Progressing into the future
The speed at which the world is changing today is increasing due to technological progress. In order or a company to keep pace with this progress, it needs forward-looking developments in a wide variety of areas – both in technical and cultural terms.
At RUAG, it is clear to us that the path to a successful future is very closely linked to digitalization. Our aim is therefore to achieve end-to-end  digitalization of all processes in the coming years. In the past year, we have worked intensively on adapting our organization's processes and  systems. Our primary goal here is to become more efficient and less complex as a company. We achieve this by establishing a consistent  process landscape that is uniform across all areas  of the company to the greatest extent possible. On the other hand, we are working on the  introduction of a harmonized system for resource planning. As a result, our customers will benefit from shorter lead times, greater  transparency and faster decision-making processes in the future.

In addition to technical developments and innovations, corporate culture is another key element in ensuring our success in the future. At RUAG,  we are convinced that a future-oriented work philosophy, new forms of collaboration and a spirit of innovation are absolutely essential if we are  to meet the future needs of our customers in a holistic manner. For this reason, we have taken targeted, internal measures to establish a  progressive culture that allows innovation, promotes progressive thinking, and attracts people with passion and sound expertise.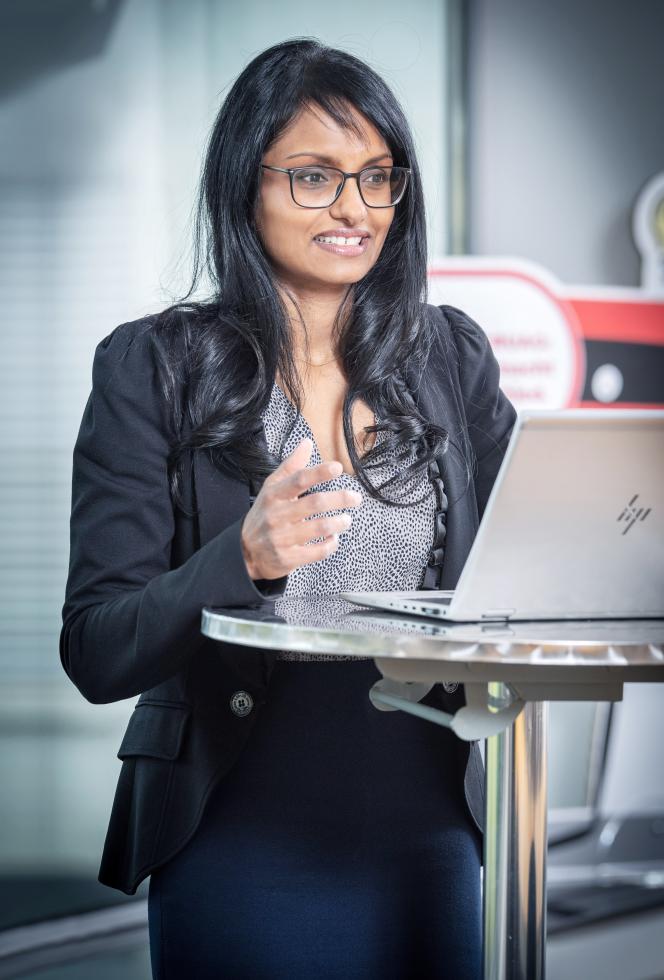 SHAMILA STREIT, SECTION LEAD PROJECT MANAGEMENT OFFICE AIR, IS THE CO-INITIATOR OF KICKBOX AT  RUAG. WE ASKED HER ABOUT THIS PROJECT.
Shamila, you are a co-initiator of the KICKBOX program at RUAG. What exactly is KICKBOX?
The idea of KICKBOX is to promote employees' innovative business ideas with budget and working time so that their potential can come to light.  A win-win situation: Employees are motivated to develop business ideas and RUAG benefits from the innovative solutions. 
How did you manage to introduce KICKBOX at RUAG?
At first glance, the program did not seem to fit our company at all – the idea of KICKBOX is too innovative and RUAG too traditional. But my  colleagues were very enthusiastic. We immediately agreed that the program should be presented to the management. A business case  including a roll-up plan was created and in spring 2021 KICKBOX was launched with a powerful team.
What advantages can a program that promotes business ideas offer us for the future?
If we continue to promote KICKBOX, the ideas should develop in line with our strategy; in other words, demonstrate additional potential for the  existing business within the business areas and promote new innovative solutions. If this succeeds, we will have achieved everything we originally planned with KICKBOX which includes creating an innovative culture within RUAG.