Our contribution to diversity
We pay equal salaries for equal work, whether it is performed by a woman or a man. This is confirmed by the SQS certificate "Fair Compensation".
In 1848, Switzerland became a federation with the adoption of the federal constitution. At that time, the Federal Council consisted exclusively of men, all of whom were affiliated with the same party. Since then, our society has changed and developed drastically. On the occasion of the foundation ceremony for the new RUAG affiliated companies in November 2019, Federal Councillor Viola Amherd made it clear: "Today, diversity is a ground rule." Today, women make up 40 % of RUAG MRO Holding Ltd's Board of Directors. And as of January 1, 2021, they make up around 30 % of the Executive Committee.
Besides adequately dividing the genders in management positions, we support flexible forms of work as a modern employer. This includes part-time work or the possibility to work from home, provided the function allows it. Moreover, we deliberately try to attract talents from both genders, which is reflected in our advertisements and during recruiting. We wish to even more increase the percentage of women, and are taking gradual steps to do so. One of those measures is paying all employees a fair salary that is in line with the market. To that end, the SQS Certificate "Fair Compensation" refers not only to equal pay between women and men within comparable employee groups, but also to equal pay between employees of the same gender.
We promote diversity in our employees at all levels. The range of age, gender, regionality, and professional diversity gives rise to the most varied types of inspiration, innovation, and ideas. With our efforts and initiatives, we as an employer wish to be attractive for the different target groups. Customers profit from this as well, in the form of comprehensive skills regarding products and services.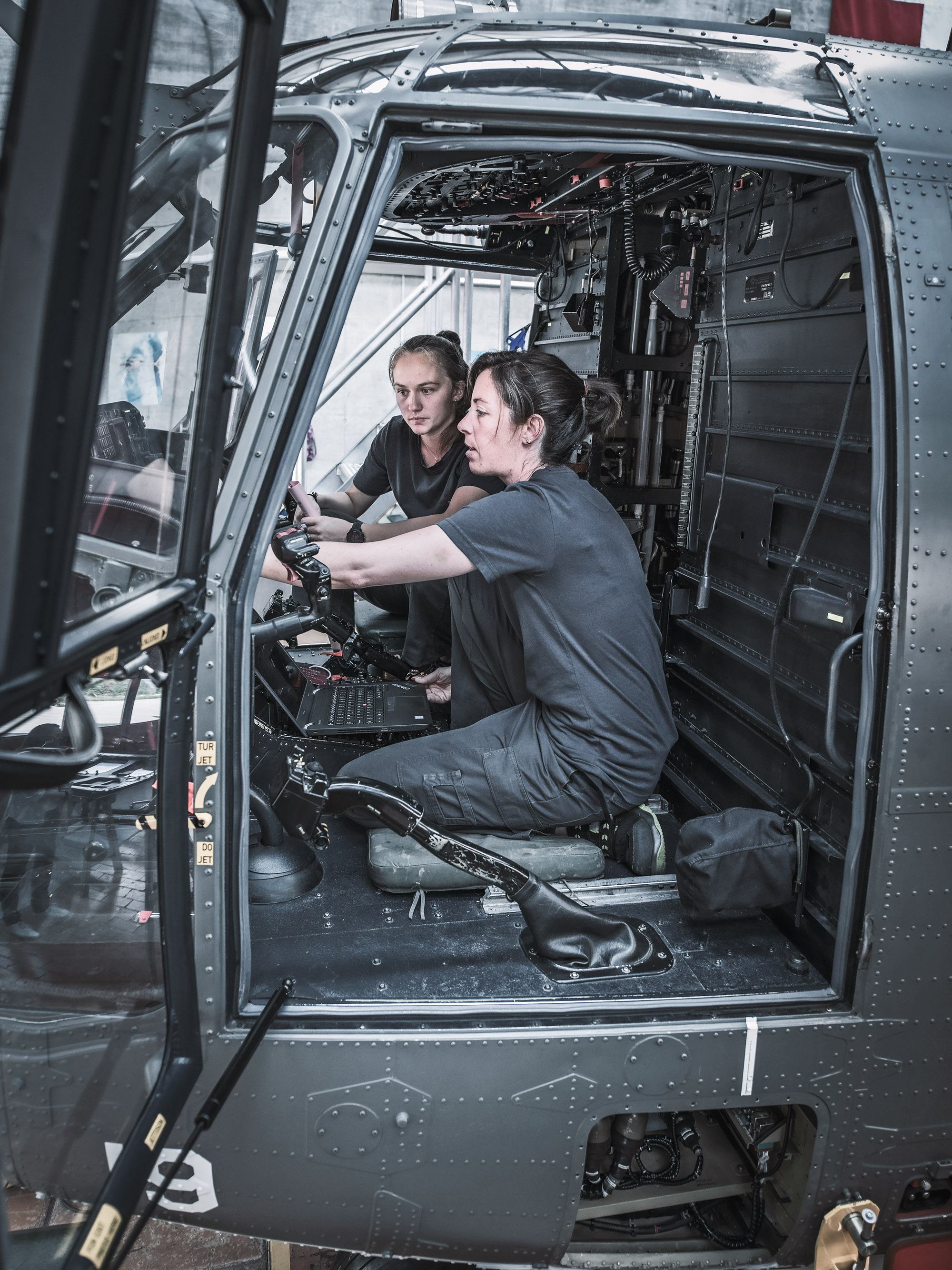 « Supporting our trainees is important to us. In Alpnach, therefore, we perform maintenance work on all electrical helicopter systems together. By sharing our expertise and experience, we also share our success, and can guarantee our customers' systems will still be available to the next generations. »