Highest levels of performance and intuitive handling with the COBRA mortar system
Indirect fire systems offer the best balance between firepower and flexibility. The ability to operate these weapon systems quickly and easily when exposed to any conditions can make the difference in combat situations. COBRA, the cutting-edge 120-mm mortar system developed by RUAG, boasts incredible firepower and intuitive handling. Crews can rely on the system with absolute confidence and focus all their attention on the mission.
Systems that are intuitive and easy to use in any circumstances can make the difference. The COBRA mortar system sets a new standard. COBRA can be easily integrated into existing platforms and the electric drive ensures that the mortar can always be positioned quickly and accurately.
An overview of the advantages of the mortar system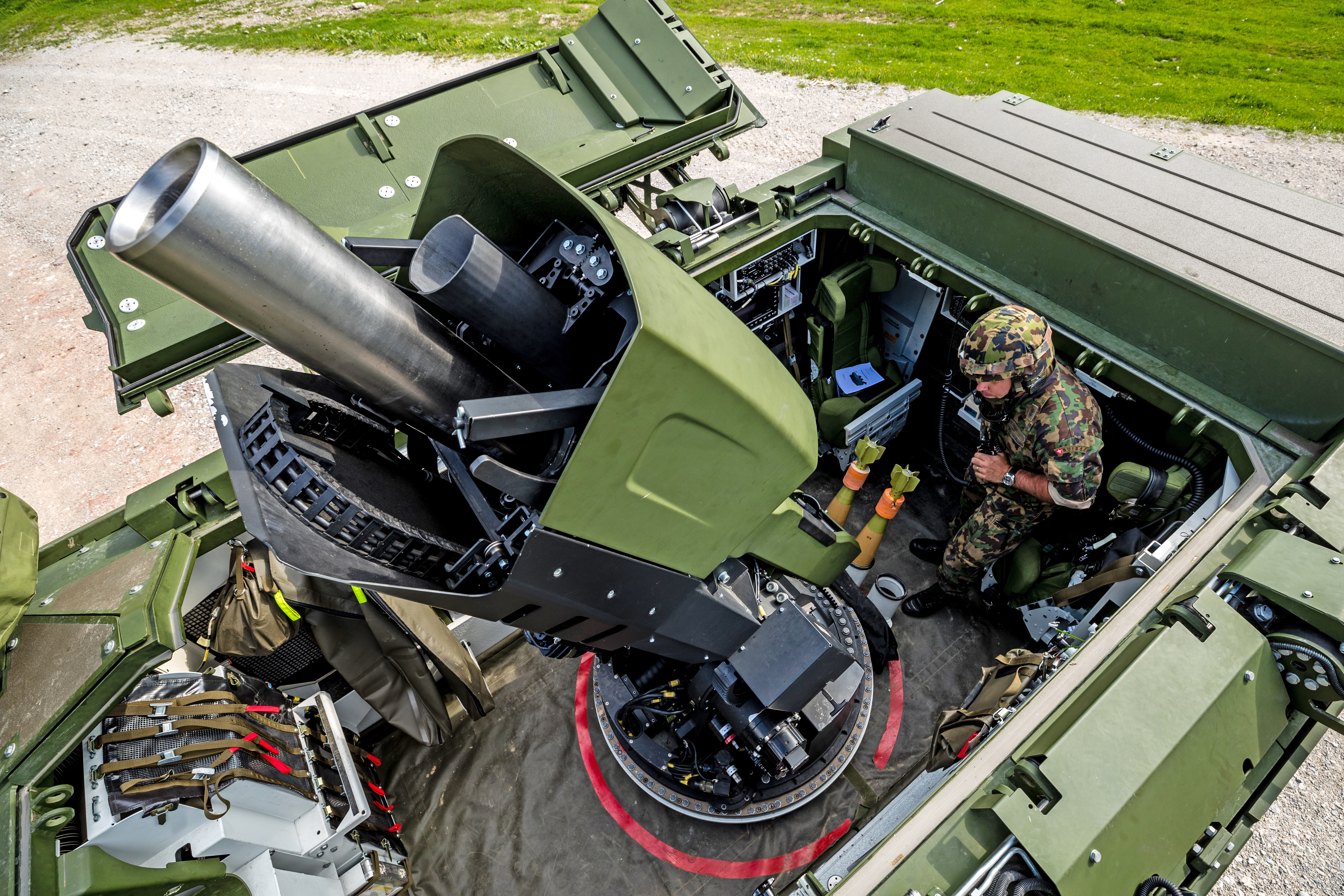 Focusing on the essentials
Intuitive usability and automatic loading mean the operator can focus on the essentials. The COBRA mortar system has built-in protection against operating errors and double loading systems at night or in extreme weather.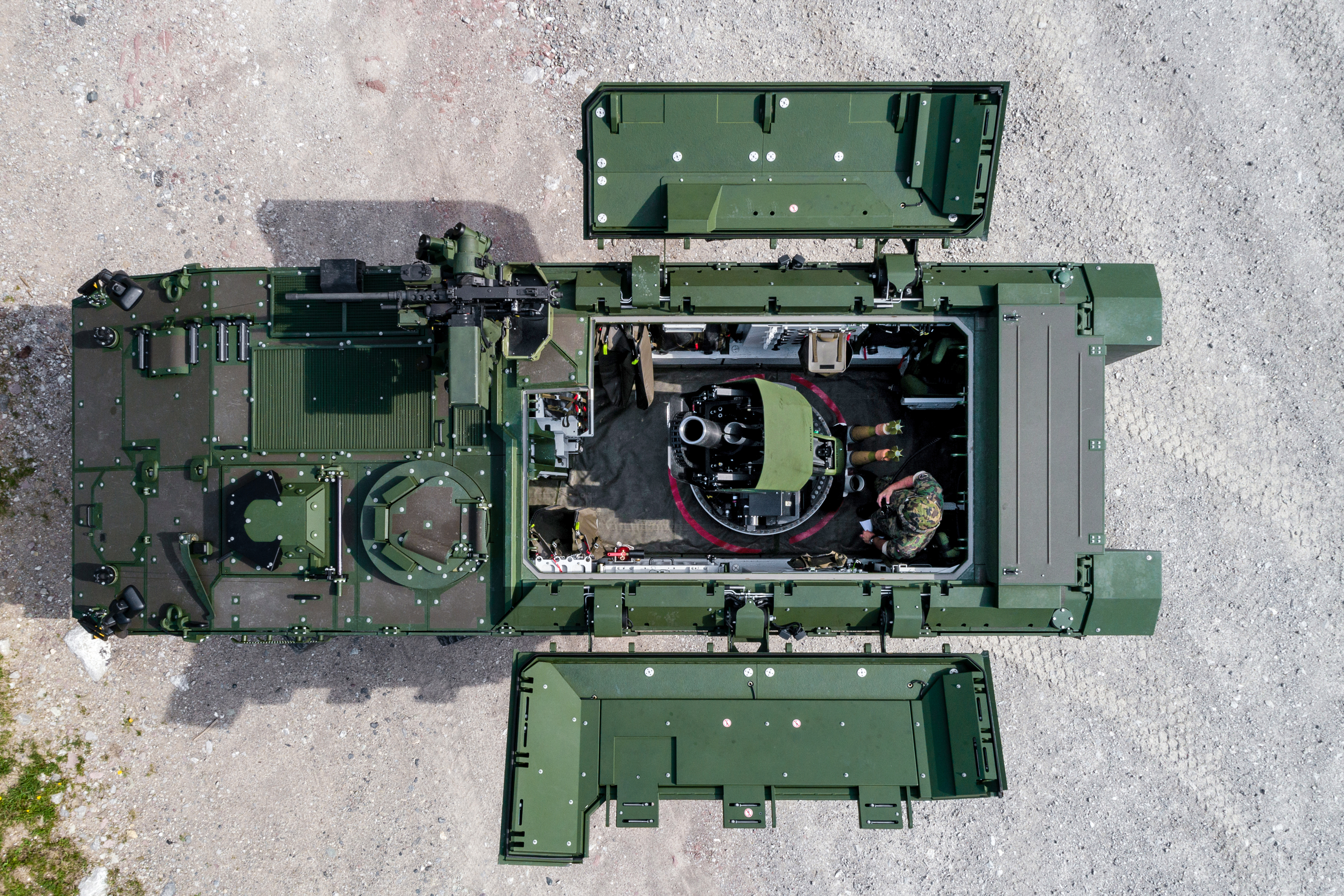 The compact design is user-friendly and allows for easy integration in a wide range of different vehicle types. This makes the COBRA mortar system a flexible artillery system that meets the strategic requirements of modern armed forces. Interfaces for a wide range of guidance and communication systems guarantee the future viability of the mortar system.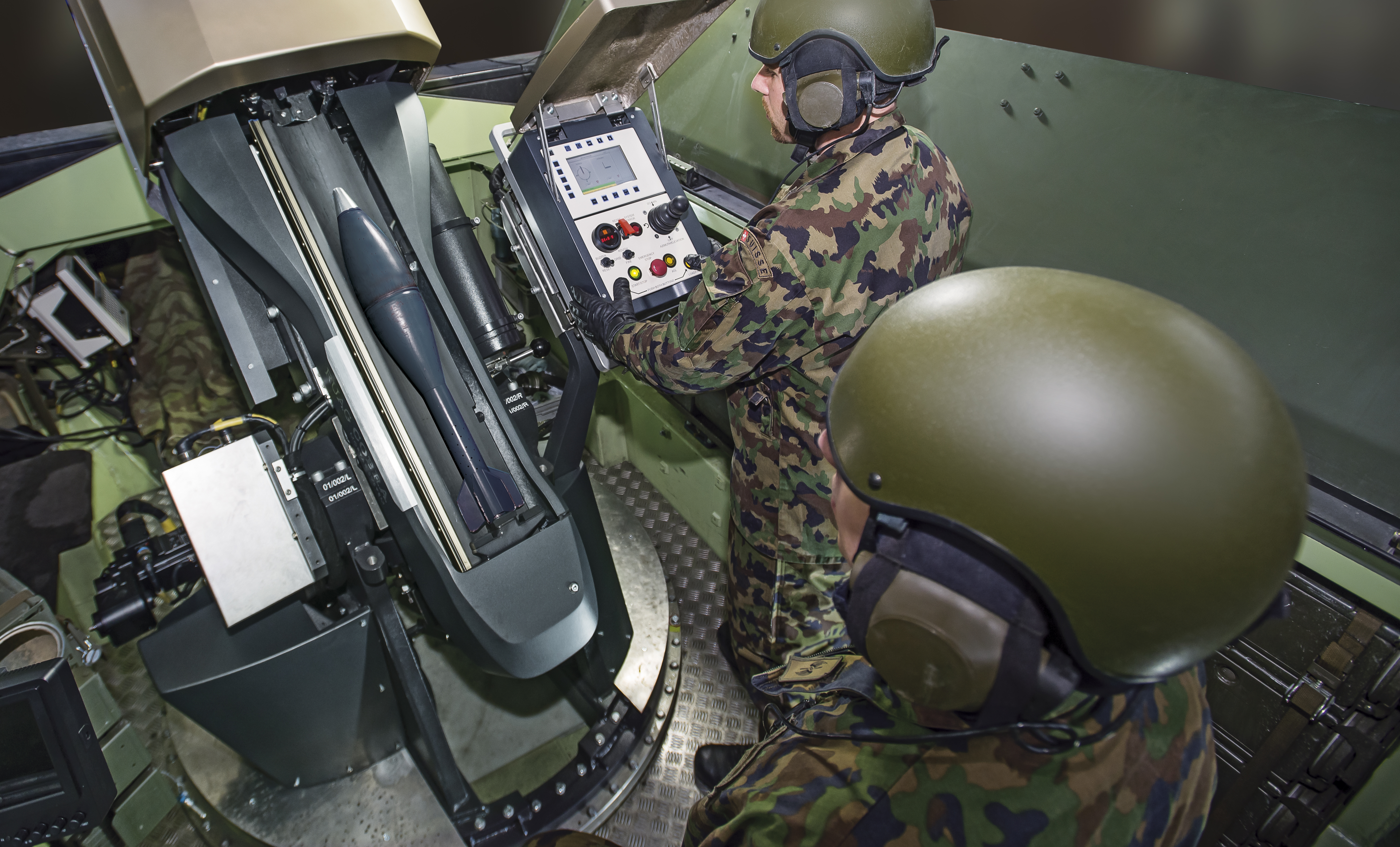 RUAG offers an individually-designed training concept for the operating team of the COBRA mortar system. Soldiers can acquire the practical knowledge skills they need over a short training period.
Outstanding firepower
Controlling the COBRA mortar system is intuitive, fast and precise. The system's automatic loading system allows for fast and precise loading, even in extreme weather conditions. The electric drive is a key advantage. It ensures precise target detection and high firing accuracy. It means that the mortar can always be positioned quickly and accurately. The automated alignment system ensures maximum precision when firing the 120 mm ammunition. The ballistic calculator allows for 'multiple rounds simultaneous impact' (MRSI) firing.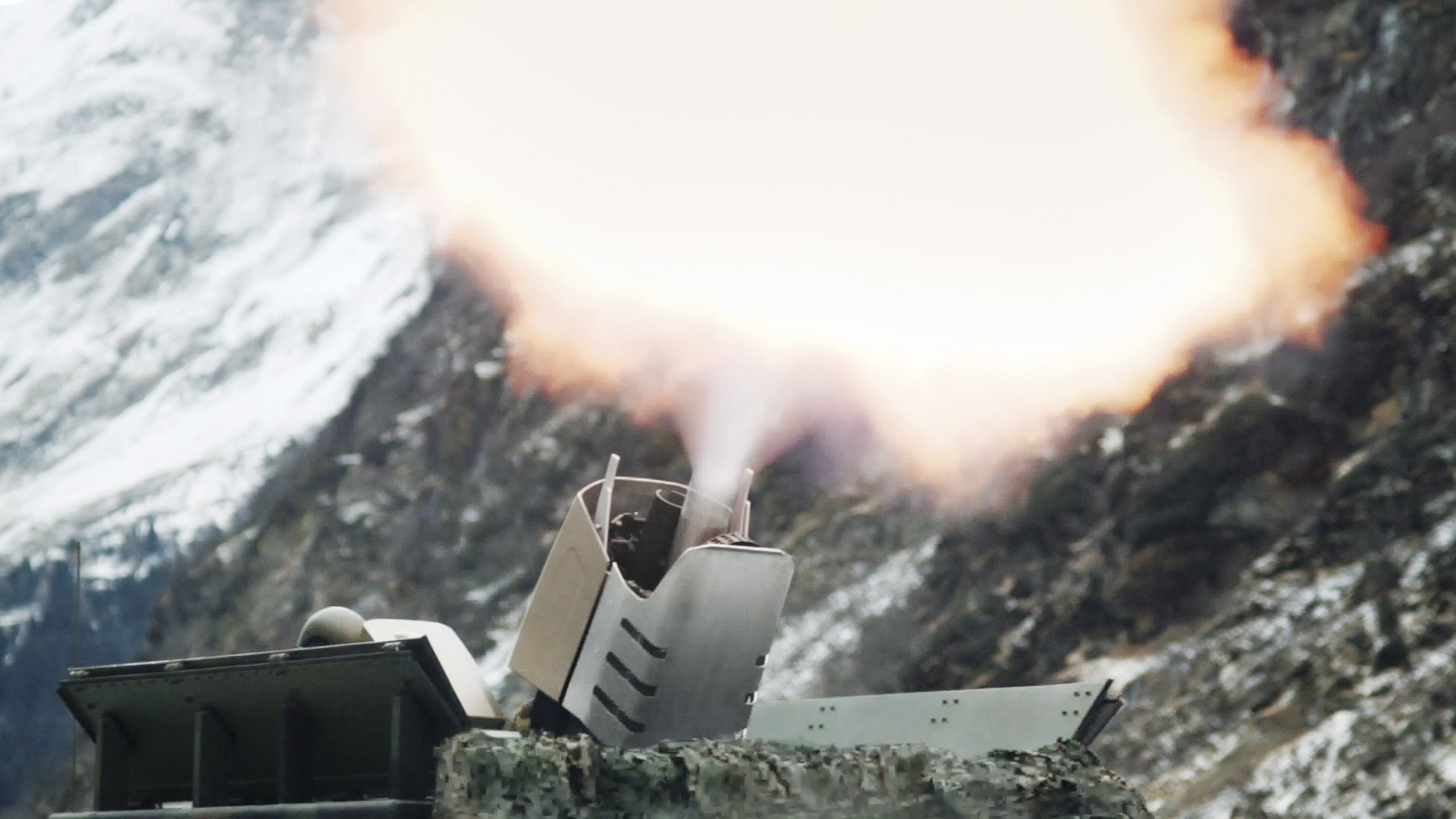 Further advantages of RUAG's COBRA mortar system