Students
We give you first-rate support and accompany you in what really fascinates you. You will have the opportunity to make your mark while simultaneously deepening your knowledge. Together, we serve the social remit of making a significant contribution to the security of Switzerland.
Together with you, we are committed to the security of our country. In the spirit of a learning community, we develop together with you – in the long term too. To achieve this, we equip you with what you need in terms of content and organization. Whether you are doing an internship or writing your thesis, with us you are only a step away from experts who will be happy to help and mentor you. Your personal supervision and support are a key element of our cooperation. We encourage you to contribute your talents actively and promote your individual interests.
Key points for your career entry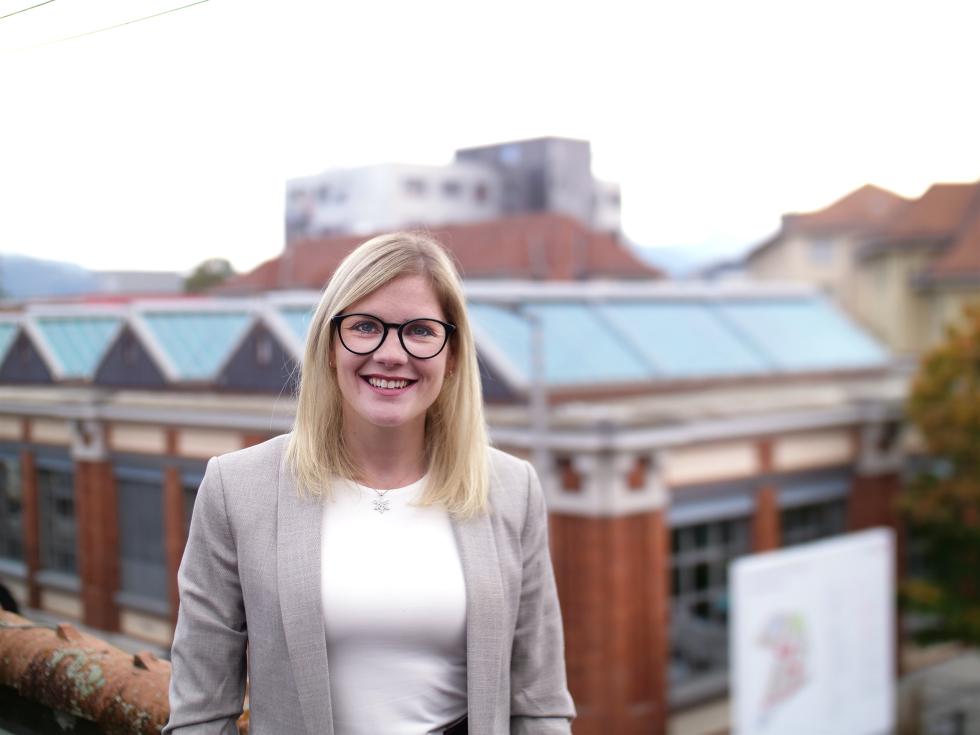 Trainee programmes
We are the technology partner of the Swiss Armed Forces. Together with you, we will tackle challenges in our fascinating fields of activity and show you a wide range of prospects for your professional development.  You will have the opportunity to make your mark while simultaneously deepening your knowledge. You will never be bored during the working day at one of our 15 sites. On the contrary: you will learn and grow with interesting projects. We offer you a highly exciting environment with a lot of opportunities to gather experience.
Feel free to start preparing for the application process right now. It will begin in the spring. Your personal program will start in October and last 18 months. One and a half years in which you will be able to work together with us on innovative projects in the fields of finance and controlling, project management and process management or marketing and sales.
Our work is of social importance and we are committed the security of Switzerland day in, day out. Join us and make a difference with your contribution.
Trainees - program details
What you should bring with you
University degree
At the start of the program, Master's degree in business administration, social sciences, politics or the like (should not have been more then 2 years before the start of the program)
Professional experience
Initial work experience acquired
Languages
Business fluency in German and English
Other qualities
Flexible, solution-oriented, future-oriented
THIS IS HOW OUR APPLICATION PROCESS WORKS
Interested in a career with RUAG? Here, you will find all the information about our application process.
Step 1

Step 2

Step 3

Step 4

Step 5

Step 6
Have you applied for a suitable post? We are glad to hear it! As soon as we have received your application via our online tool, we send you a confirmation. If you do not receive a confirmation, please quickly check your spam folder to see if the e-mail is there. We will then take a closer look at your documents and check if your skills and interests are suited to our company and the post advertised. This step takes a certain amount of time - we therefore thank you in advance for your understanding and patience.
WE GET TO KNOW EACH OTHER IN PERSON
If we are interested by your application, you will receive an invitation to a first interview. At this point, we will get to know each other a little better and we will tell you more about our company and the job in question. The interview will take place with our HR management team and the relevant line manager. In addition to discovering the company and the job, this will also give you the chance to learn more about the corresponding department and the team. You can also take the opportunity to ask us any questions you might have. For us, it is a chance to learn more about you, your career path so far and your motivations while explaining what the next steps are.
WE GET TO KNOW EACH OTHER EVEN BETTER
If we were pleased with our initial meeting and you were also satisfied, we will invite you to a second interview. This will give you the chance to learn more about RUAG as an employer, to discuss the job content in detail and to resolve any questions that might still remain.
Getting to know each other better on Assessment Day in May (incl. Mentor introduction)
WE HAVE CONVINCED ONE ANOTHER
If we believe that you are a perfect fit for the job and for our company, and if you are still keen to work with us, your will receive an offer from us. Congratulations! If you are on-board, we will start the next step and send you your employment contract by post. If you have any questions at this time, the relevant HR management team member will be happy to help.
During our onboarding process, we make all the necessary administrative preparations to ensure you start off on the right foot. On your first day of work, you will receive all the documents and information you need from us. We will also introduce you to our company, show you your workstation and arrange everything with you.
Important note concerning the application process
Security is a key element at RUAG. Accordingly, we conduct a personal security check for all new employees. Before taking up your post, you will therefore be asked to produce an excerpt from the judicial and debt enforcement registers. This is a requirement of the Federal Council that must be completed by all our employees. Without both documents being produced, we cannot conduct a personal security check and cannot, therefore, sign a contract.
Career events
There are many opportunities for us to get to know each other!
Would you like to meet with us in person and find out more about our company? There are a lot of networking opportunities – We look forward to them.
Impressions from past events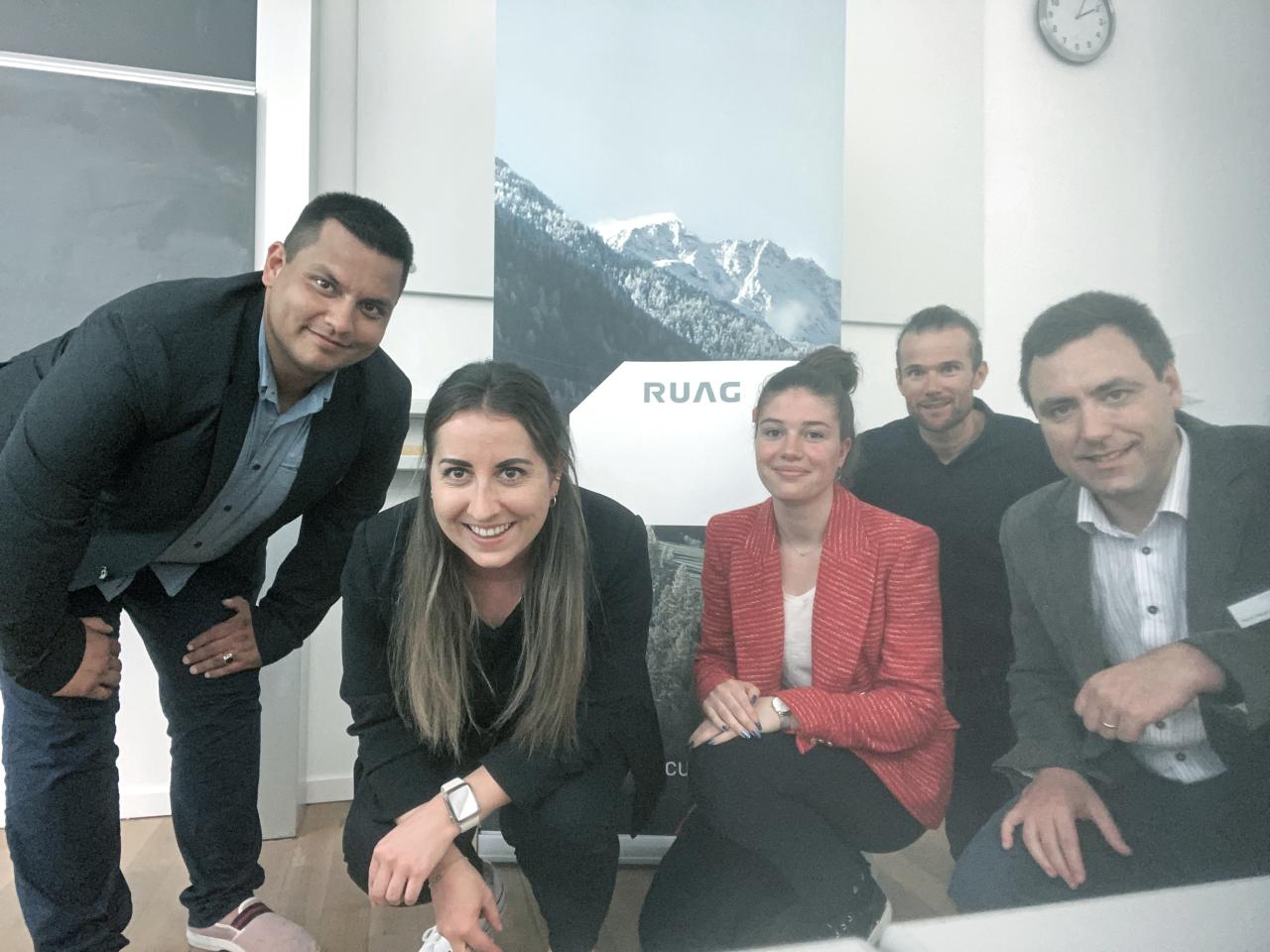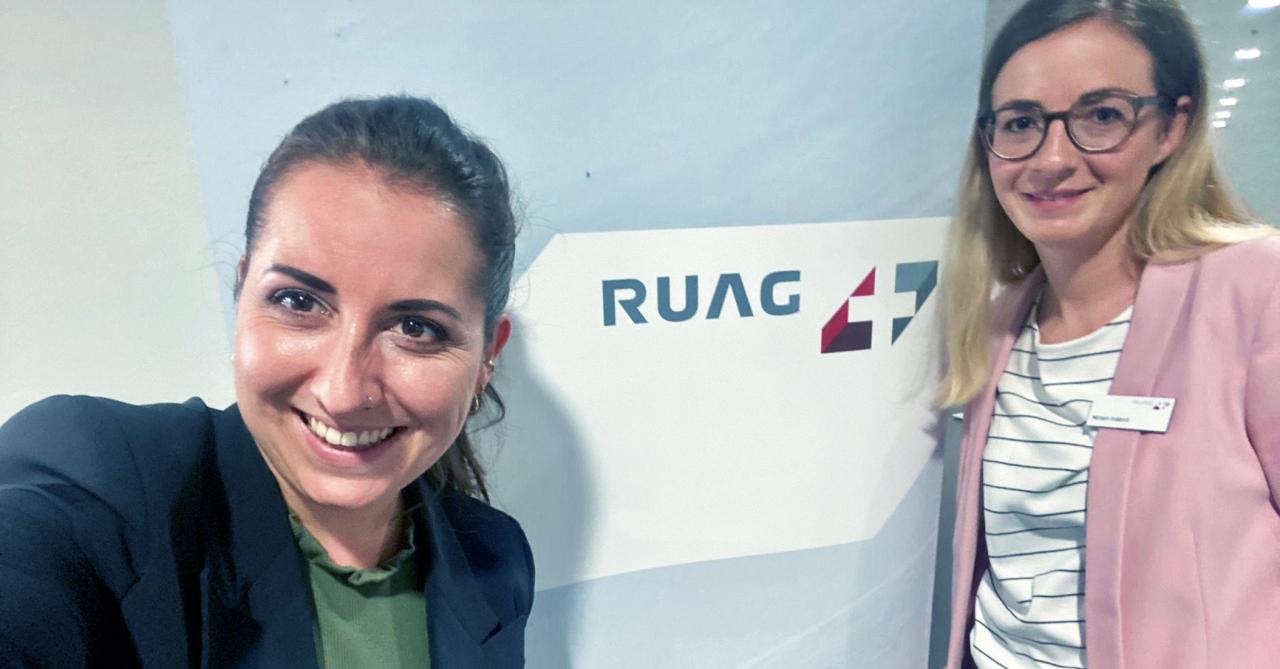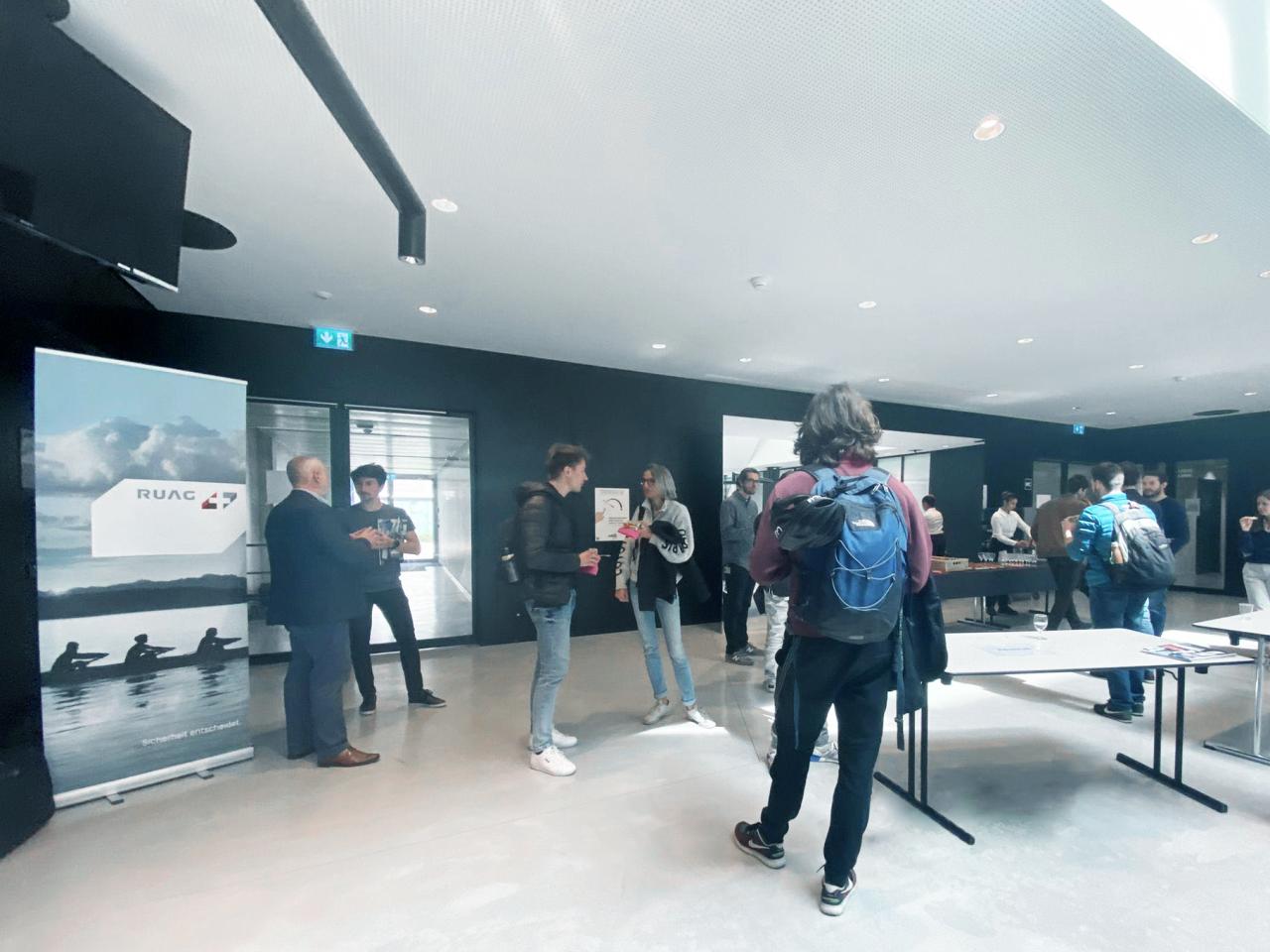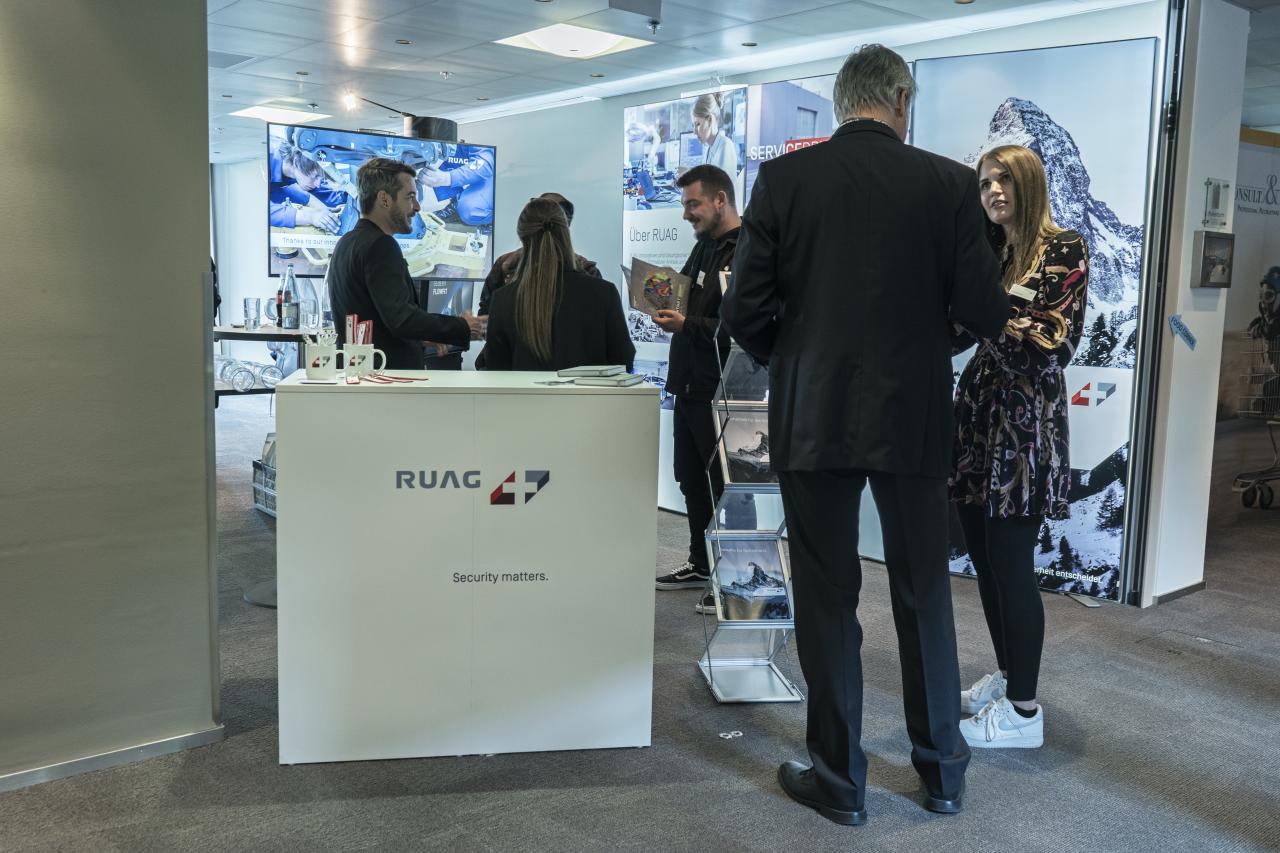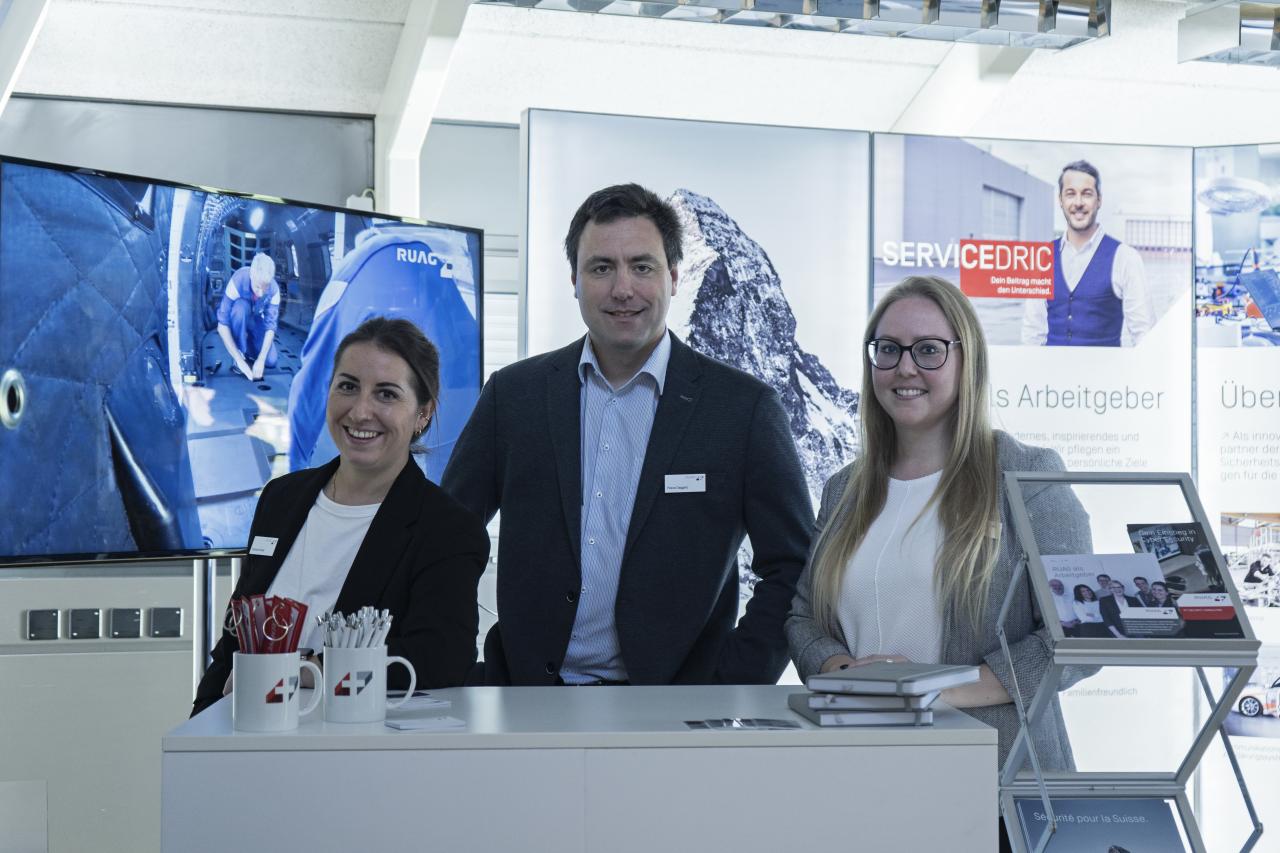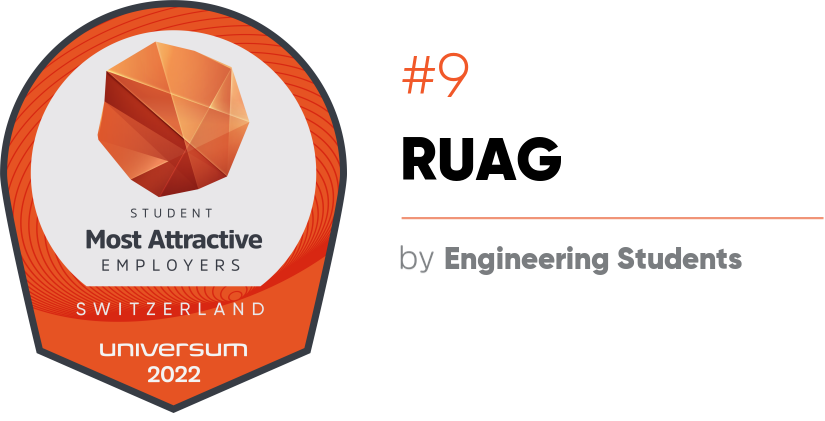 Universum: Most Attractive Employer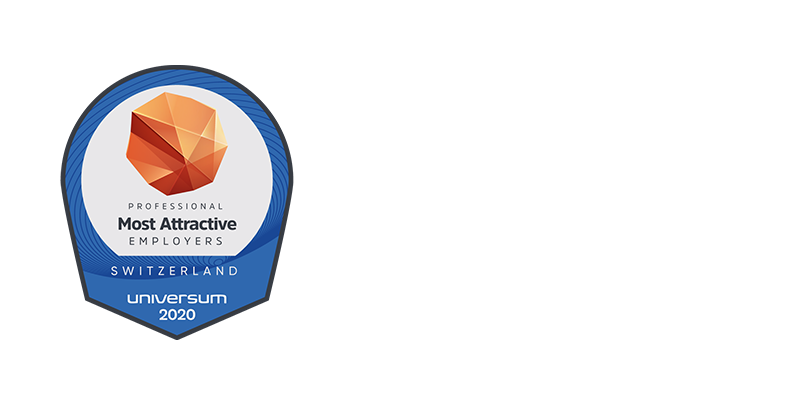 Universum: Most Attractive Employer