Your reliable partner for component MRO
RUAG's solutions offer flexibility and efficiency in maintenance, repair and overhaul (MRO). We tailor propeller aircraft downtimes to your individual schedule.
Our diverse capabilities enable us to support major aircraft systems. These include turbine engines and their accessories, propellers and avionics, as well as mechanical, hydraulic and dynamic components.
Your advantages with RUAG
Our services
RUAG is an EASA and FAA approved repair station and "Authorised Service Centre" for the following component OEMs: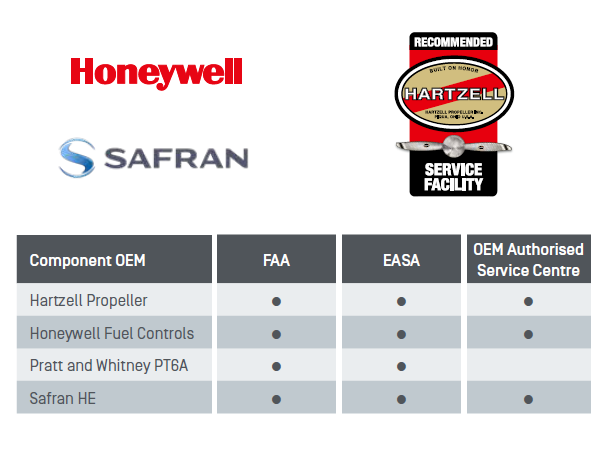 Turbine Engine MRO
Aircraft downtimes are tailored to your individual requirements. In addition to our maintenance, repair and overhaul (MRO) solutions, we also support you with hot section inspections (HSI).
Pratt and Whitney PT6A Turbines
Regular turbine maintenance improves performance and extends service life. Benefit from over 30 years of comprehensive Pratt and Whitney PT6A turbine MRO experience with RUAG.
PT6A Engine Exchange Program
Maximize the availability of your aircraft and benefit from reduced, predictable costs, with the RUAG PT6A engine exchange program. Whether you choose our standard engine exchange or the flexibility of a payby-the-hour program, RUAG will tailor the perfect solution for your operation.
Fuel Control Units (FCU)
Enhance the performance and service life of your Pratt and Whitney PT6A turbines. Benefit from RUAG's proven maintenance, repair and overhaul solutions for Honeywell fuel control units.
Fuel Nozzles
The efficient performance of your turbines begins with the effectiveness of their components. Ensure maximum availability and performance with RUAG's reliable solutions for PT6A fuel nozzles.
Propeller MRO Hartzell Recommended Service Facility
Benefit from reduced turnaround times at our in-house MRO component shop. Reconditioning, repair, and replacement of worn components ensures the continuous airworthiness of your aircraft propellers.
Landing Gears and Subcomponents
Reliable take-offs and landings are fundamental to all successful missions and operations. Manage all flights with confidence. Trust our in-house MRO shops for decisive landing gear and subcomponent support.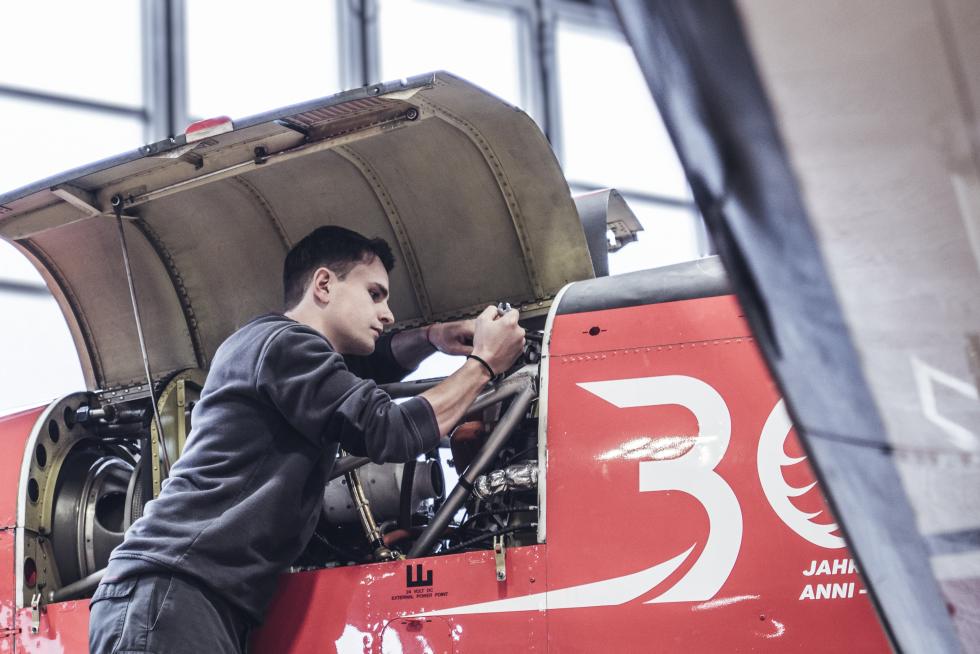 « RUAG offers very satisfactory services: structured processes and a professional approach - with good quality and at competitive prices. The employees are very experienced and show good responsiveness. We particularly appreciate the good relationship with RUAG and the transparent communication.  »