RUAG as a center of excellence - Our success stories
We are your future-oriented partner for the life cycle management, operation and availability of military systems for ground and air. You will learn more about our past success stories here.
We work on extensive projects together with our partners from the military and industrial sector. Customer-oriented and collaborative cooperation is very important to us. On this page, we will take a look back at successful projects with our partners and give you an insight into our daily activities.
Learn more about our success stories
From installing reliable POLYCOM radio devices and preserving the value of complex communication and guidance systems to performing comprehensive propeller maintenance: we offer tailor-made, customized solutions for our customers' systems. See for yourself and read more about our success stories from our areas of expertise in ground, air, communications, guidance and reconnaissance systems.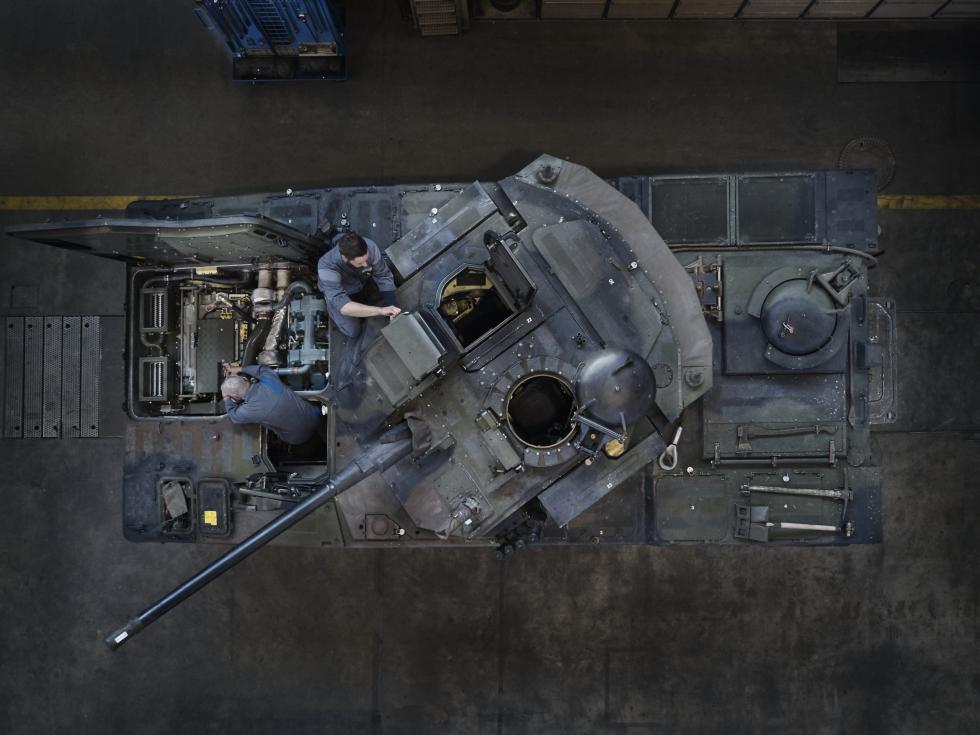 Ground Systems Unit
As a technology partner, we ensure that ground-based systems benefit from maximum operational readiness throughout their entire life cycle. You will find a selection of our success stories here.
RUAG Sensor Technology - Wind tunnel balances with highest accuracy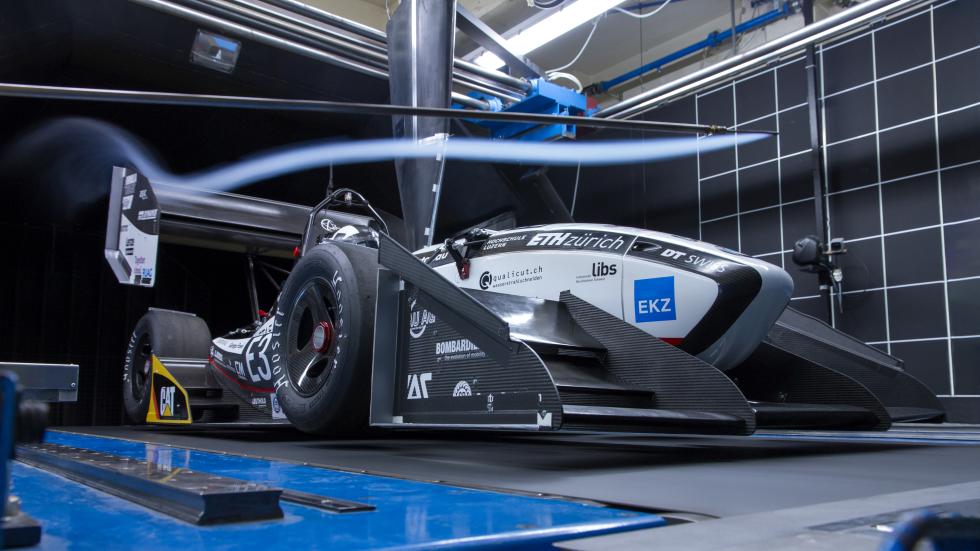 Best performance - Best preparation
In motorsport in particular, properties such as drag and downforce are essential when it comes to checking and improving the aerodynamic performance of racing cars. After all, we can only achieve the best results if the highest quality standards are met. That's why wind tunnels need outstanding, compact sensors with very high accuracy, stiffness, precision and repeatability.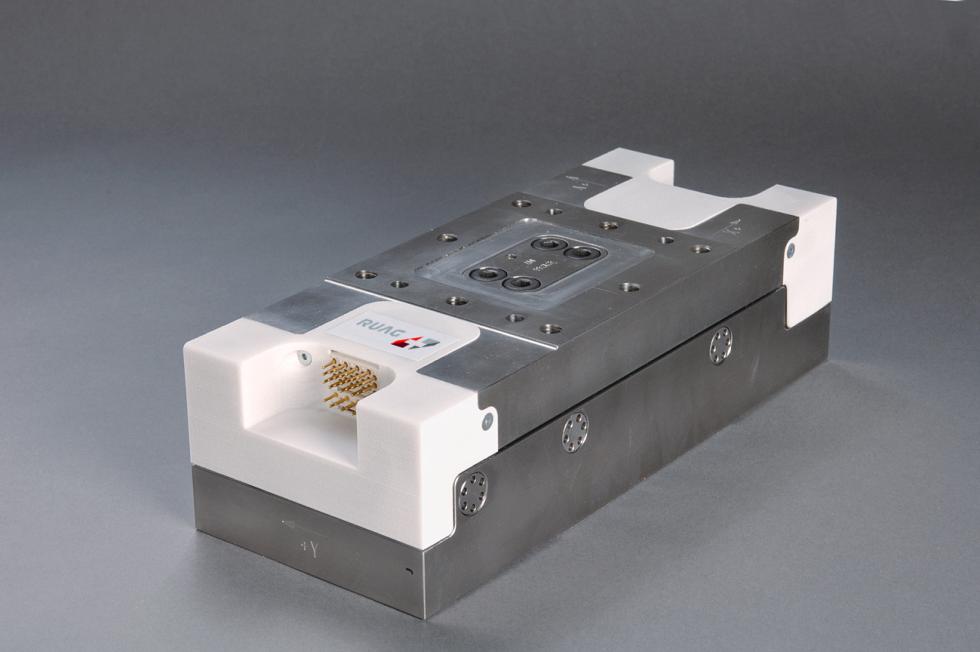 RUAG designs and operates precise balance models for maximum data accuracy: They allow the evaluation of real-world effects within a controlled environment. Our most prominent instrumentation product is certainly the block-type family 7xx, a 6-component strain gauge balance characterized by its robustness against overloading, high precision, repeatability and long-term stability. The family of balances is well received worldwide in the wind tunnel and, in particular, the motorsport community.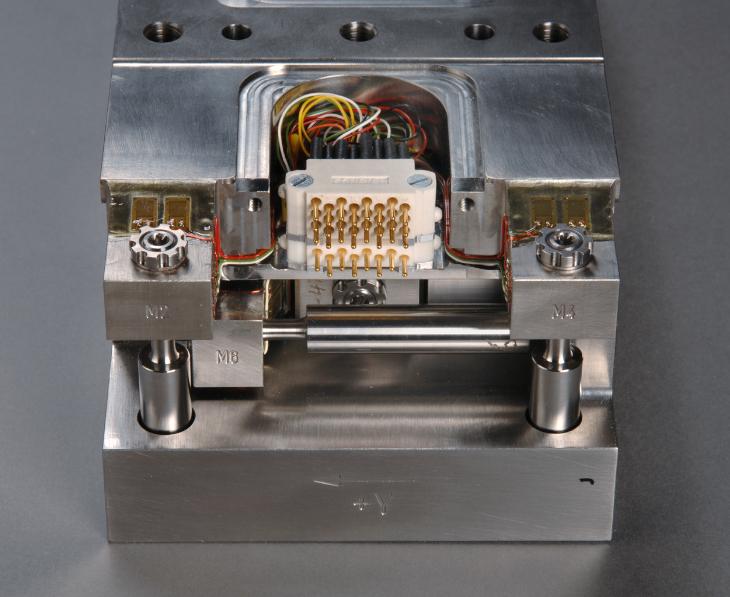 The strain gauges are arranged in seven Wheatstone bridges and measure the strain produced by loads on the metric side of the balance. Extensive theoretical, computational and experimental analyses have led to design features which reduce the interferences between the individual load components, diminish local and overall deformations, and increase the safety factor by limiting local stress concentrations in critical areas.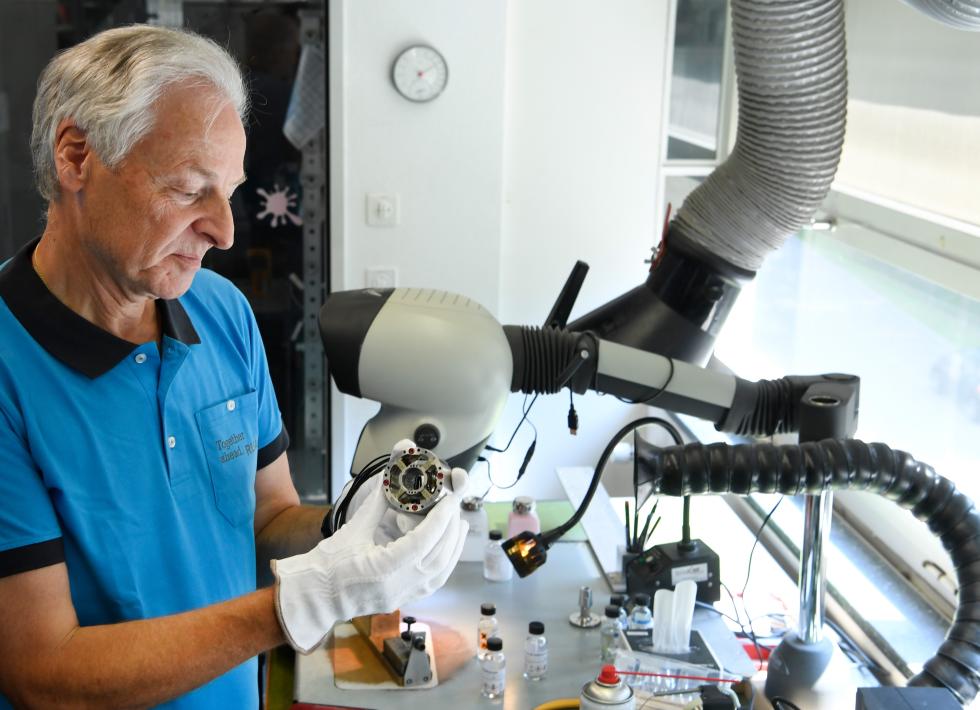 Precise load combinations
About 400 load combinations are applied to the balance on the calibration rig by using dead weights traceable to national standards. The signals from the gauges are recorded using a high-precision data acquisition system. Calibration and tests in our wind tunnels confirm the development goals: small interferences, high linearity and error levels of less than 0.05% over the full load envelope.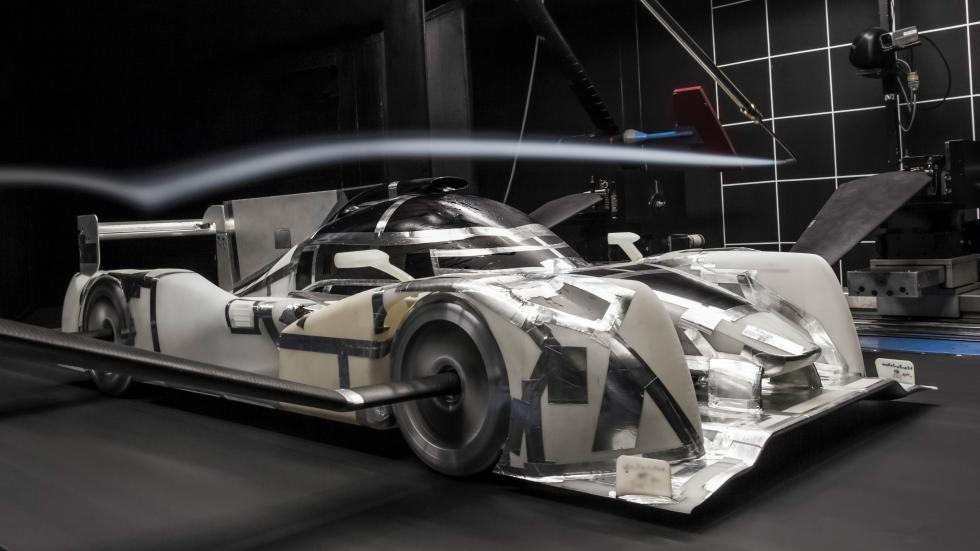 Faster and safer vehicles
Claus Zimmermann, Teamleader Measurement & Computing at RUAG, notes: "Our continuous improvements and adaptations to our balance design have resulted in a sophisticated product families. The balances are used in our wind tunnel or leave our labs to be shipped to test facilities around the globe. Positive feedback from many customers and partners is our motivation to contribute to making vehicles safer and faster".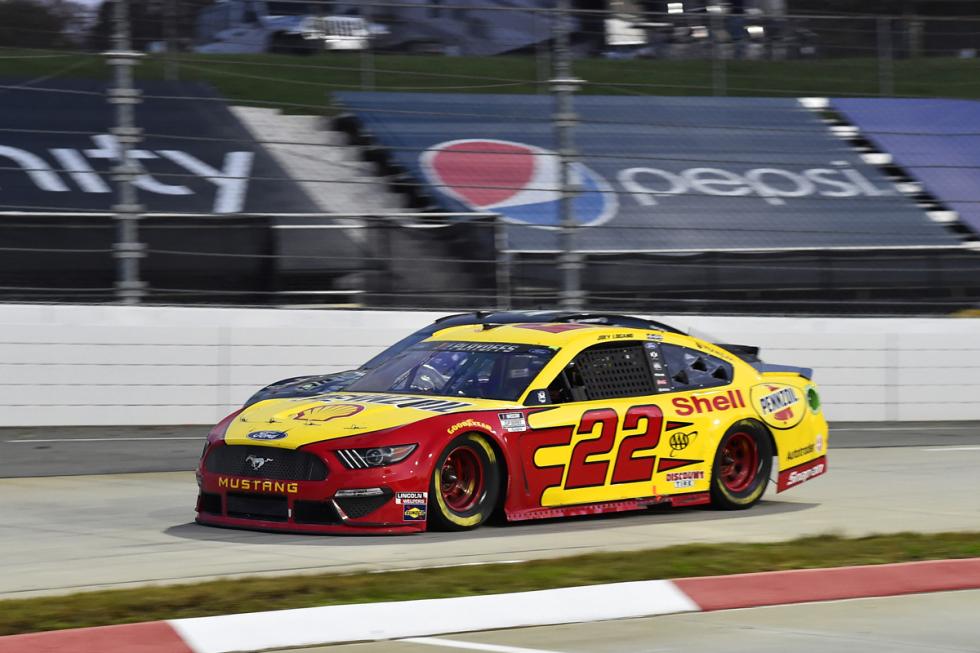 Feedback from our customer
Team Penske, a US company and extremely successful in motorsports (NASCAR, IndyCar, SportsCar), is a long-standing RUAG customer. Several of our balances are in use with them, helping them to race at the best possible performance: "RUAG's high-precision balances have enabled us to achieve success in the wind tunnel that we could not achieve in the past. With the current regulations in motorsports, these small details make a big difference on the race track." (John Moloney, General Manager of Penske Technology Group).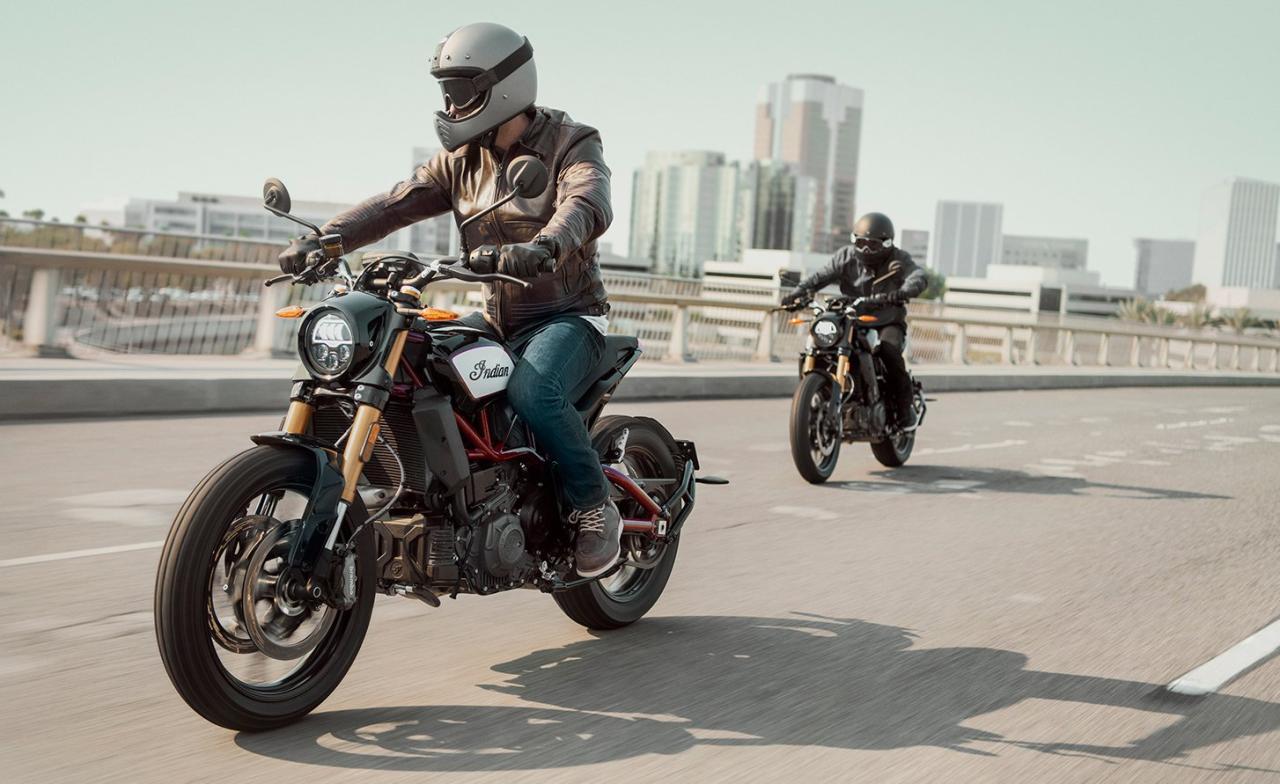 RUAG test center delivered an impressive performance during collaboration with Swissauto Powersports.
Swissauto Powersports is a development center in Burgdorf and is part of the large American corporation, Polaris. This corporation is primarily active in the field of powersports and commercial vehicles. The traditional American motorcycle brand, Indian Motorcycle, is also part of it. As part of a series development project with Indian, Swissauto Powersports developed important components for the new model, which hit the market the year before last.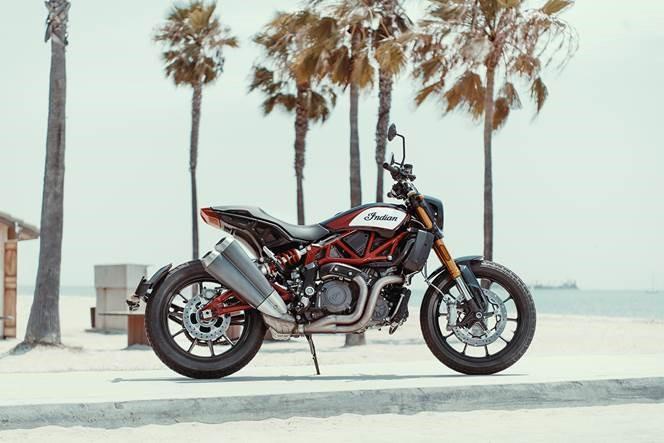 Motorcycle components put to the test
The RUAG environment simulation test center scored well here. With almost 1,000 hours of vibration measurement, ABS modules, taillights, mudguards and other parts of the Indian FTR1200/FTR1200S/FTR1200RR model range were tested for road compatibility. "The scope and performance of the vibration tests were particularly impressive. The environment simulation test center has a large "shaker" that can generate very high acceleration. We also perform tests and checks in parallel, which really sets us apart from the competition," reported René Krummenacher, Technical Manager of the Environment Simulation division.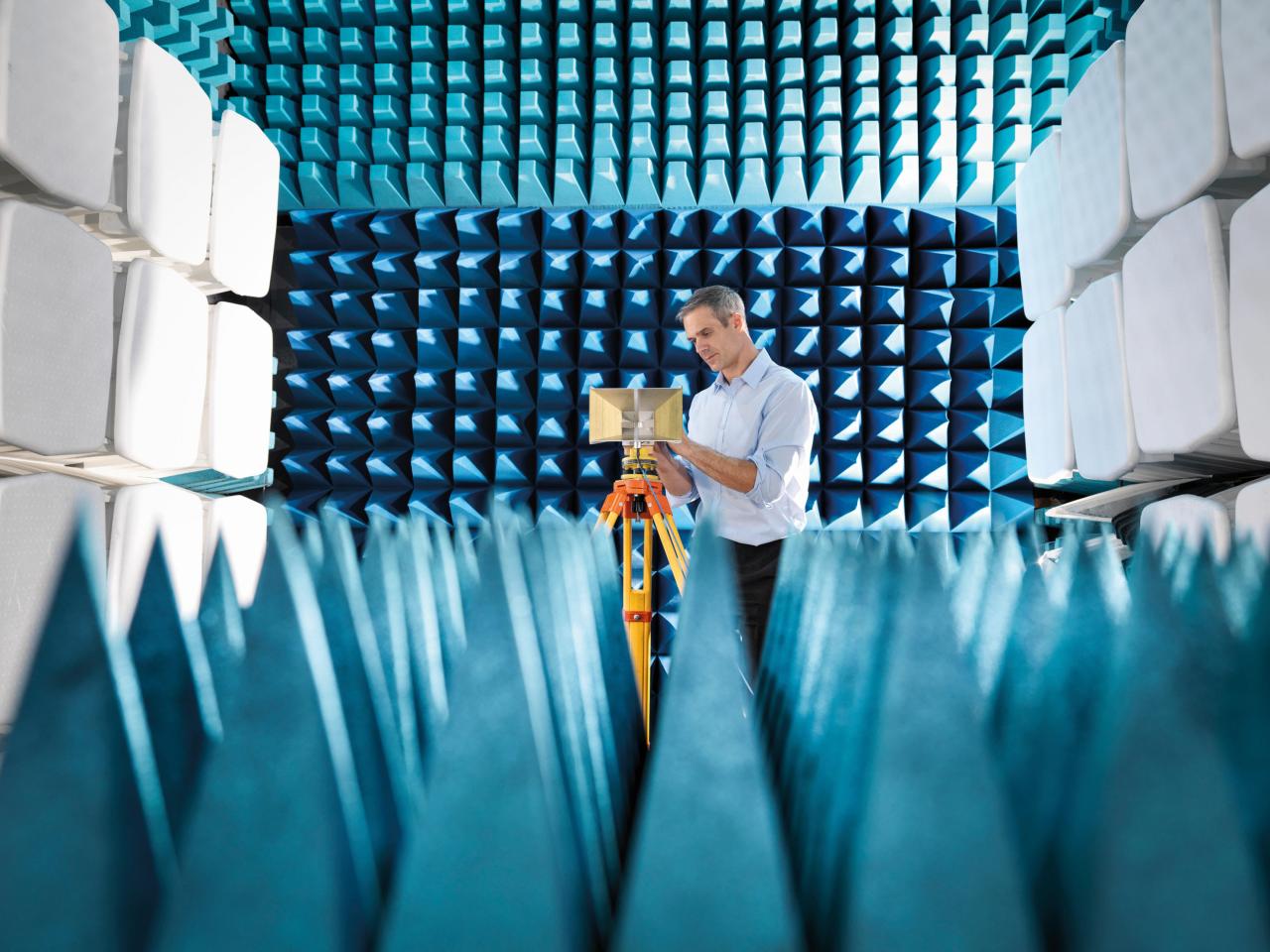 Hand in hand with Swissauto Powersports
RUAG's equipment, cooperation and flexibility in the project was impressive. "We really valued the good cooperation with RUAG. The following points are important to us: quality and compliance with deadlines, flexibility and good coordination between everyone involved. It worked out wonderfully," confirmed Pascal Mäder, Development Engineer at Swissauto Powersports. RUAG supports customers with comprehensive quality assurance in all project phases and offers thorough tests in a variety of disciplines.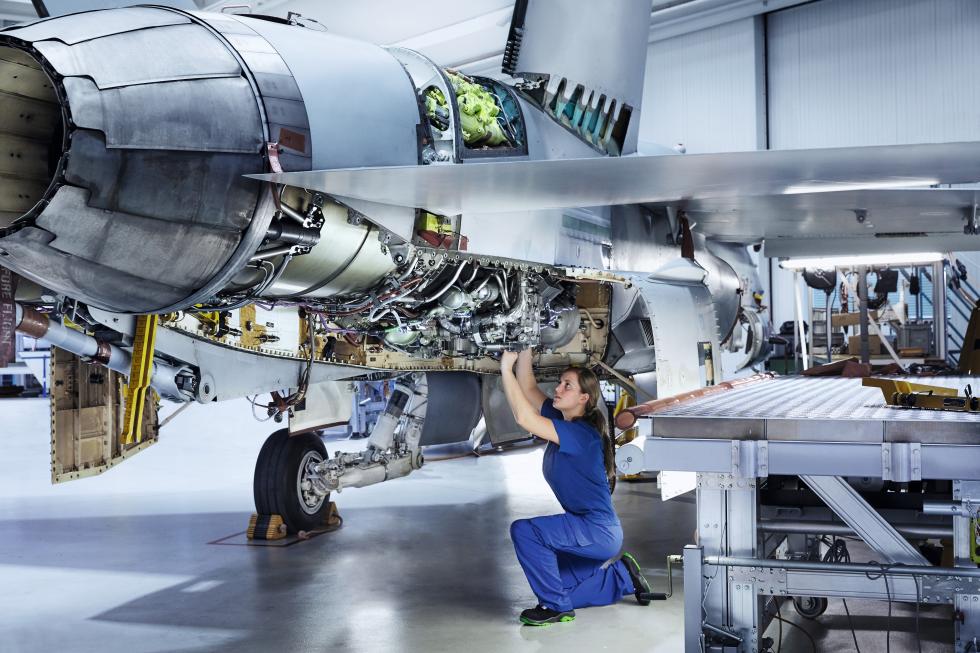 Air Systems Unit
At RUAG, we guarantee optimal availability of air-based systems throughout their entire life cycle. You will find a selection of our success stories here.
RUAG: Your Trusted Partner for Propeller Maintenance – For Generations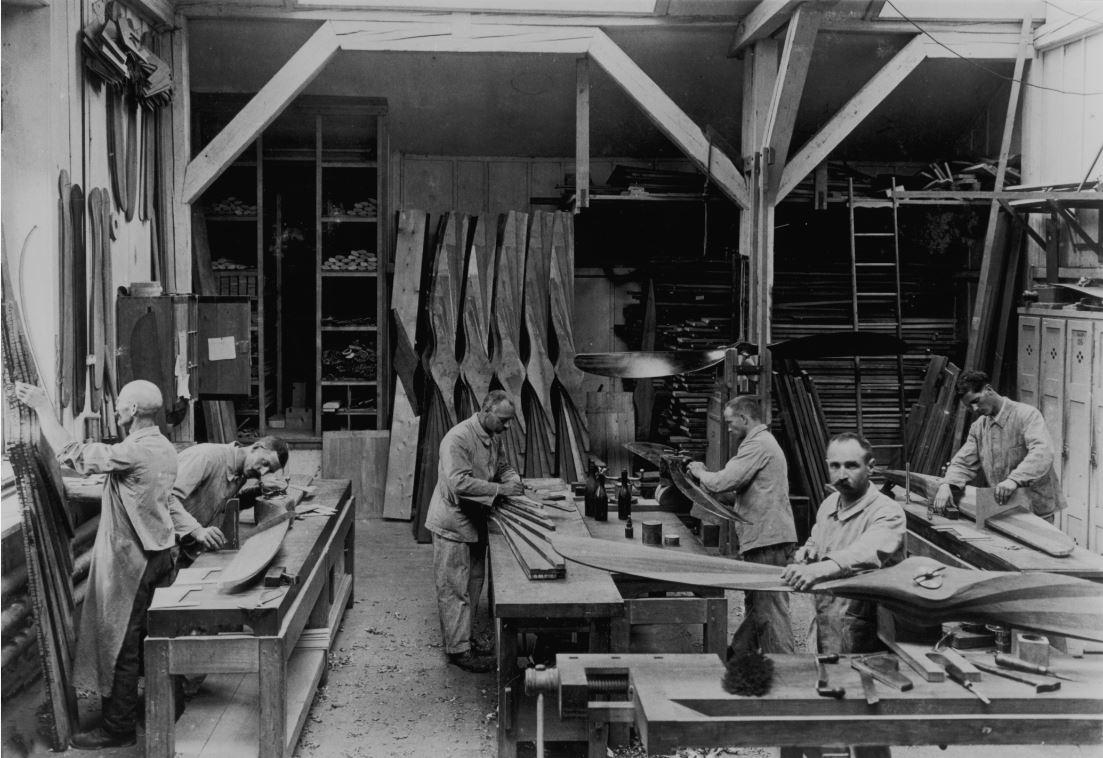 The maintenance of propeller aircraft at RUAG dates back to the Wild training aircraft in 1917: the former Swiss Federal Design Workshop (Eidgenössische Konstruktionswerkstätte K+W, now RUAG) in Thun was responsible for the production of this dual pilot training aircraft under license from Wild. The aircraft was used for reconnaissance, training and education.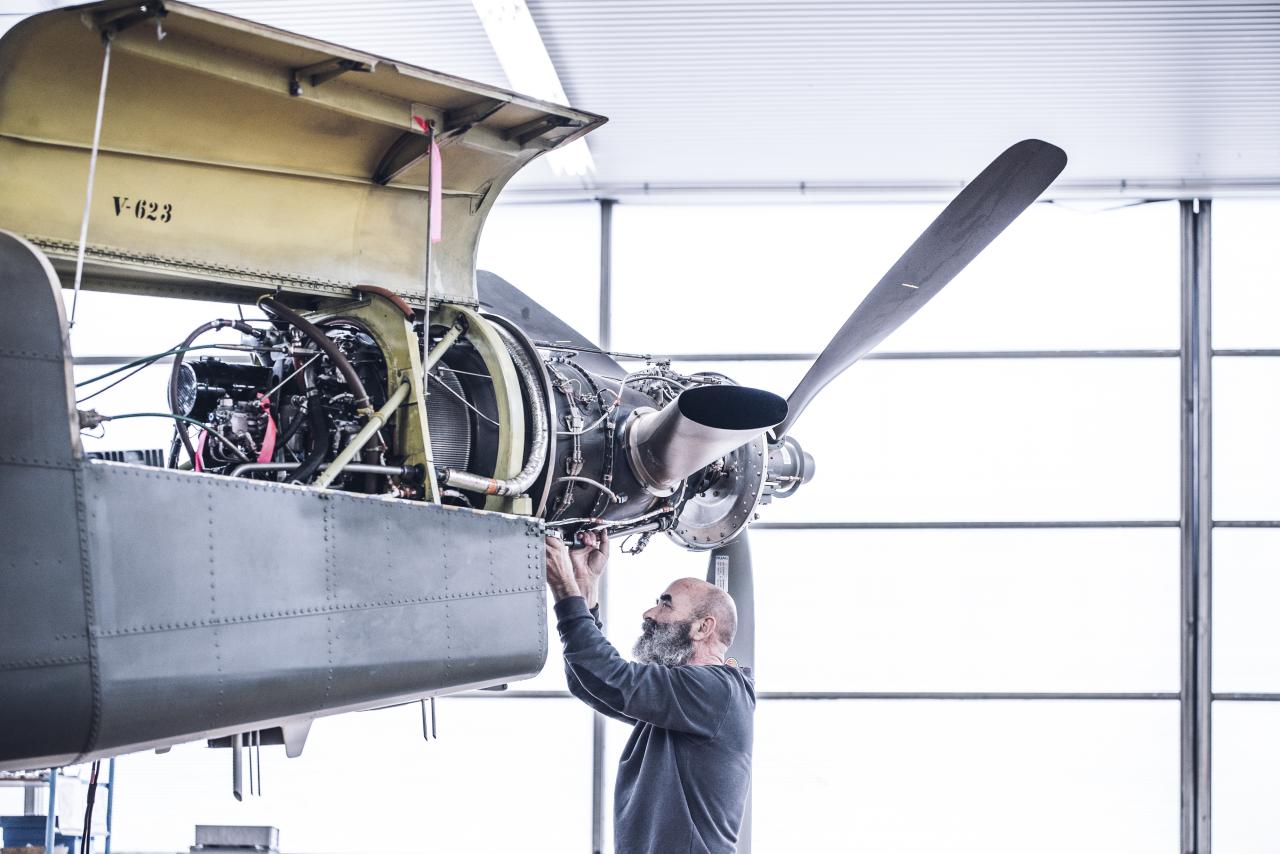 Successfully active in Switzerland and worldwide
Even after more than 100 years, RUAG is still successfully involved in propeller maintenance: As the future-oriented technology partner of the Swiss Army, other civilian and military operators in Switzerland and worldwide trust in our expertise.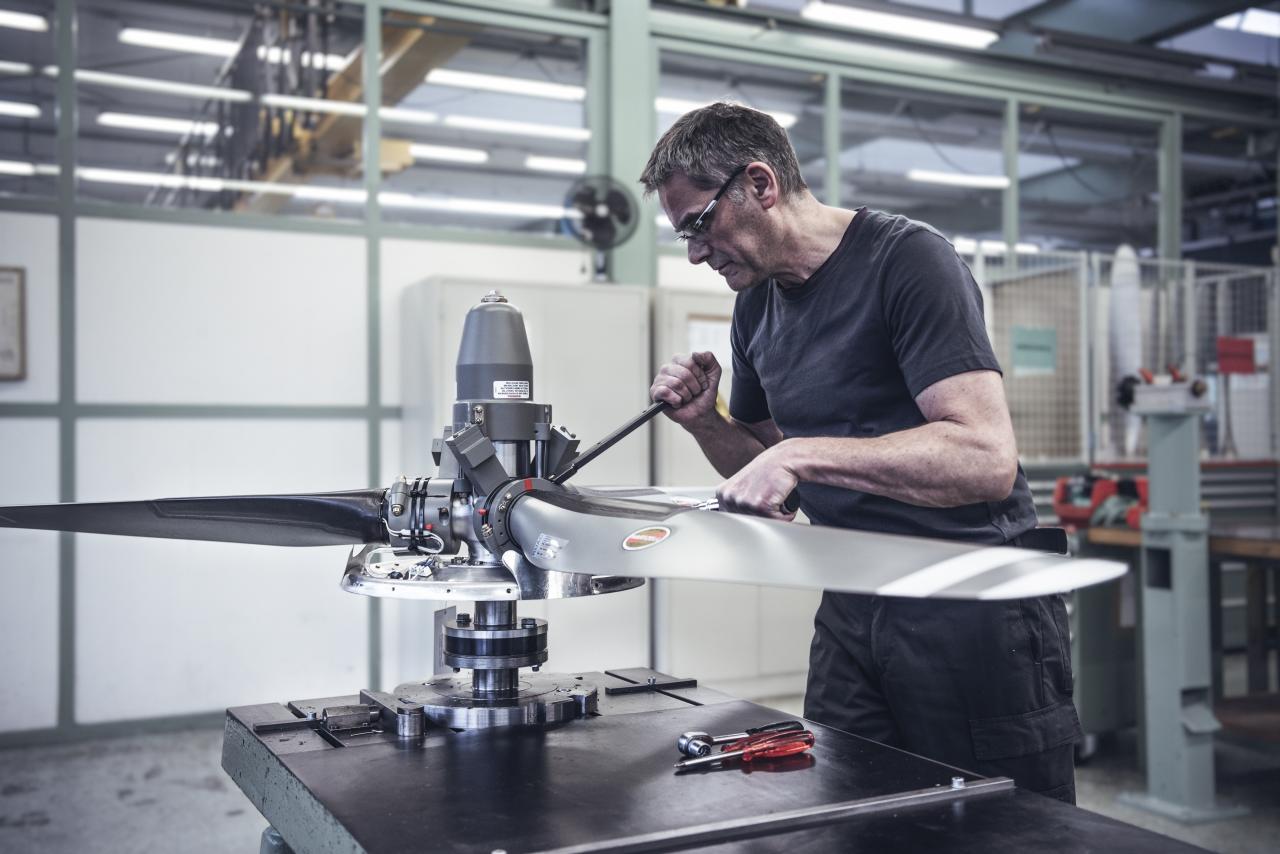 Recommended Service Facility for Hartzell Propeller
As a military (MAR) and civil (EASA and FAA) certified maintenance facility, we have been a "Recommended Service Facility" for Hartzell propellers in Europe since 2015. With around 60 events per year, we are experts in their maintenance and deliver outstanding results – in excellent quality.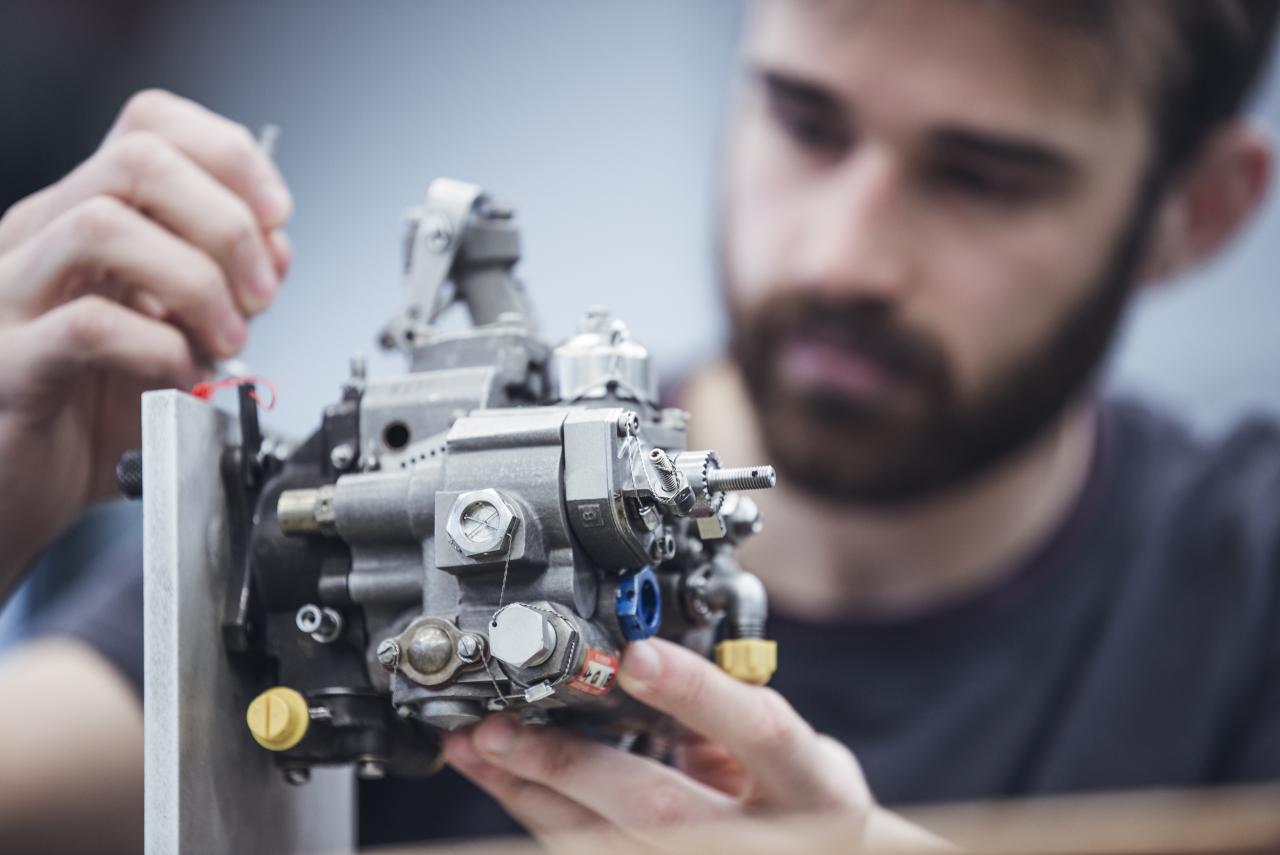 Feedback from our customers
AeLo Maintenance is one of our customers. "RUAG offers very satisfactory services: structured processes and a professional approach. The employees are very experienced and show a good responsiveness. We particularly appreciate the good relationship with RUAG and the always open communication," says Valerio Caroni, General Manager at AeLo Maintenance, describing the cooperation with us.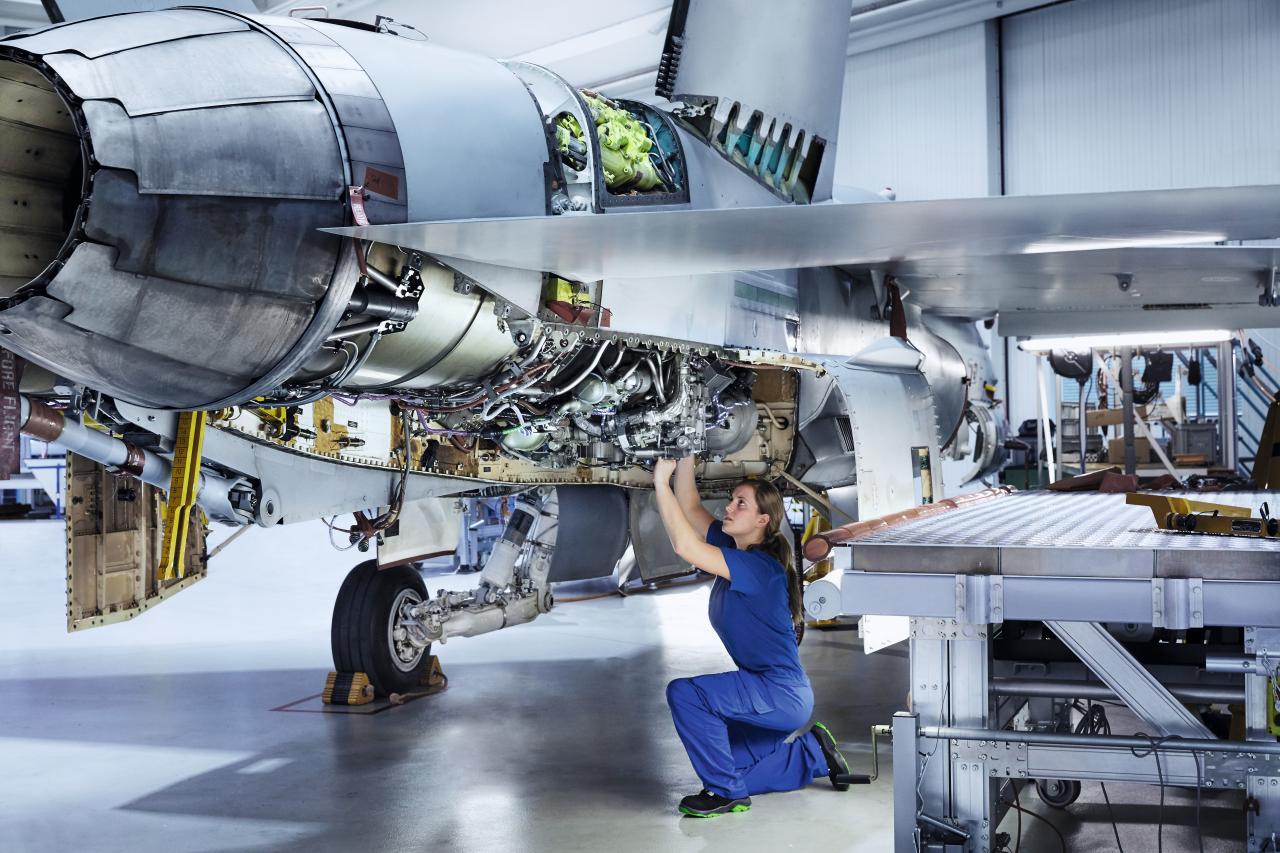 We are your independent total systems integrator and guarantee the availability of your propeller aircraft with our Life-cycle Management. Our core competencies include maintenance, repair and overhaul (MRO) for aircraft and their components. Furthermore, we focus on system upgrades and spare parts management.
Safety on board with RUAG's COVID-19 partition wall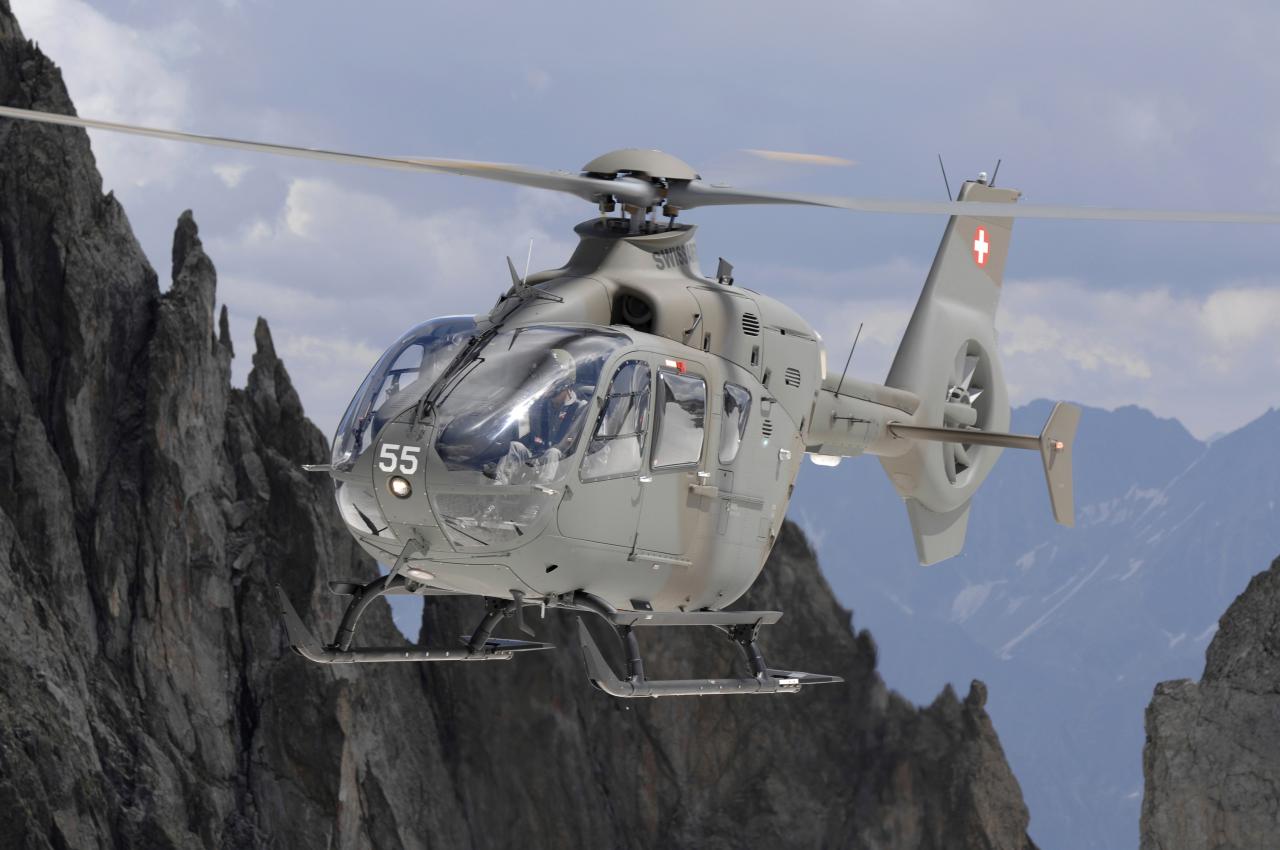 Safe transport of infected people
In times of a global pandemic, transporting infected persons is a challenge, especially by air. The team on board has to be optimally protected against possible infection, and the operational readiness of other flights must be ensured.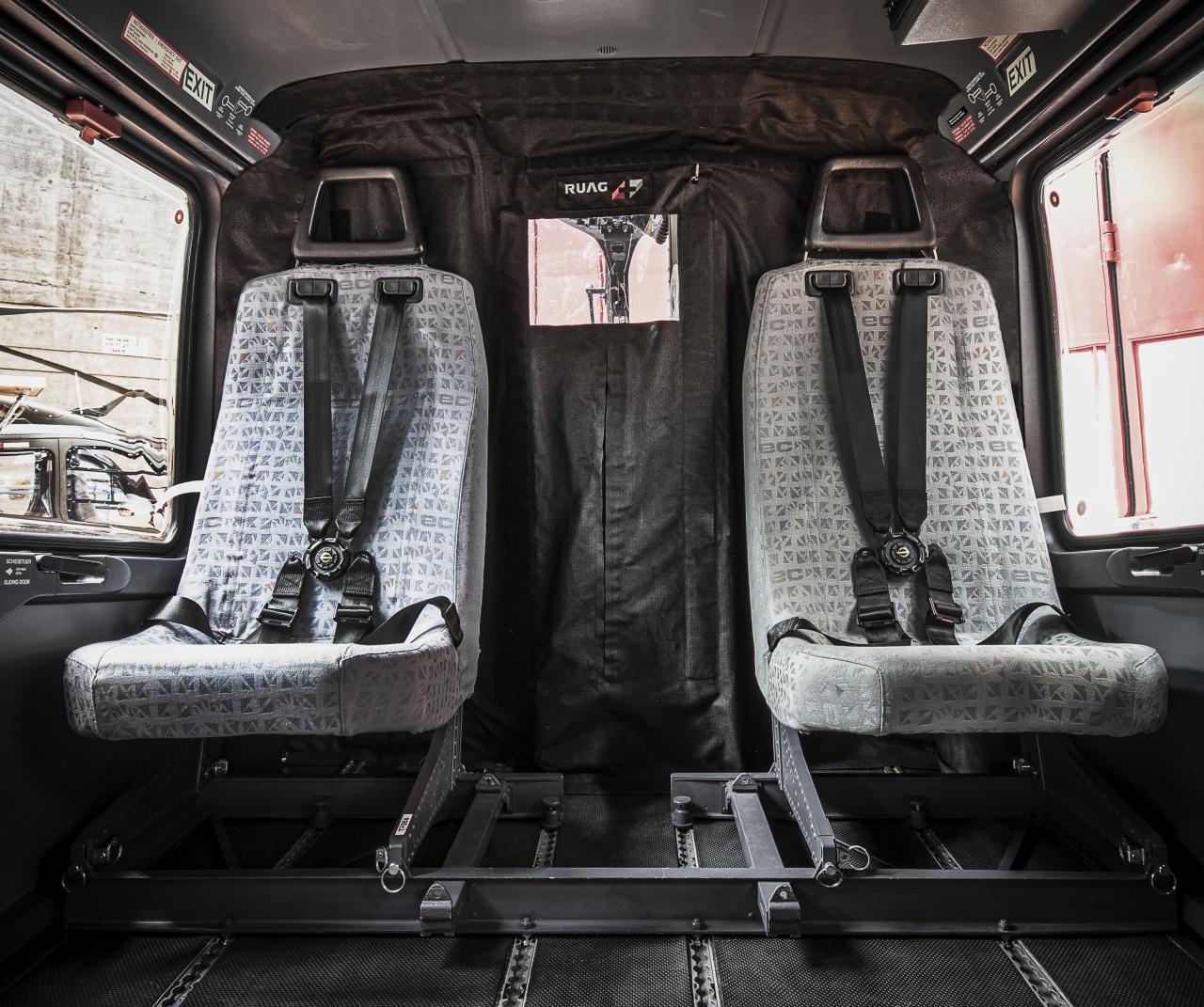 Effective protection for pilots
In light of this, we at RUAG have developed a wall that separates the cockpit from the cabin and protects the pilots from possible infection. The wall can be installed quickly, adjusted to the specific requirements of the cabin, and stays resistant even with frequent disinfection.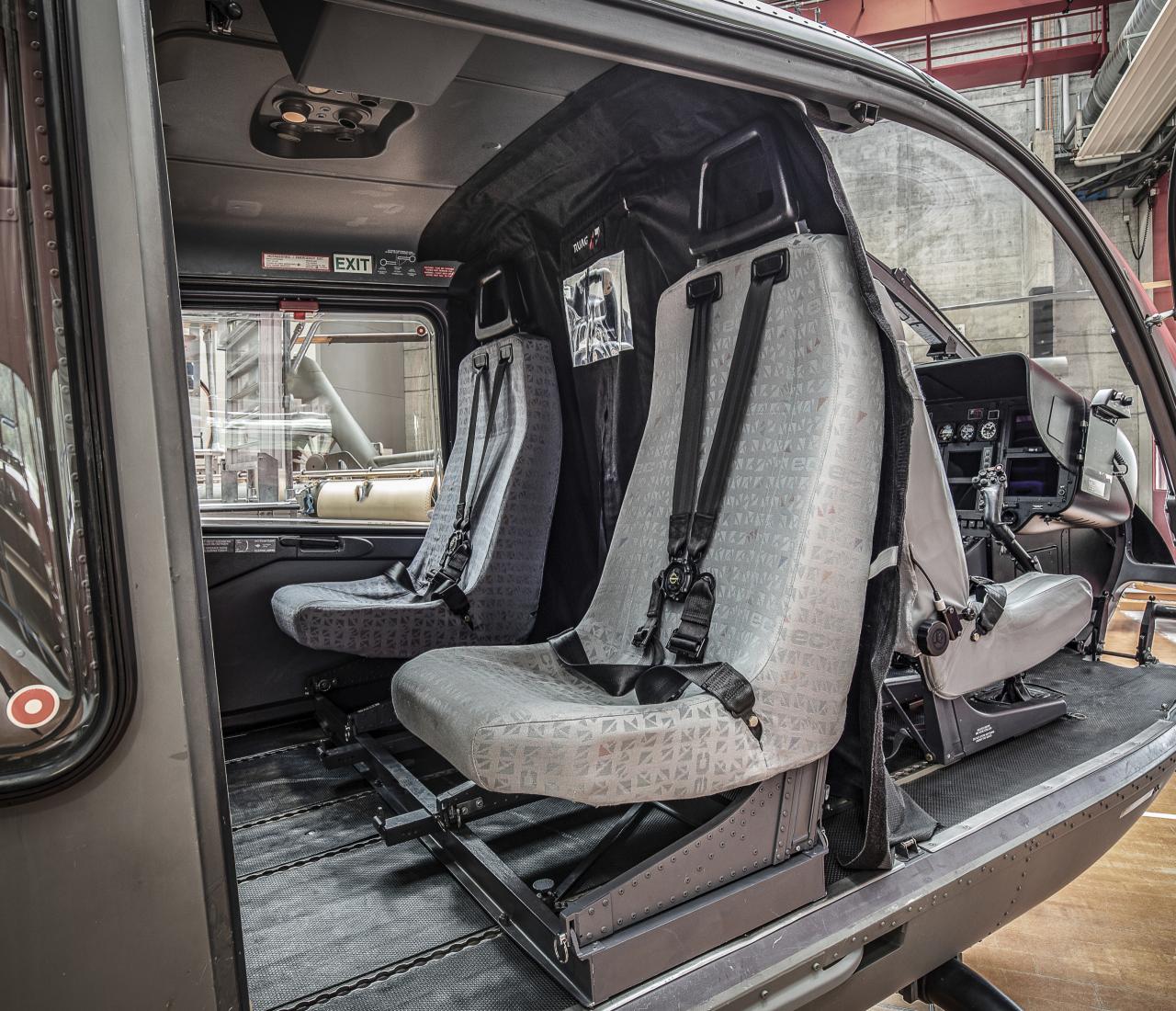 Easy installation and consistent safety
The COVID-19 partition wall can be installed in all helicopters of the H135 series and adapted to customer-specific interior equipment on request. It is checked for flame resistance and EASA-certified. Installation is quick and easy and doesn't require tools.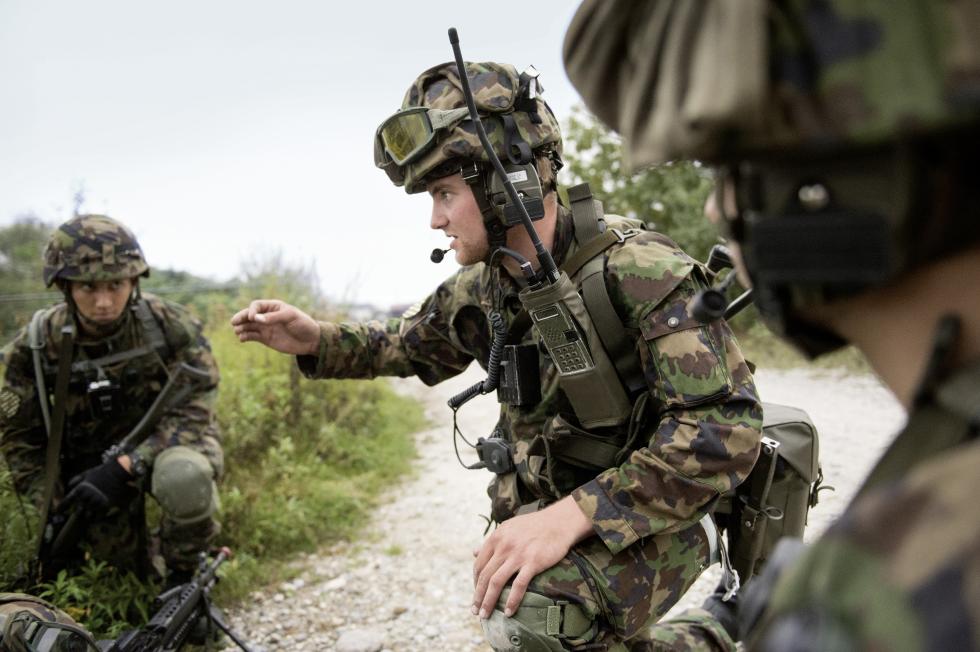 Communications, Guidance & Reconnaissance Systems Unit
We are specialists in the comprehensive end-to-end life-cycle management of security-related communications, reconnaissance, and surveillance systems. You will find a selection of our success stories here.
Successful in life cycle management and system support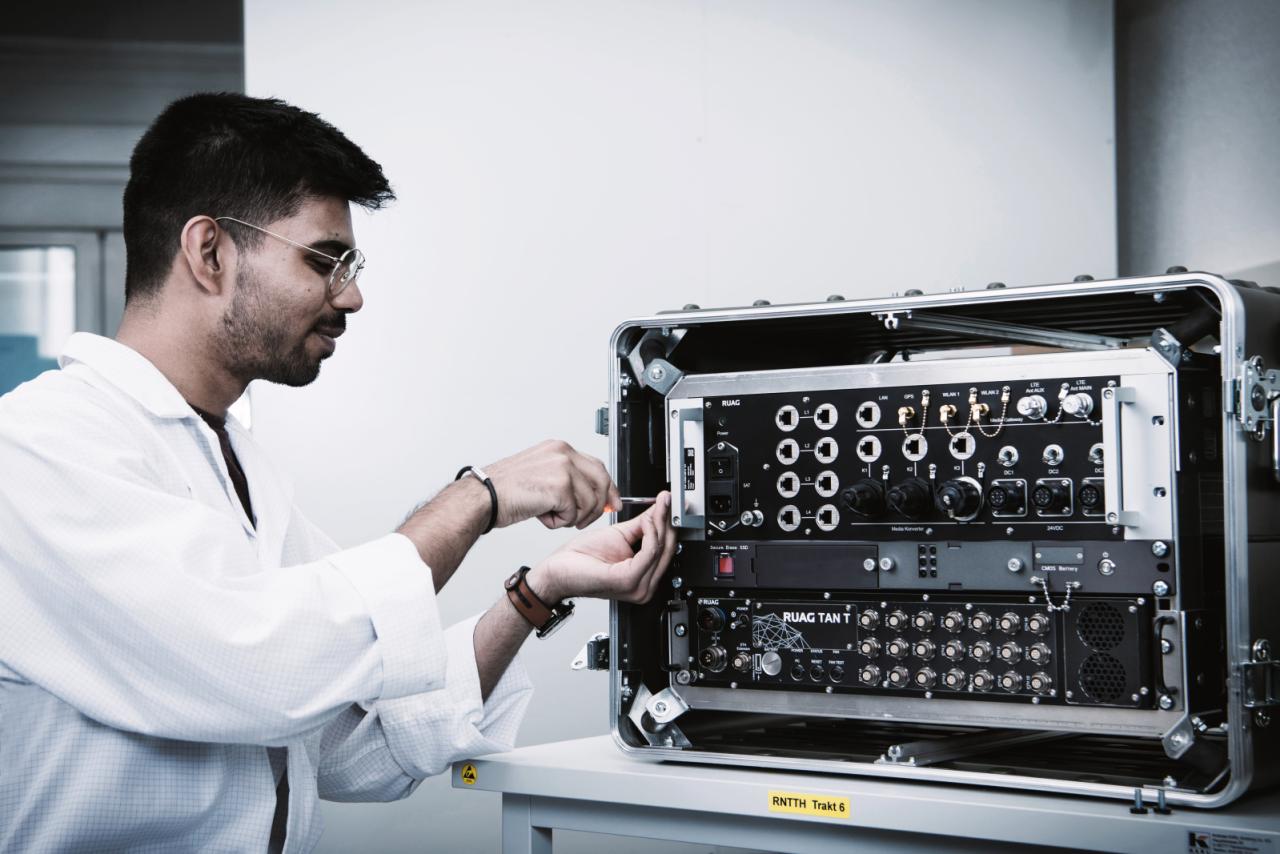 Software and hardware maintenance
The Swiss Armed Forces decided to extend the operating life of the current IMFS by ten years until it is replaced by its successor system. In order to continue operating and maintaining the IMFS into 2025, value-preserving measures have become necessary both in terms of hardware and software.
In July 2018, RUAG was commissioned to perform a system analysis and develop a concept for IMFS value preservation. The goal was to determine which components need to be replaced or adapted. In addition to the replacement of hardware and software parts and the associated adaptation of documentation, RUAG has impressed with its overall project management and quality management in this project.
The software updates include, among other things, procuring mobile operating station and diagnostics PCs as well as mobile printers, adapting transport containers to new devices, upgrading the three training systems, updating the operating systems, updating the network management applications and procuring data carriers for various software images.
All hardware procurement (components, material and IT devices) is already complete. As part of the hardware update, a replacement transformer switch was developed for the NG IMFS power supply. In addition, repair materials were identified and procured while various upgrades, tests and acceptances were carried out. Updates to maintenance documentation, including photographic material, are also part of the project.
The project is scheduled for completion in June 2021. As a strategic partner of the Swiss Armed Forces, RUAG impresses with a communication structure that is precisely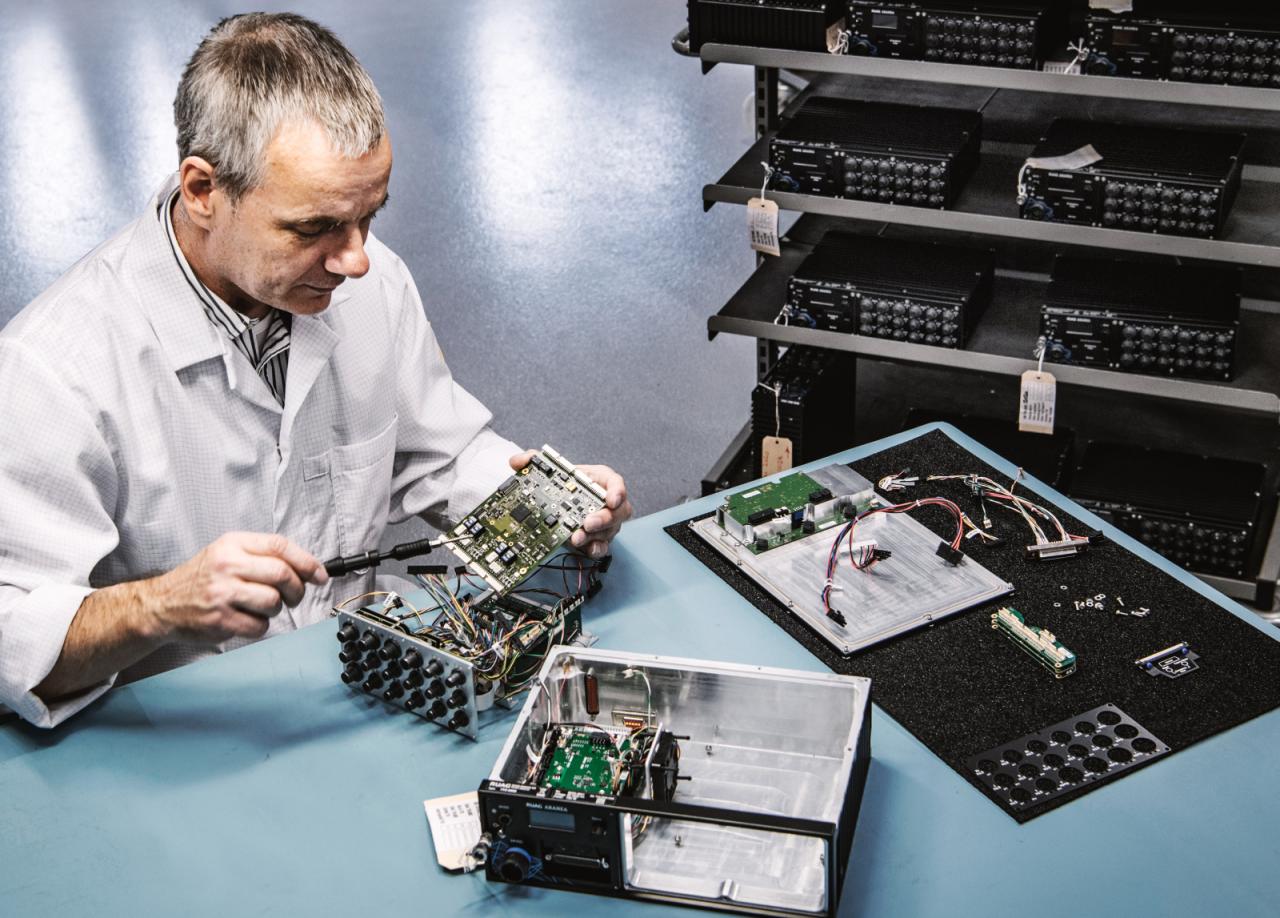 A fast and secure telecommunications infrastructure is of great importance to military command. For years, the Swiss Armed Forces have relied on the Integrated Military Telecommunications System (German: Integriertes Militärisches Fernmeldesystem – IMFS), which has been in use since 1998 for which RUAG is the prime contractor. Since 2018, RUAG has also delivered an impressive performance for the value preservation of systems. It's a success story based on expertise and good cooperation.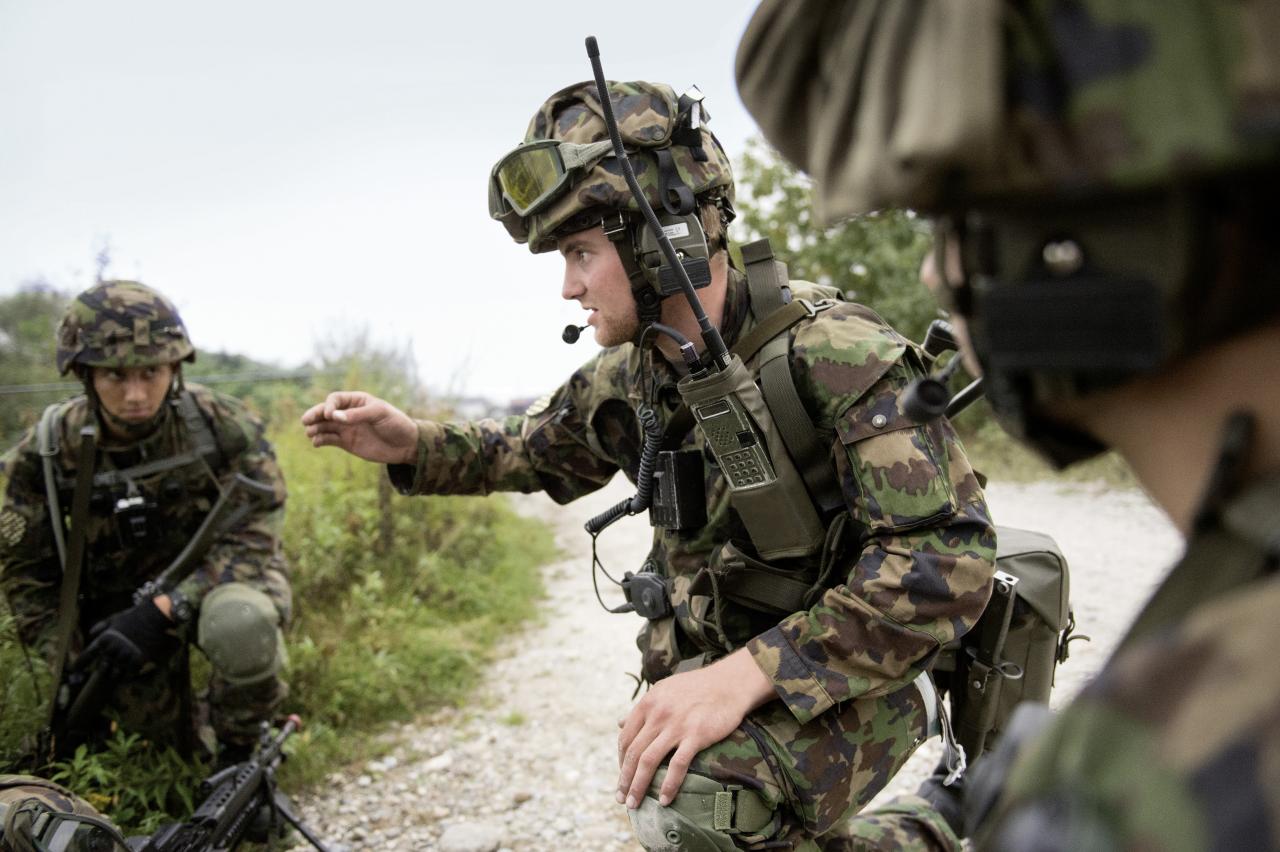 Learn more about the topic of life cycle management
The IMFS is the autonomous military telecommunications system for voice (telephony) and data of the Swiss Armed Forces. The IMFS is characterized by location-independent, flexible use of switching, transmission and terminal devices. Decentralized network management also permits changes to the network topology, anywhere and at any time.
Always on standby for safe roads
Amt für Betrieb Nationalstrassen (National Road Operation Office)
In Göschenen, shortly before the Gotthard Tunnel, you will find one of the four registered offices of the National Road Operation Office. It is responsible for maintaining federally operated roads in the Canton of Uri as well as in parts of the Cantons of Schwyz, Nidwalden and Tessin.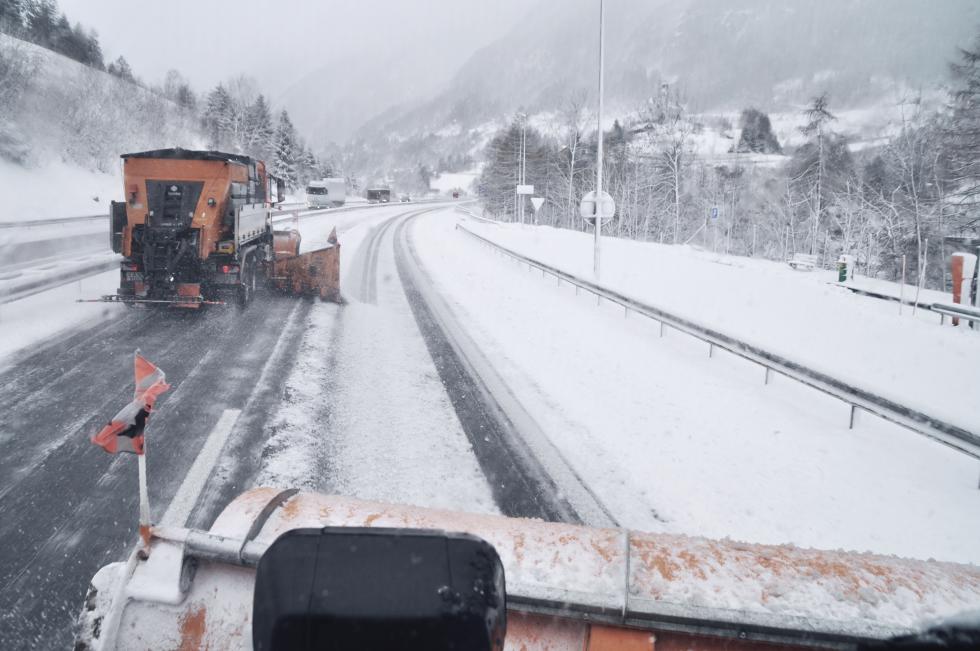 The roads in these cantons are regularly serviced by snowplows. These snowplows are operated by drivers that are always available for 24-hour on-call service, even at weekends. Their task is to guarantee safe road traffic on the route between Amsteg and Airolo.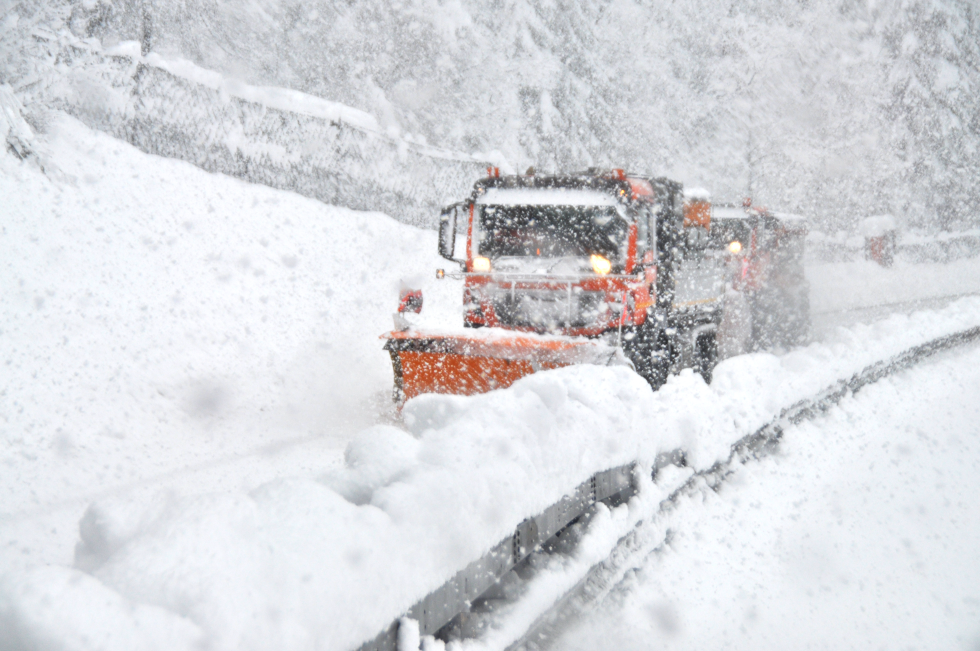 The challenging route, with its many inclines and the ever-changing weather, requires the drivers to pay a great deal of attention. Especially in the event of heavy snow, the vehicles are also used throughout the entire night, such as in spring 2020, when around 40 centimeters of fresh snow fell.
The vehicles are equipped with numerous state-of-the-art devices. In addition to a GPS system, the vehicle has sensors that measure the ground temperature and distribute automatic quantities of salt or brine. The winter service manager can track all of the vehicles' activities in a decentralized manner on a PC.
"It's a challenging job for the drivers that requires technical skills, flexibility and flawless communication," explained Franz Püntener, team leader of Strassenunterhalt Süd (Road Maintenance South). It's a job that could not be carried out without good teamwork. When it comes to the various operations, good contact with the winter service manager isn't the only thing that is essential. "The drivers are alone in the vehicle, so it is crucial for them to communicate with each other," said Püntener.
To ensure smooth communication, the National Road Operation Office commissioned RUAG to install digital TPM700 radio devices and holders in the vehicles. They have been in use for around three months now and support drivers and winter service managers with their daily challenges. The new, digital radio devices prove themselves through smooth, high-quality communication, even in tunnels. They standardize the entire communication system in all vehicles so that drivers can communicate with each other clearly. This ensures that the National Road Operation Office is operational at all times and guarantees that roads are safe.
GUARDIAN - the highest standard of secure communications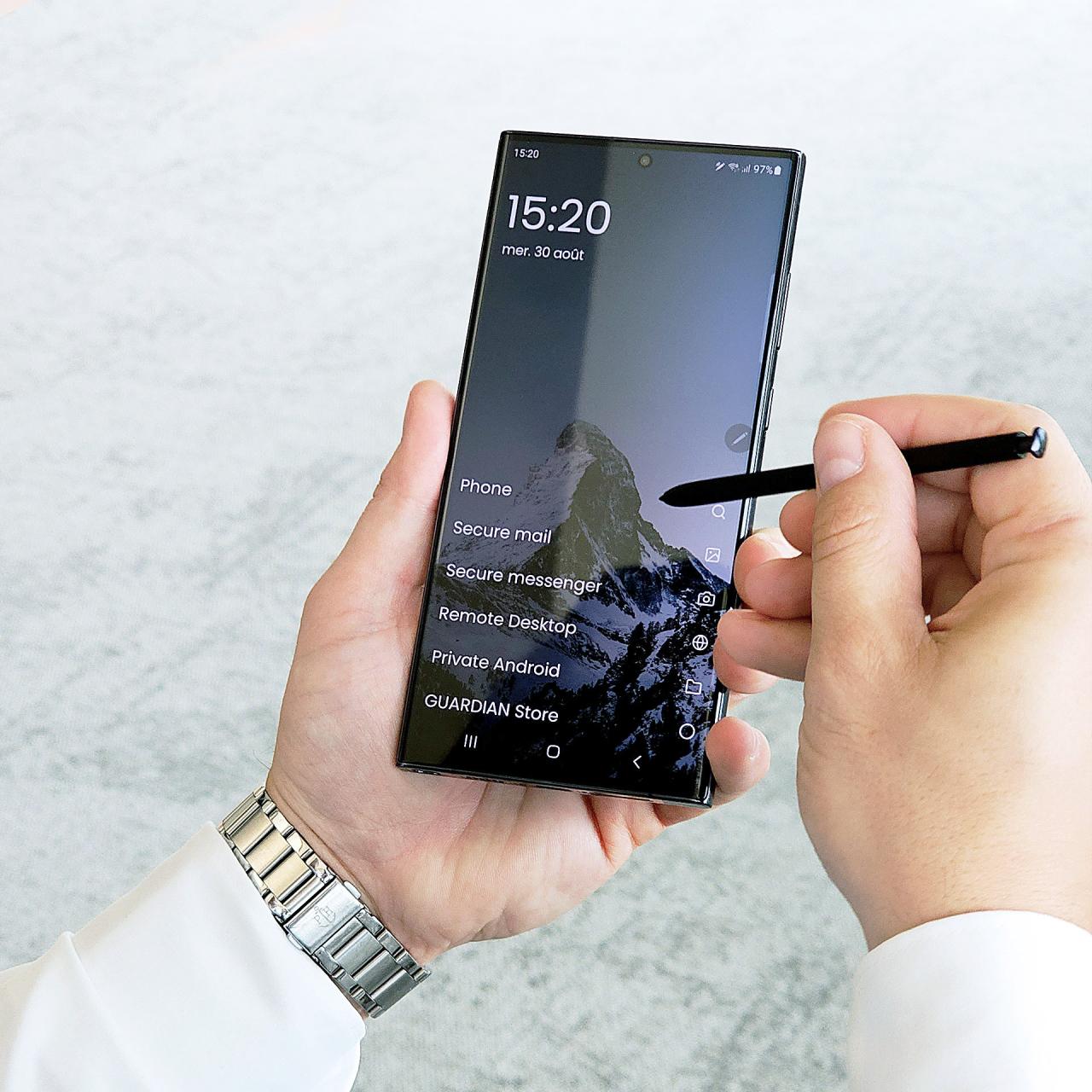 GUARDIAN is a complete mobile security platform with a full set of services for secure communications maintaining privacy and control over information both online and offline. On top of its full suite of secure solutions, the platform also provides unique services such as a next generation network, remote services, direct satellite communication and the ability to double as a computer with lapdock and docking station. The GUARDIAN OS, a hardened custom version of Android, provides additional layers of security and confidentiality compared to IOS or conventional Android. The system protects sensitive data, converts all smartphone communications into secure encrypted codes, and is shielded from all-over data collection.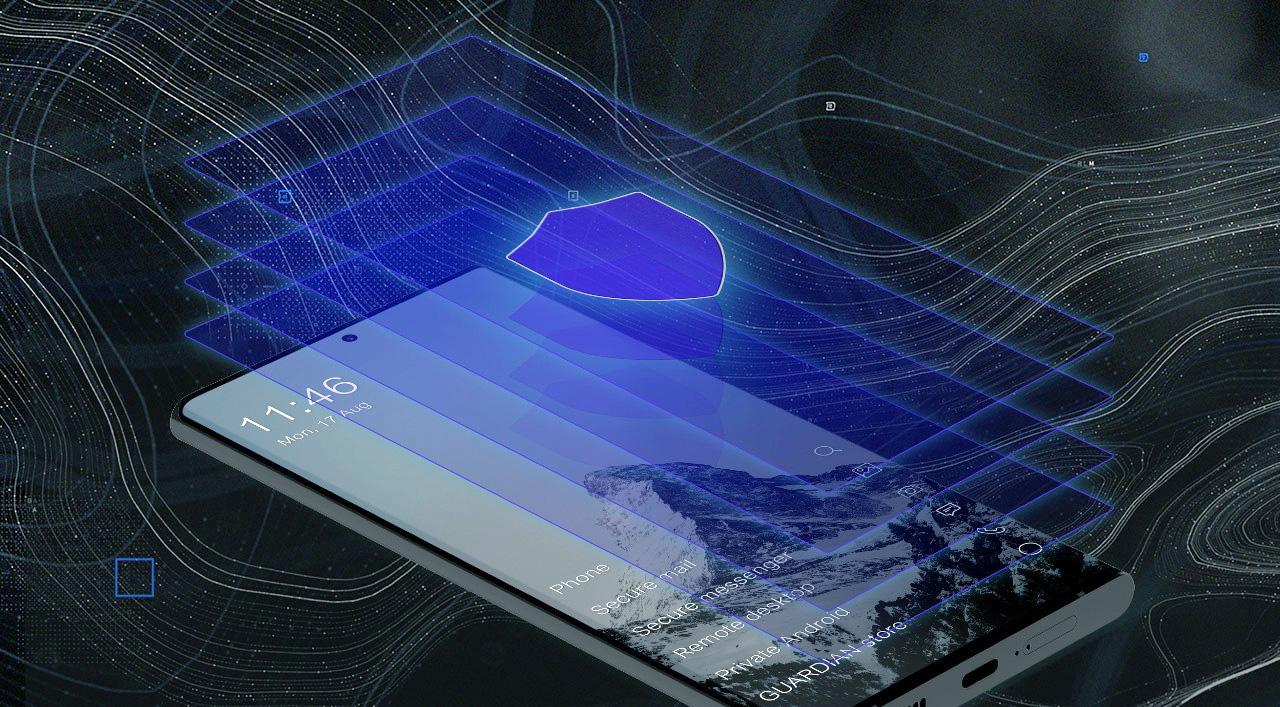 Data protection in a digitized world
In today's connected world, professionals and businesses rely on technologies like smartphones. Because of their ease of use, these multi-purpose devices are progressively replacing personal computers. Large amounts of sensitive data, such as contacts, e-mails, blueprints, contracts, banking information and images are stored and processed. Security risks, such as data theft, have thus increased. With GUARDIAN, we have created a platform that provides military grade technology, security and privacy over our data - and thus more control. Built for professionals with the highest cyber security requirements, GUARDIAN is designed for businesses and government agencies for whom the confidentiality of their data and communication is essential.
GUARDIAN is an exclusive secure mobile platform running on a specially modified SAMSUNG Galaxy S23 Ultra - stripped of inherited vulnerabilities of modern mobile solutions and third-party services like Google. Our partnership with SAMSUNG provides us with an independent smartphone that can be used for business as well as private purposes thanks to our own secure and privacy-friendly apps and services. From multi-layered security integrated into hardware and software, GUARDIAN ensures an integrated mobile device.