Reliable weapons repair shop
In an emergency incident, police and security organizations rely on precise, reliable hand guns and small arms. Sports and private marksmen need to be able to rely on weapons that meet the most stringent demands.
In the RUAG weapons workshop, we provide hand guns and small arms with expert care. We make sure such arms are ready to use and in perfect working order at all times. We offer direct customer contact, short lead times and professional packaging and shipping.
Your comprehensive weapons service
Our offer includes:
Complete disassembly of the weapon
Cleaning and lubrication
Spare part procurement
Calibration of sights and lenses
Function firing, including positive pressure firing
Individual adjustments
System inspection for cracks and damage
Function and wear control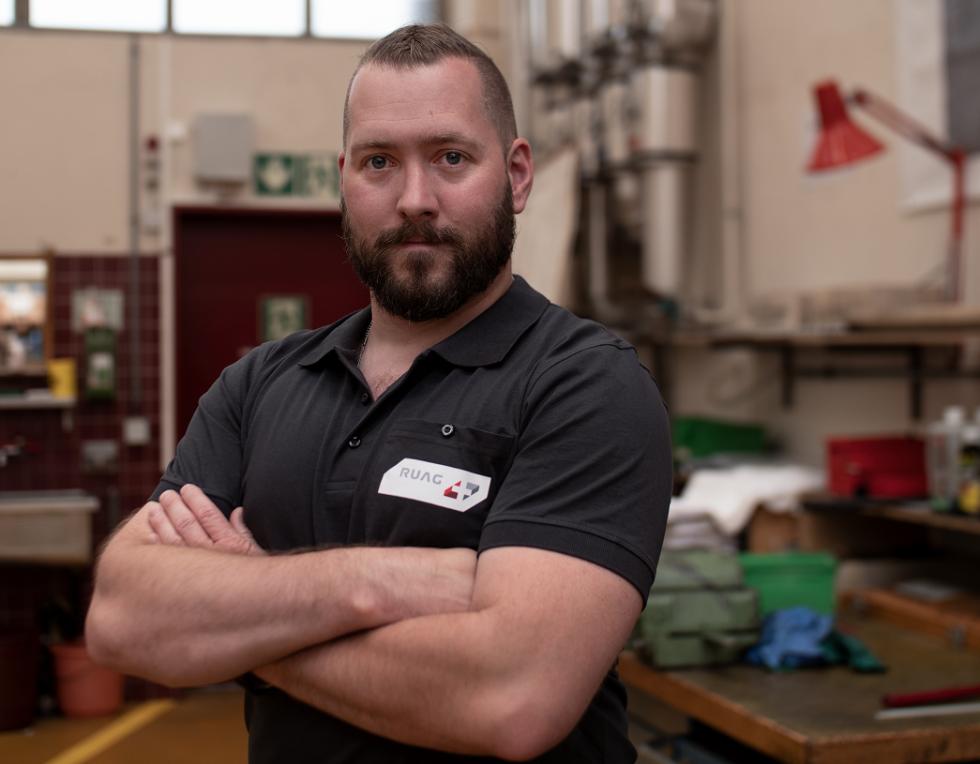 Contact
Team Lead Mechanik & Hydraulik