Secure and seamless tactical communication with RUAG ARANEA
Military operations or emergency situations require immediate coordination between different organizations and units. In many cases, different communication systems and technologies have to be integrated as seamlessly as possible and connected in a stable network. Effective and secure communication is a basic prerequisite for successful military operations in mission critical situations.
The RUAG ARANEA tactical communications platform efficiently, quickly, and securely links a wide range of organizations, systems, and units. RUAG ARANEA enables various communications systems to be integrated into a tactical All-IP network irrespective of technology, manufacturer, and geographical requirements. This Full-IP-based communication solution incorporates our bundled knowledge as a long-standing system integrator with high maintenance expertise.
Seamless, quick and secure: RUAG ARANEA
RUAG ARANEA at a glance: Our Products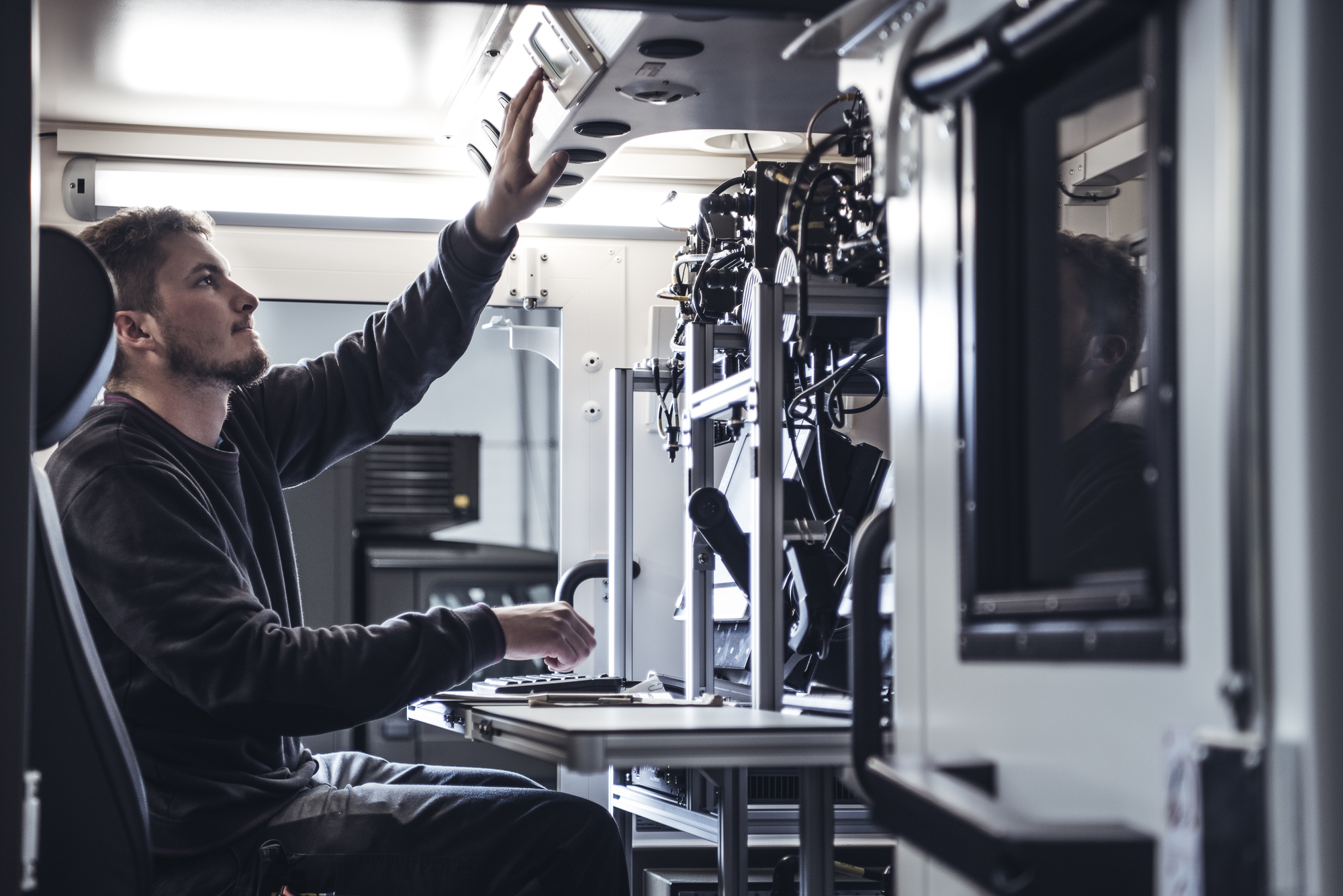 RUAG ARANEA Radio Bridge makes it possible to integrate voice radio systems into a tactical All-IP network independent of manufacturers. Several voice radio networks can be connected to form radio groups, and all radio participants in a radio group are then able to communicate with each other. Additionally, RUAG ARANEA Radio Bridge provides a Radio Operator Console with which operators can participate in radiotelephony and remotely control the connected radios.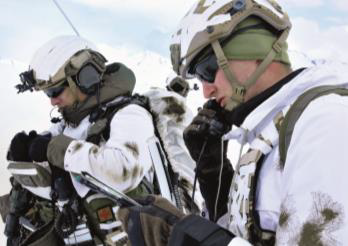 RUAG ARANEA Secure Tactical Messaging TMSG
In addition to voice communication, text messaging and chat applications are increasingly used in tactical networks. RUAG ARANEA Secure Tactical Messaging TMSG provides a highly available, secure and scalable communication solution for the interchange of text messages and files.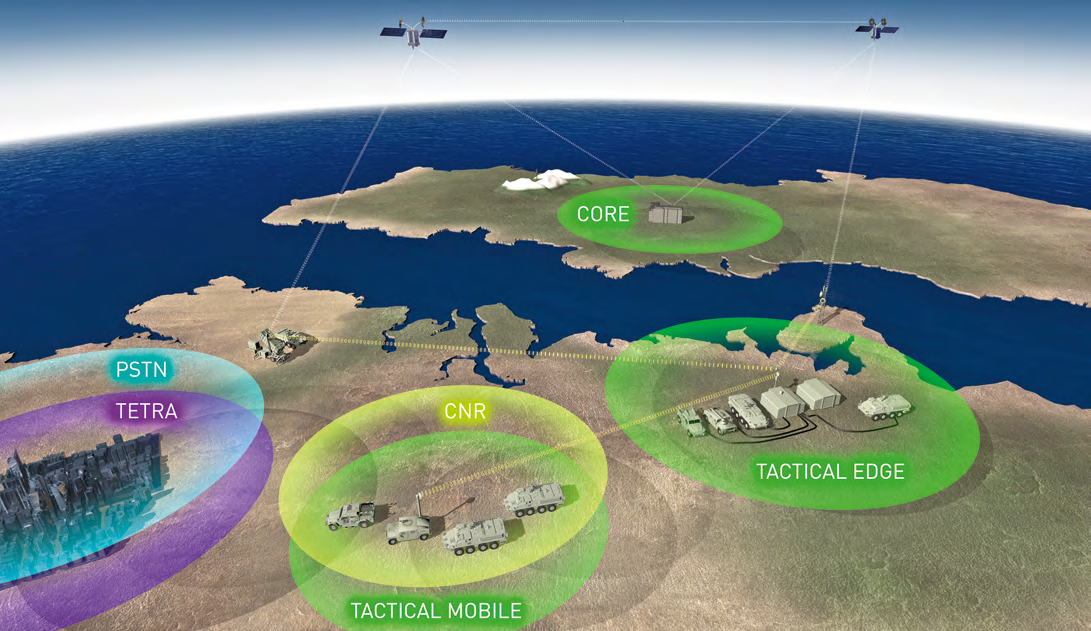 RUAG ARANEA Tactical Telephony (TTEL)
RUAG ARANEA Tactical Telephony (TTEL) facilitates the establishment and operation of an off-site telephony system with a decentralized directory. TTEL ensures interoperability of voice and data networks between headquarters, stand-alone ad-hoc command and control facilities and tactical mobile networks. This allows connections to external networks.
RUAG ARANEA Tactical Vehicle Switch – TVS
RUAG ARANEA TVS switches are suitable for tactical communication and enable reliable voice and data communication between strategic, public and existing networks.
- Effective communication at all levels through interoperability and non-hierarchical networking
- Primarily used in vehicles and in fixed or mobile command posts
- Also compatible with older communication devices
- Quick and easy to configure and operate
- Successfully proven in military operations of European armed forces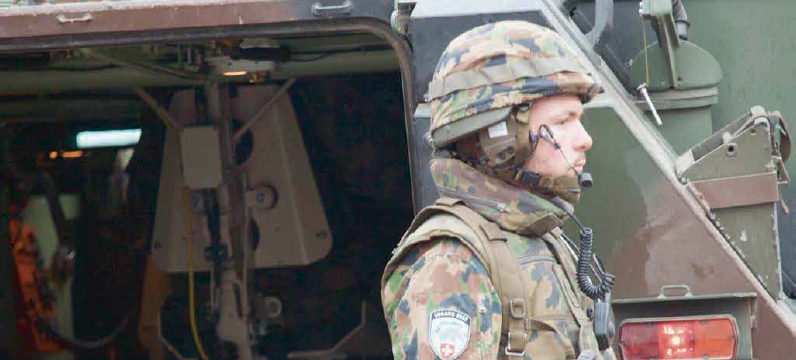 RUAG ARANEA Tactical Access Nodes TAN S andTAN T
RUAG ARANEA Tactical Access Nodes TAN S and TAN T are integrated voice and data routers that establish interoperable connectivity between core networks, command centers, separate command systems and tactical mobile radio networks.
- Use in headquarters or in fixed command posts (TAN S) or in mobile command posts or vehicles (TAN T)
- Compact, interoperable network access for tactical communication systems
- Allows all routing and network functions and services of the RUAG ARANEA software
- Secure and scalable functions for voice, data and image applications
- Installation in 19-inch rack systems
- Proven in NATO operations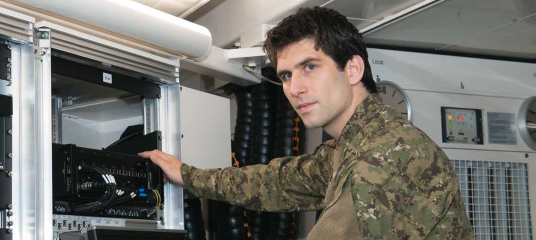 RUAG ARANEA Rapid
RUAG ARANEA Rapid is a portable, stand-alone and rapidly deployable communication system with integrated and uninterruptible power supply. It is suitable for deployment in areas with missing, limited or unreliable communication infrastructure.