Trainee programs
Have you successfully completed your master's degree and are you now looking for a job where you can put your knowledge into practice and reinforce your diverse skills? Learn more about our trainee programs.
Together, we will pursue our tasks and show you a wide variety of perspectives for your professional development. At RUAG, your remarkable commitment, innovative ideas and entrepreneurial qualities will make a difference. Your daily work is guaranteed to be full of variety. You will grow and develop your skills by working on exciting projects. We offer a unique working environment where you take responsibility and be appreciated as a valuable member of the team. We take special care to provide you with systematic orientation and personal support during your time with us, so that you get the most out of the trainee program.
Our trainee programs at a glance
The aim of our trainee programs is to provide motivated and qualified participants with as broad an insight possible into RUAG during a limited period of 18 to 24 months. For this reason, they will change departments and thus activities and projects every six months. Another advantage of this is that you will be able to apply different specialist skills and knowledge and find out where you see yourself in your future career. It is our intention to employ trainees in a professional role for an indefinite period of time after the fixed term employment.
In the overview below you will find all the key facts and information about our trainee programs.
Departments
Depending on the length of your training program, you will get to know three to four departments and rotate every six months.
The following areas are typically part of the training program in the Technology & Services business area (aimed at people with a master's degree in business administration, social sciences, politics, or a related field):
Project Management
Marketing & Sales
Process/Provider Management
Finance & Controlling
Some of the following areas are included in the training program in the Air business area (aimed at people with a master's degree in engineering):
Systems Engineering
Avionics & Flight Test Engineering
RAMS (Reliability, Availability, Maintainability and Safety) Management
Aviation System Safety Management
Structural Integrity Engineering Fleet Support F/A-18
Structural Integrity Engineering Fleet Management F/A-18
Structural Integrity Engineering Design F/A-18
Material, Processes & Testing
Structural Engineering
Avionics System Engineering
It is possible to visit other departments depending on interest and internal conditions.
Work location
The locations are our sites in Emmen and Thun. Depending on where you live and the area you work in, other sites may be considered. A combination of several sites is also possible (e.g. Thun and Bern).
Workload
At the beginning of your employment, you can choose whether you want to work 80 or 100 percent. In some cases, the workload is specified in the job description.
Mentoring
An experienced mentor will guide you throughout the trainee program. He or she will be your first point of contact. Of course, a member of the Human Resources team will also be available to you if you have any HR-related questions or comments.
Interdisciplinary cooperation
You will collaborate on exciting projects during the trainee program. In doing so, you will meet amazing people from other departments, locations and language regions who bring expertise from different fields, allowing you to optimally broaden your knowledge and achieve success together. You will also be given a team assignment to work on in close collaboration with other trainees.
Wages
At RUAG, trainees receive a uniform and attractive annual salary. The wage is communicated in the application process.
Apply and get started
Our trainee programs and the associated recruiting phase are advertised starting in the spring and fall. We only consider applications were received through our job portal. Please note that as part of the training program there will be an assessment day at our sites for short-listed applicants. On this day, applicants will complete a case study, meet the mentors and be asked a few questions. The start date varies depending on the trainee program, but is always specified in the job advertisement.
WHAT YOU BRING WITH YOU
At the start of the program, you will have successfully completed your master's degree. You must have graduated no more than two years before the start of the program.
You have already gained some work experience relevant to the position. This could be a university internship or a part-time job that you held as part of your studies.
You have business fluency in German and English (at least B2 level).
You like to work independently and are a future-oriented and committed person with entrepreneurial qualities.
Our trainees Fabian and Christian started in October 2022. The two will spend the next one and a half to two years working in various departments in the Technology & Services and Finance departments. Throughout the program, they will be supported by mentors.

In the videos below, Fabian and Christian tell you more about their trainee program at RUAG.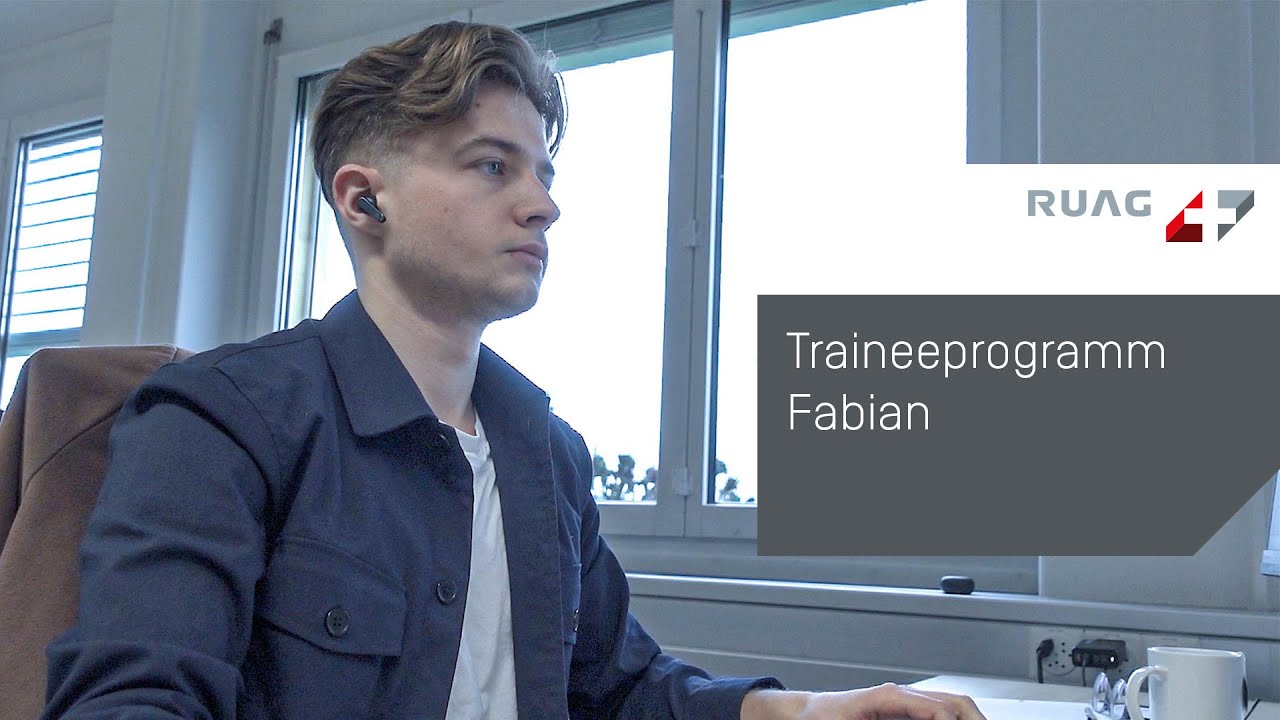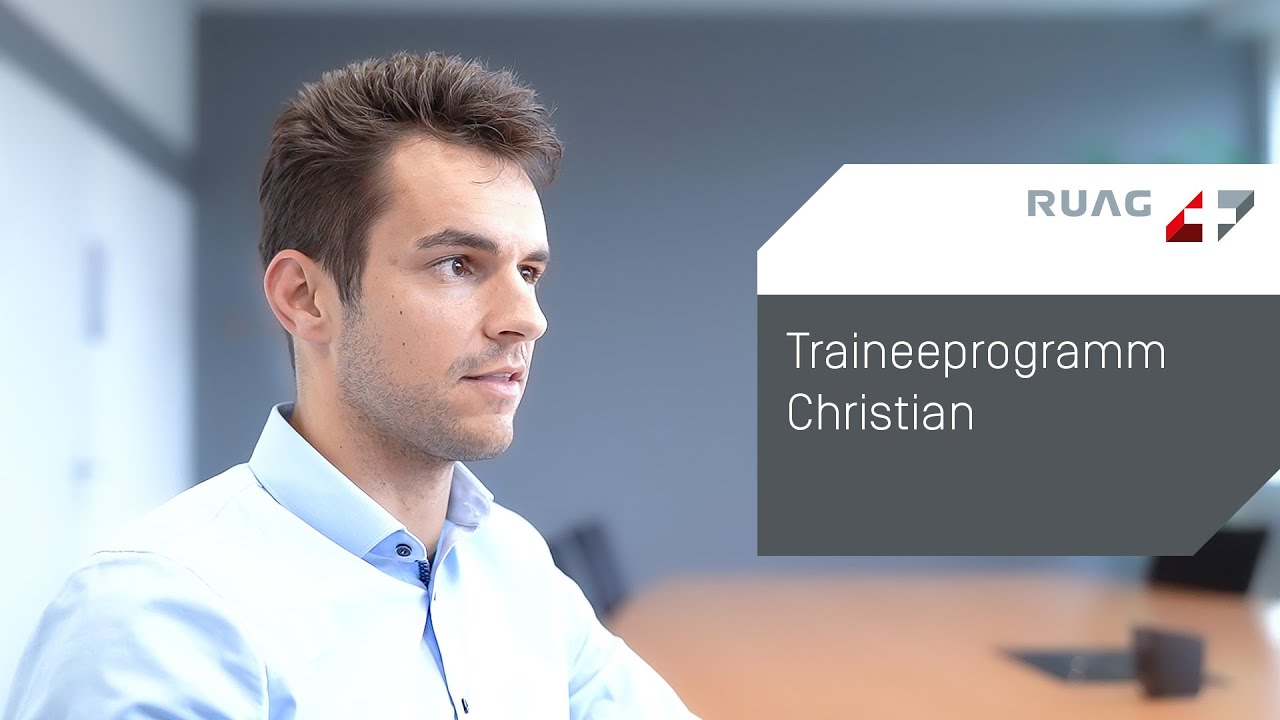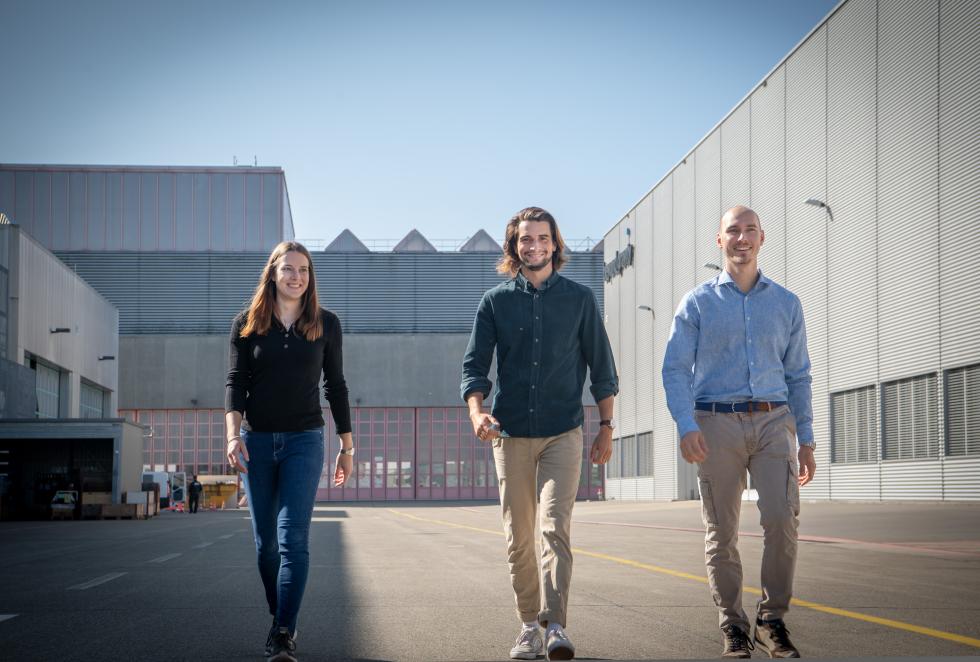 Take the next step in your career with us
We offer you a wide range of possibilities
to the job portal