We are one of the most successful training companies in Switzerland
In september 2022, the central Swiss vocational championships SwissSkills took place in Bern. Nine RUAG talents qualified for this championship and five of them won medal. We are proud that we get to train the professionals of the future.
Overall comparison of all participating companies
A glance at the overall medal table makes it clear that we are among the most successful training companies in Switzerland. For RUAG, vocational training is of central importance because we are training the professionals of the future. We consider them to be crucial – especially in the context of the current shortage of skilled workers on the national and international labor market – because our ability to ensure our security mission is directly related to the existing and potential qualified workforce.
We have acknowledged the challenge
The labor market has changed from an employer market to an employee market. This means that qualified employees can choose their employer and not the other way round. Among other things, the reasons for this are the increasing number of vacancies and the lower unemployment rate. A development that also concerns RUAG. Measures such as taking part in the SwissSkills are, therefore, indispensable to us. We are committed to offering vocational training at a high level and an attractive range of apprenticeships. This is the only way we can ensure that our knowhow is passed on to the next generation in a sustainable way. After all, the good state of the Swiss economy depends to a large extent on the quality of the workforce.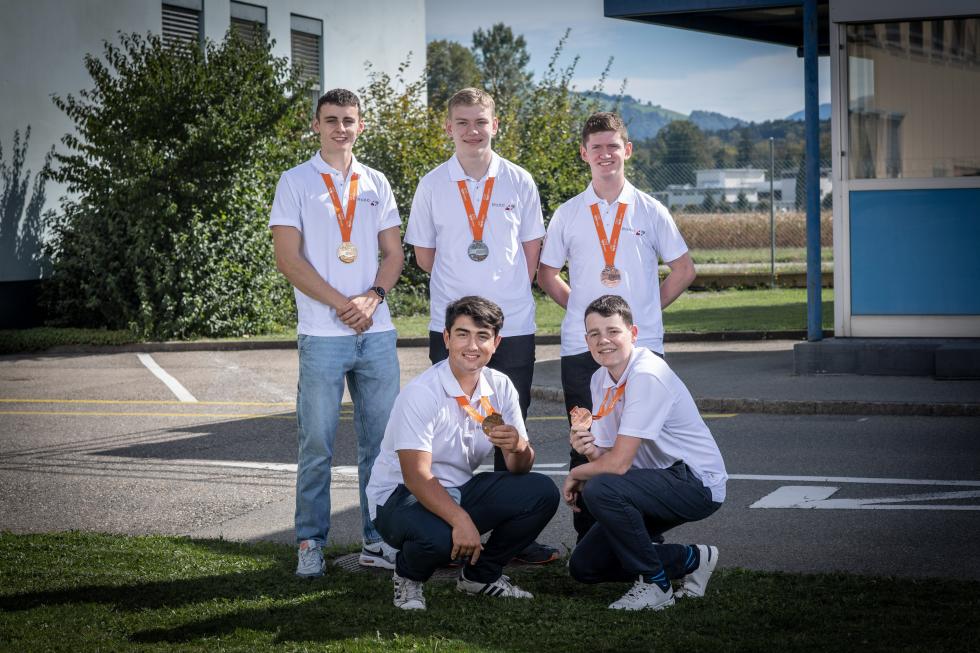 Our qualified specialists in the areas of polymechanics, electronics, system and equipment construction as well as design and office management represented RUAG at the SwissSkills with their competencies in a very successful manner.
Gold medal:
Adrian Stadelmann, system and equipment constructor
Silver medal:
Mike Finger, multi-disciplinary technician – discipline CNC milling
Bronze medals:
Pascal Pfäffli, electronics technician
Arthur Amschwand, multi-disciplinary technician – discipline CNC milling
Janik Omlin, multi-disciplinary technician – discipline turning
Semifinalists:
Thagsika Kunaratnam, commercial specialist
Laurent Läubli, commercial specialist
Marc Mollet, design engineer
Flurin Müller, electronics technician