Accurate software testing for quality assurance
These days, modern information and communication technology (ICT) systems are incredibly complex and can often be operated only in combination with other systems (system of systems). Assuring the quality of a trouble-free operation of your system requires comprehensible and accurate test procedures.
RUAG's Test Center for Software Testing (SWT) has many years of expertise, especially in the field of complex IT security critical infrastructures, ranging from consulting and design to the actual testing of civilian and military systems.
Our specialists are notable for their expertise, experience and customized services in all aspects of testing. In this way, we are involved from the very beginning of projects, ensuring that quality assurance issues are taken into account early on.
Your reliable and independent partner for testing procedures
Life cycle of a system
Quality assurance in the area of SWT takes place at different stages of the system cycle. We provide you with support during all phases from conception and specification through development and production to transfer of operations and the operation itself.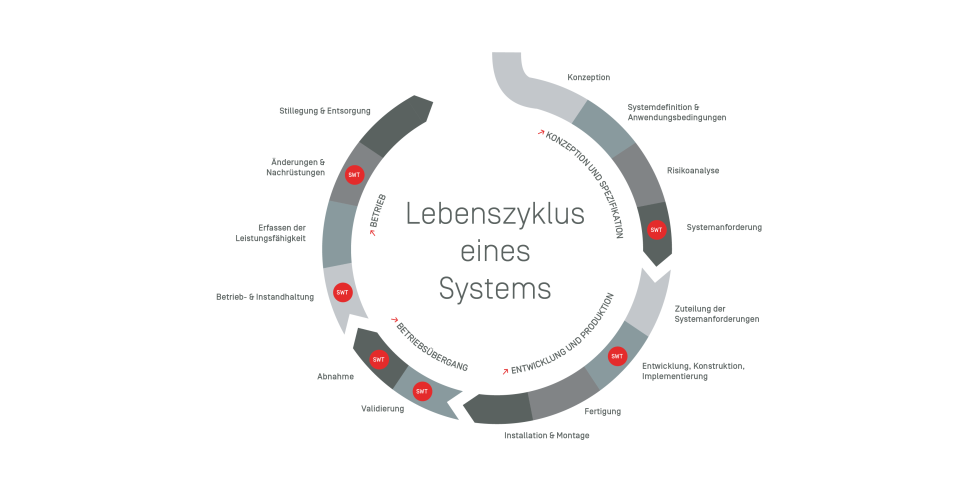 Our seal of approval for quality assurance measures
We work according to a clearly defined and traceable process based on the ISTQB* standard, coupled with the norms and standards of the systems' area of application. We call the established procedure FITTAR (Fully Integrated Traceable Test Approach by RUAG).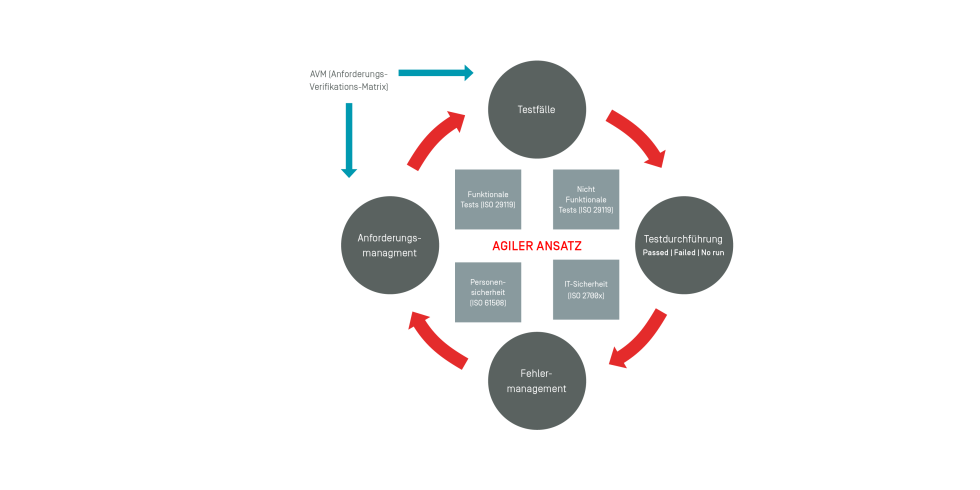 Certifications
We work according to established standards (e.g. ISO 29119, IEEE 15288, ISO 15289, etc.) and adapt to customer processes as required. Our test engineers and test managers are certified according to ISTQB, IREB, ITIL, HERMES, Scrum Master and Usability. Our employees are audited in accordance with federal regulations regarding access to classified information, materials and facilities.
DOWNLOADS
Would you like to learn more about our services? Here, you can download various additional information.