Independent service provider for civil and military helicopters
We at RUAG put your individual needs first. With our 50 years of experience as a helicopter service provider, we deliver added value for selected civil and military helicopters by improving safety, enhancing performance and increasing comfort.
Today's challenges lie in pricing, downtimes, flexibility and individual service. With our broad range of helicopter services, we provide customized solutions for your individual needs. In addition, RUAG is an OEM Authorized Service Center for Airbus Helicopters, Leonardo Helicopters, Bell and Sikorsky.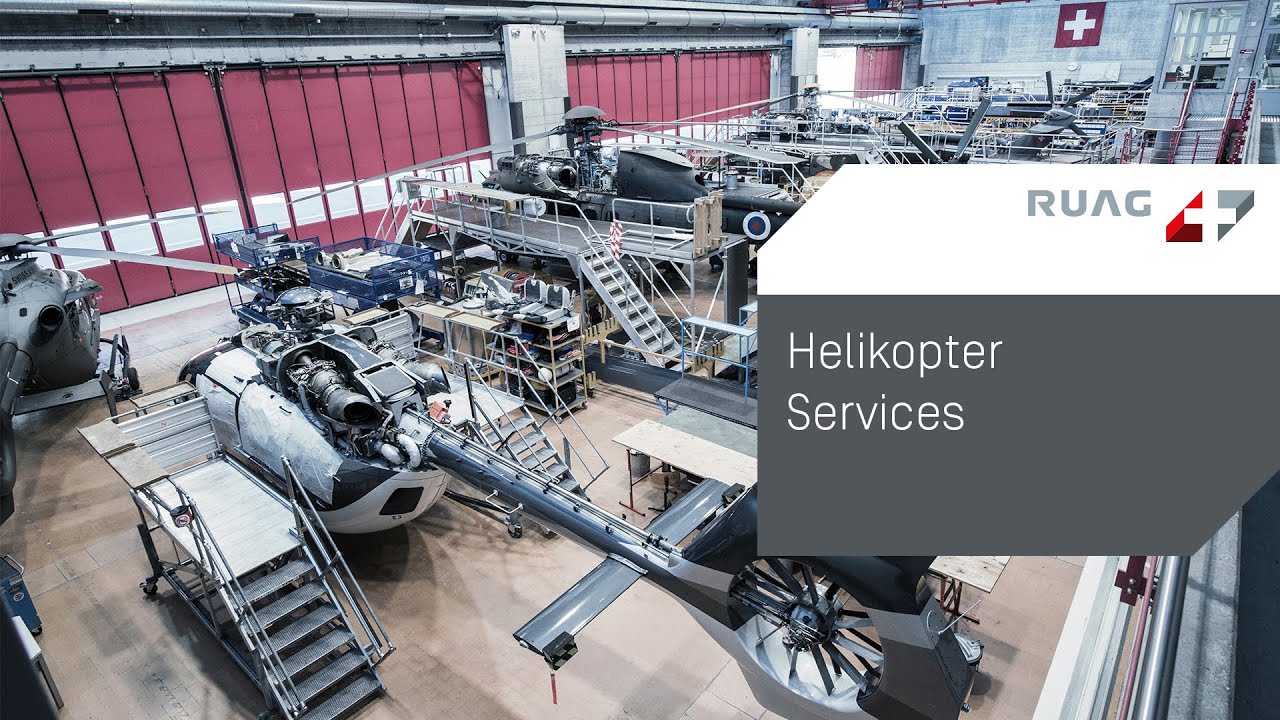 Your benefits with our helicopter maintenance
Downloads
Would you like to learn more about our services? Here, you can download various additional information.
Helicopter MRO
All-in-one MRO is one of our core competences. We provide a full range of services and solutions, from line maintenance at customer site to depot level heavy maintenance and major repairs, including 24/7 AOG service. With the highest level of technical expertise, we ensure the best quality and short, cost-efficient turnaround times.
A state-of-the-art infrastructure, as well as competent and experienced specialists, make us an extremely efficient partner.
Our core competencies in helicopter maintenance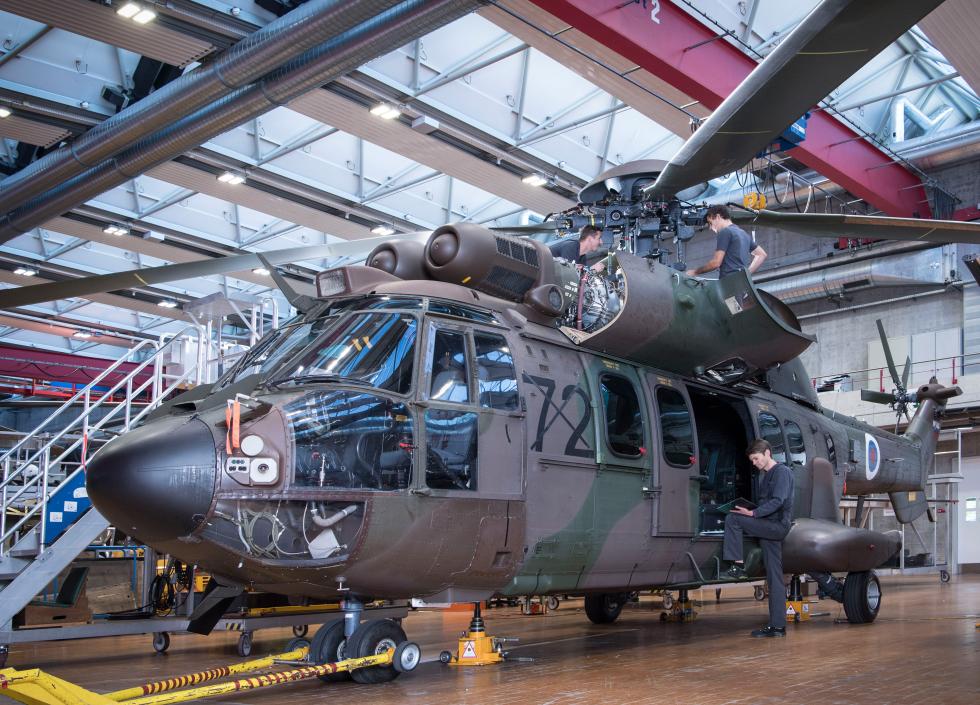 Line maintenance, troubleshooting, periodic and major inspections
We offer line maintenance and troubleshooting as well as periodic and major inspections, including blade inspection and repair.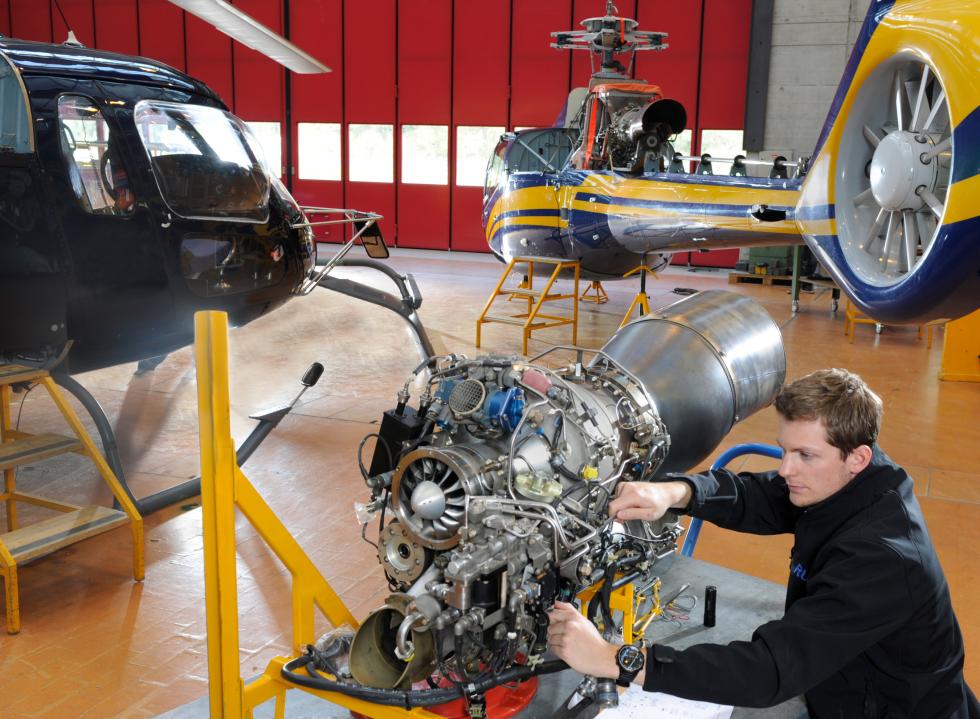 Extensive repairs and integration
We perform airframe repair and rebuilding, including painting. In addition, we carry out engine and dynamic component repair and overhaul, including all test capabilities (H215 / AS332 / AS532). We also offer the incorporation of modifications or customized modernization programs.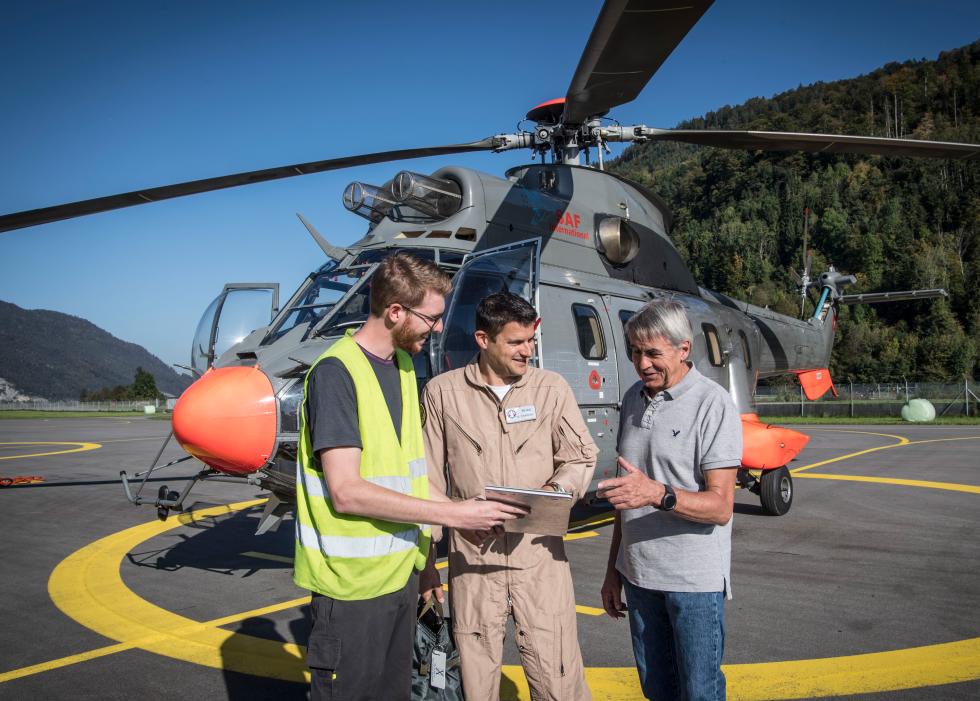 Our competent experts offer training and consulting according to specific customer needs.
Engine & Component MRO
In our inhouse MRO component shops, we adjust turnaround times to your needs and provide technical services for numerous systems. We are one of the few providers that maintain, repair and even fully overhaul dynamic components and engines.  Our MRO portfolio also includes mechanical and hydraulic components and avionics systems.
A state-of-the art infrastructure and highly qualified specialists are all available at our various base stations, enabling a high degree of flexibility and efficiency in our MRO component services.
Our core competences with the following components at a glance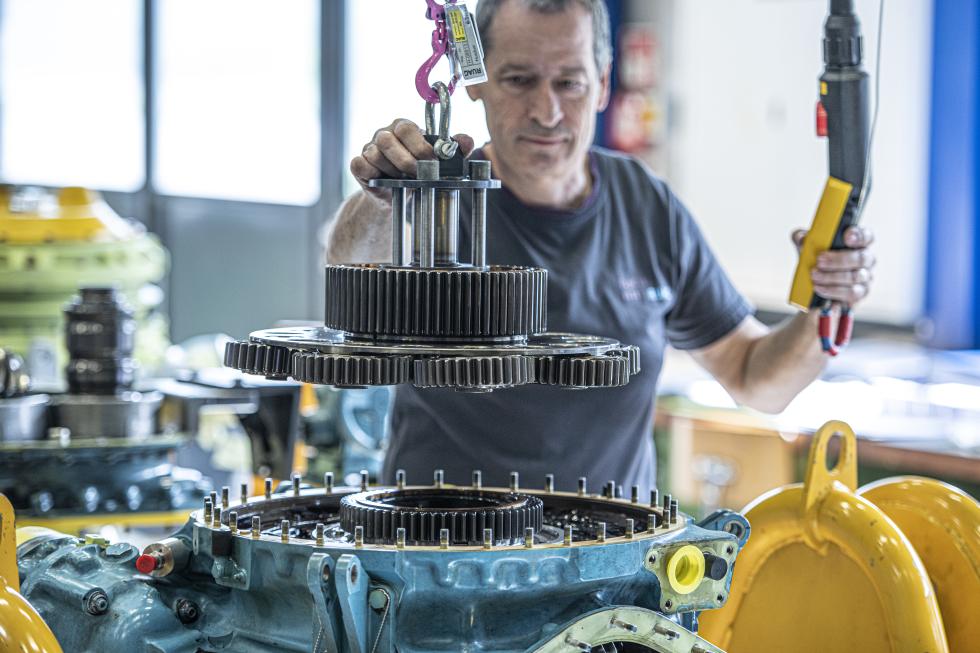 Engines, dynamic components and landing gear
With our many years of experience we perform maintenance on engines, dynamic components (incl. gearboxes) and landing gear.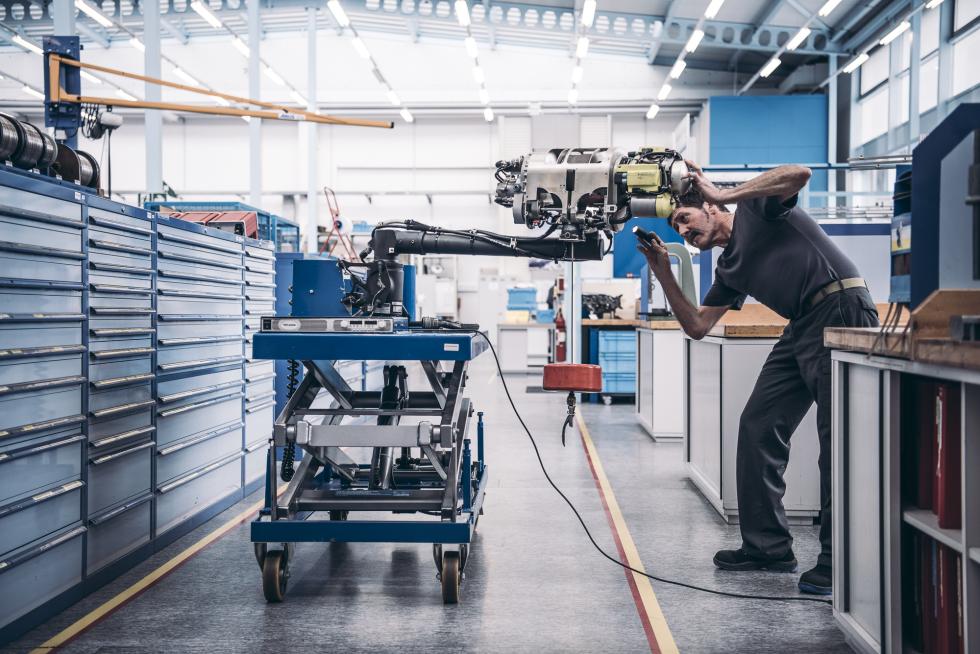 Rotor blades and rescue hoists
We carry out extensive maintenance on rotor blades and rescue hoists.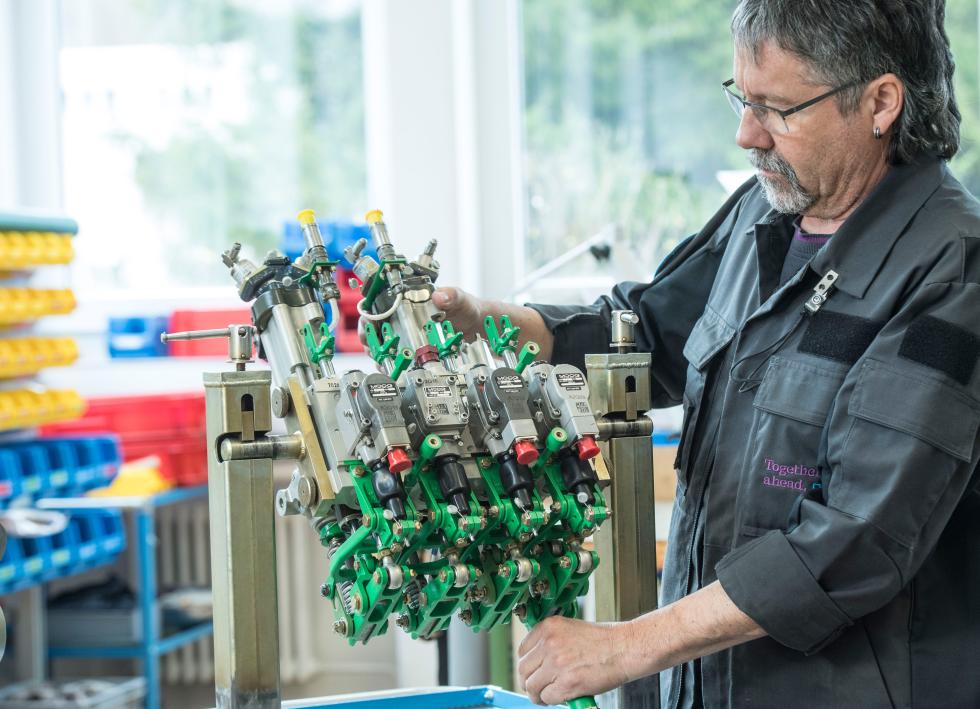 System technical maintenance work
Our range of system technical work includes the maintenance of autopilots and flight actuators, communication and navigation systems as well as radar and sensors.
System Upgrades
System competence and experience make us a reliable partner for tailor-made modification programs. We carry out small modifications as well as comprehensive cockpit and cabin upgrades.
We also equip helicopters for various special missions - for example, using a searchlight combined with an Electro-Optical / Infrared System for Search and Rescue.
We also develop our own products such as our self-protection solutions.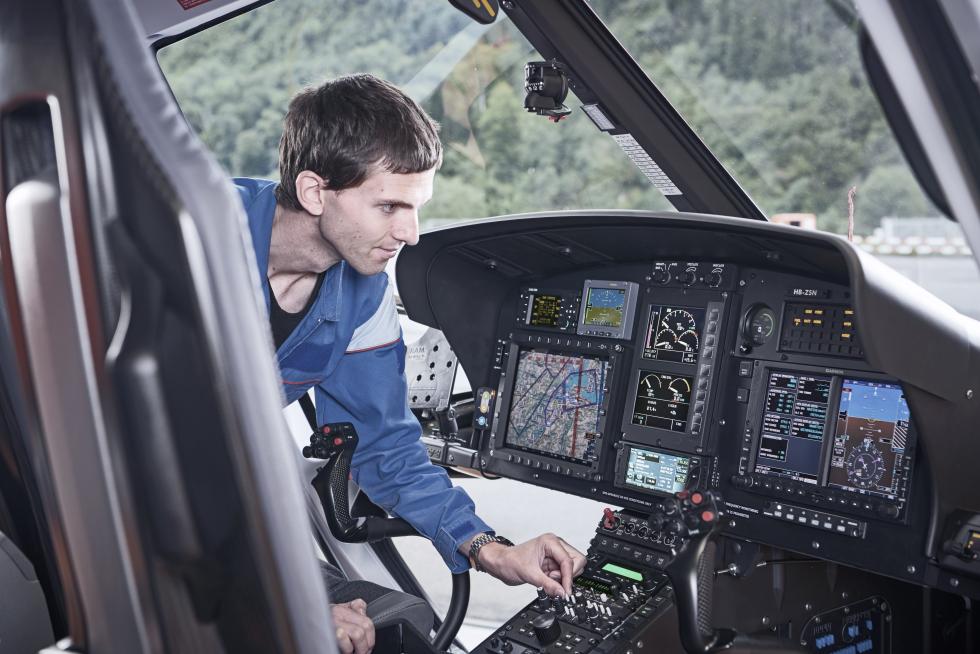 Our extensive expertise is reflected in the successful completion of various upgrade programs for the Swiss Air Force and other international civil, government and military operators.
RUAG is an EASA-approved Design- und Production Organization (DOA und POA according to EASA Part 21J/21G).
Painting
A well-designed and well-maintained exterior makes a solid first impression. The skilled employees in our paint shop work to the highest quality standards and pay attention to the smallest details. We guide you from the planning stage through to completion.
Our skilled advisors adhere to the highest standards of quality – down to the smallest details. We offer first-class value in every aspect of painting. 
Our services include complete painting or of specific parts after repairs as well as component painting. We carry out the finishing in accordance with your design wishes and polishing, including paint preparation and sealing, as well as window pane polishing.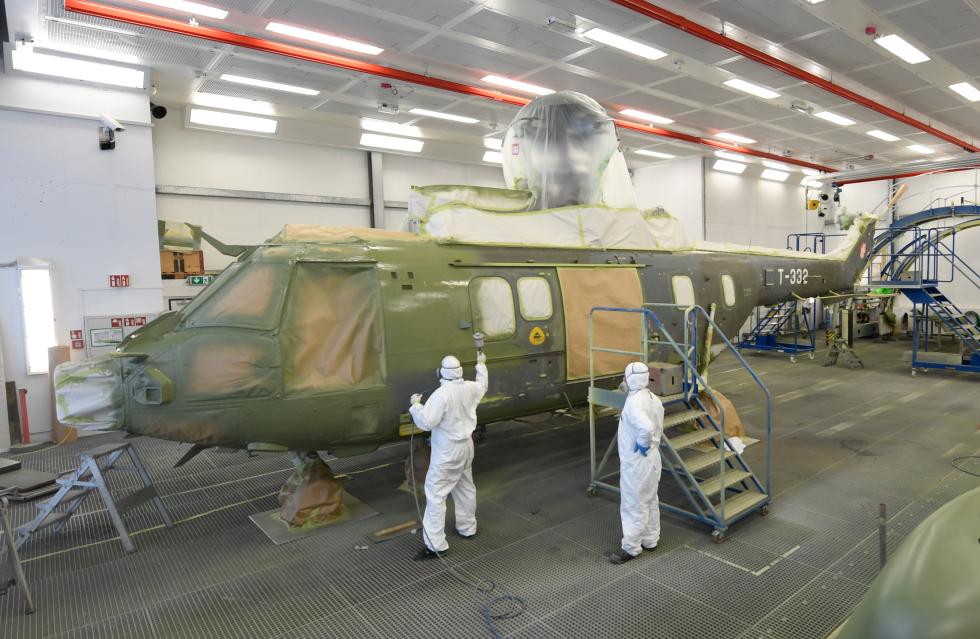 Flight Test & Training
Our experts and pilots carry out flight tests after maintenance work to comprehensively check your helicopter for performance and capabilities. Furthermore, we offer our customers training for maintenance check flights to train and advise them accordingly.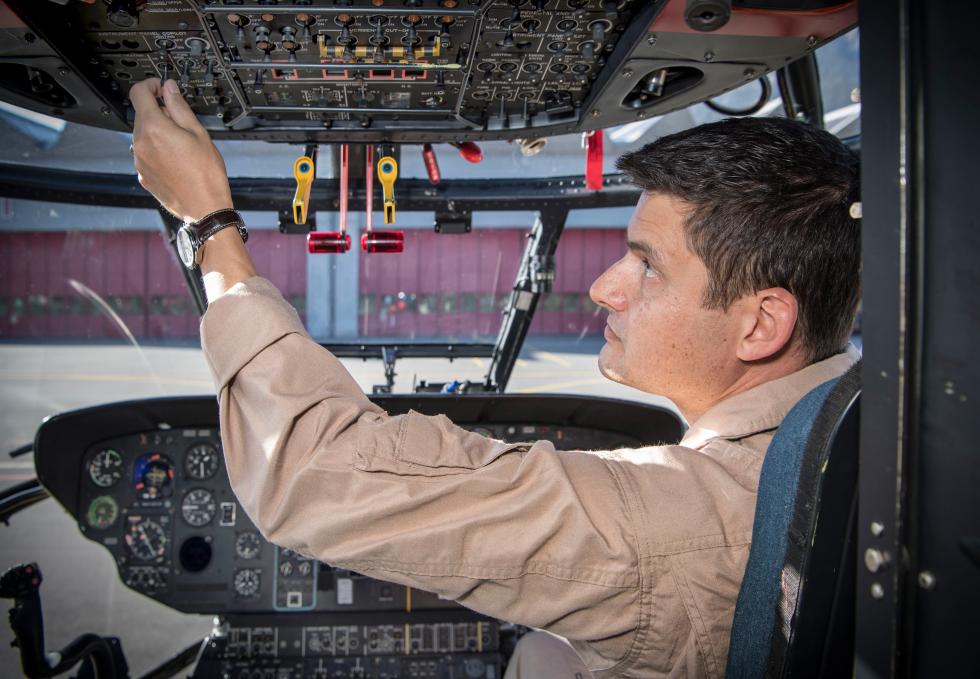 Flight Test Pilot Services
RUAG's flight test personnel verify modified aircraft and configurations, system upgrades and maintenance. This ensures that the performance and capabilities of the aircraft meet the requirements specified by the airworthiness authorities.
We are an EASA Part 21J Design Organization. With our own flight test organization, we provide the necessary rated, qualified and experienced personnel for identifying and meeting all specifications.
Maintenance Check Flights (MCFs)
Our MCF training portfolio includes theory training, suitable for helicopter pilots who carry out MCFs after maintenance work and technicians who are confronted with MCFs in their work. Our flight test personnel also performs trainings with simulator, which we recommend as initial training or as a supplement to RUAG MCF theory training. Our customers may also complete their training with their own helicopter, supported by our test pilots. In addition, we support you  in creating procedure manuals and checklists and we offer advice on safety briefings and risk assessments.
Support & Consulting
Thanks to many years of expertise, highly motivated employees, state-of-the-art infrastructure and an outstanding network both inside and outside of RUAG, our customers can benefit from professional support and advice in various areas. Our range of services is close to unlimited.
Our competences include:
Continued Airworthiness Management (CAM) Sub-Contracting
Project engineering and consulting
Pre-buy inspection
Support with the import / export of helicopters and helicopter storage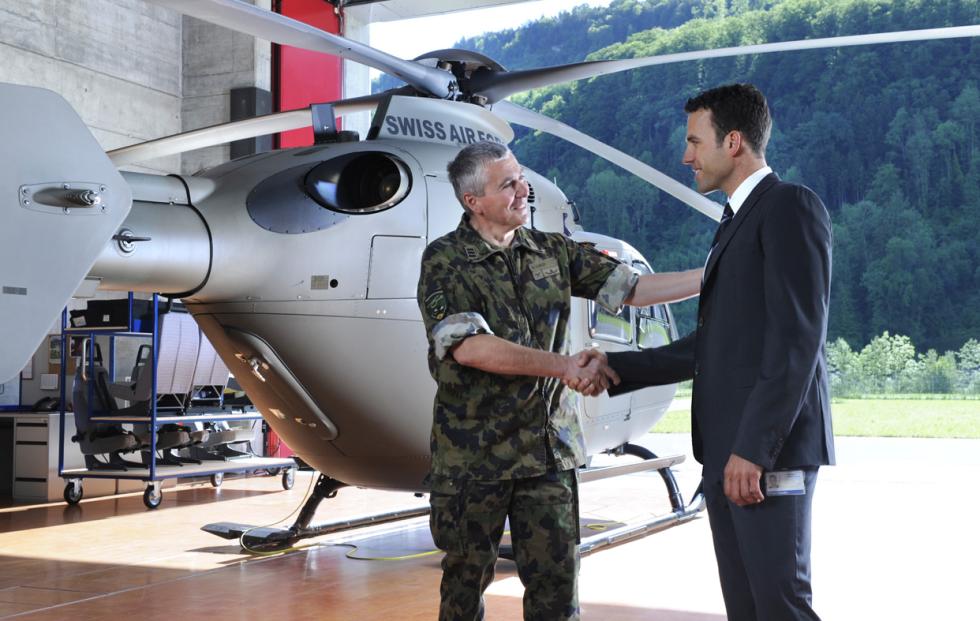 Certificates and Quality Ratings
Our services are certified by the following quality ratings:
EASA & FAA Part 145*
EASA Part 21J/G
ISO 9001
AQAP 2110
*Also authorized by the Canadian- and Cayman Island aviation authorities.