Mobile Medical Container Systems
Humanitarian emergencies and hygiene problems can occur anytime and anywhere. Medical aid as well as the fight against hygiene problems must be provided quickly and effectively.

RUAG develops and manufactures mobile medical container systems to ensure medical care in emergencies. They can be used in a variety of ways and under any conditions, including disinfection, sterilization as rapidly deployable emergency care centers.
Disinfection Container System
Humanitarian aid needs to be rapid and effective. RUAG's mobile disinfection unit – developed on behalf of armasuisse for the Swiss Armed Forces – ensures hygiene standards. The disinfection system combats hygiene problems and prevents the transmission of infectious diseases. Medical supplies are thermally disinfected. This prevents the transmission of infectious diseases and eliminates viruses, bacteria, parasites and possible fungi.
The disinfection system is suitable for humanitarian aid, asylum and refugee centers, old-age and nursing homes, hospitals and barracks. It can be used as military infrastructure, for peacekeeping missions as well as for disaster relief operations.
Autonomous deployment system consisting of three containers (disinfection container, logistics and accessories container)
Modular and adaptable to different tasks (cleaning of mattresses, pillows, clothing, bed frames, wheelchairs, etc.)
Disinfection chamber with a capacity of 3.2 m3
Disinfects up to 300 mattresses in 24 hours
Tested in continuous operation under the toughest conditions
Meets civil standards for thermal disinfection as well as for non-invasive and non-critical reusable medical devices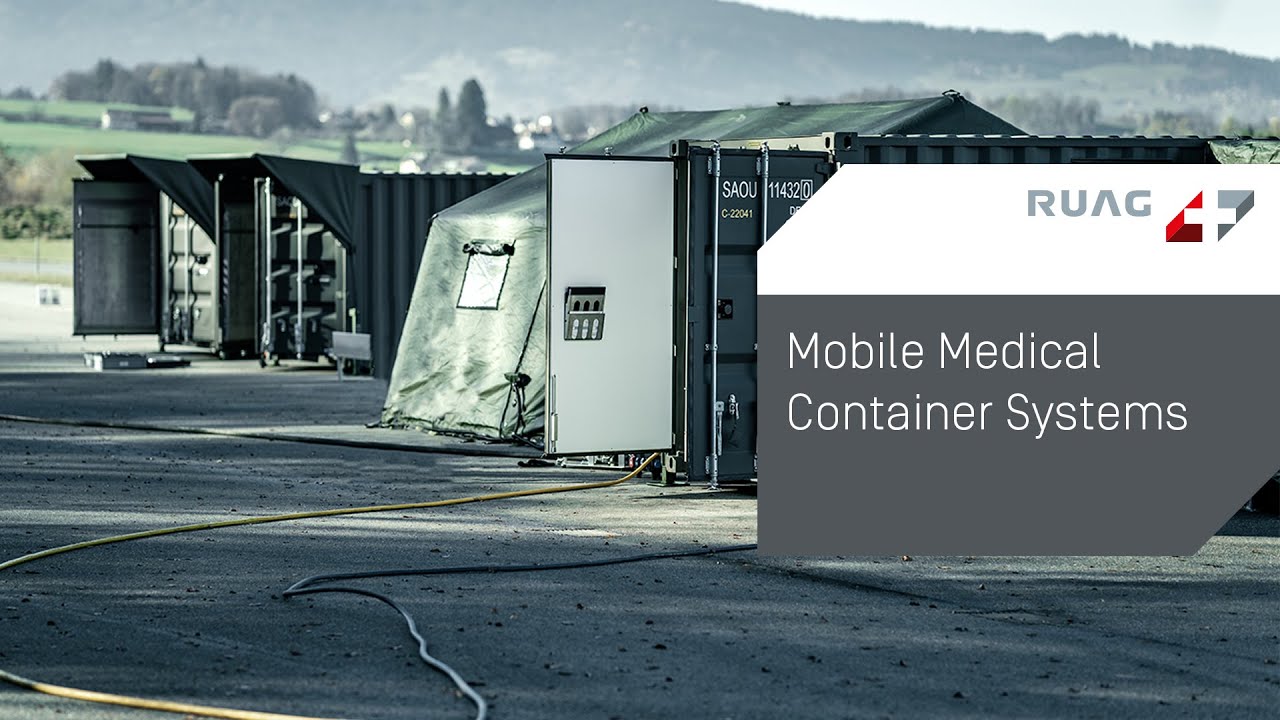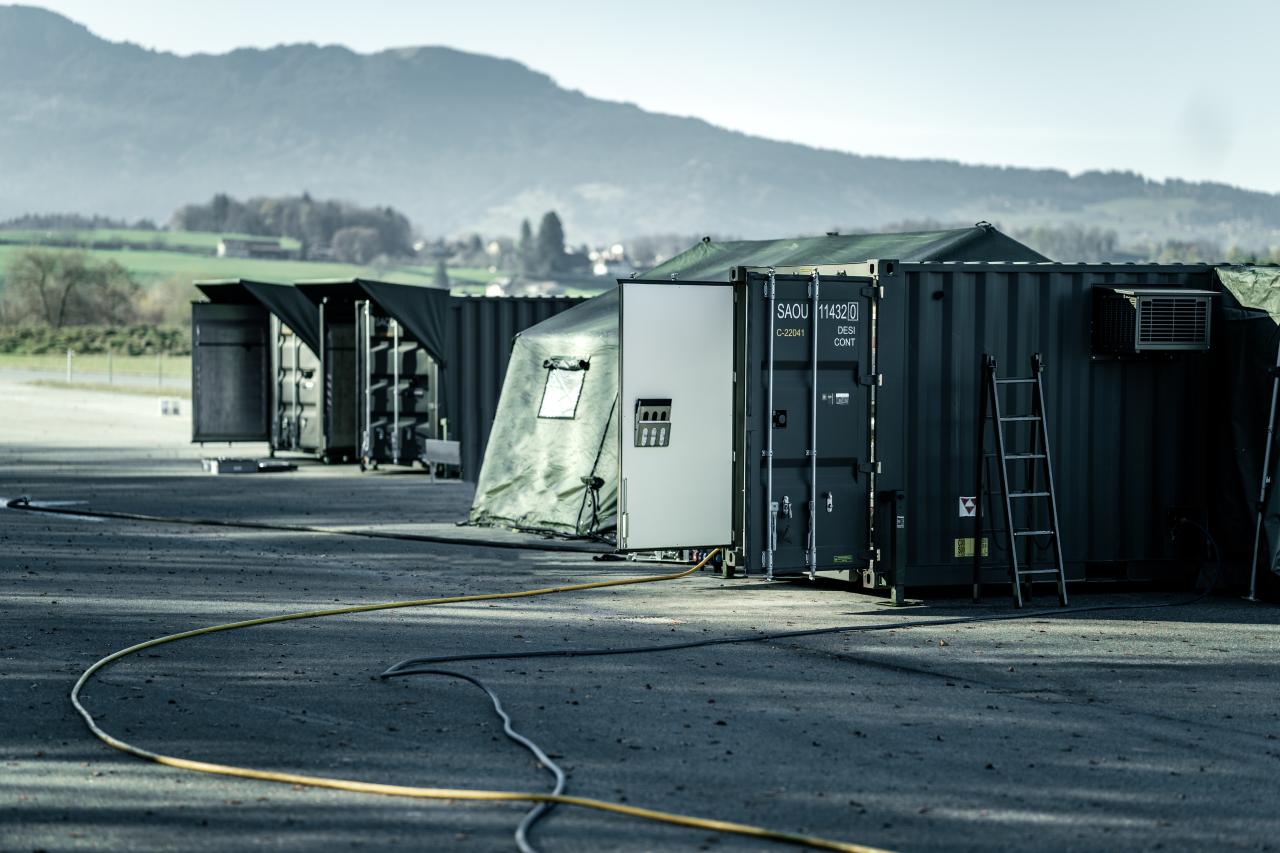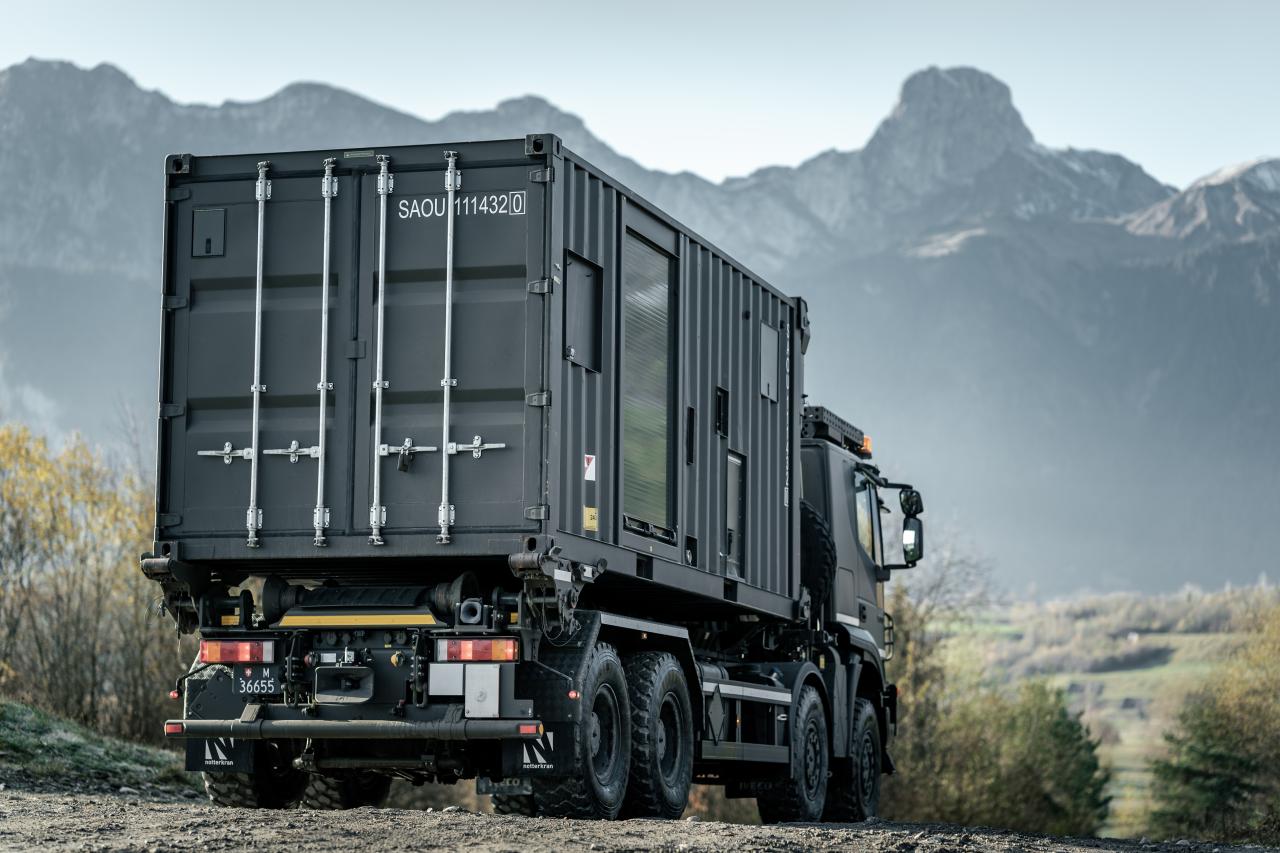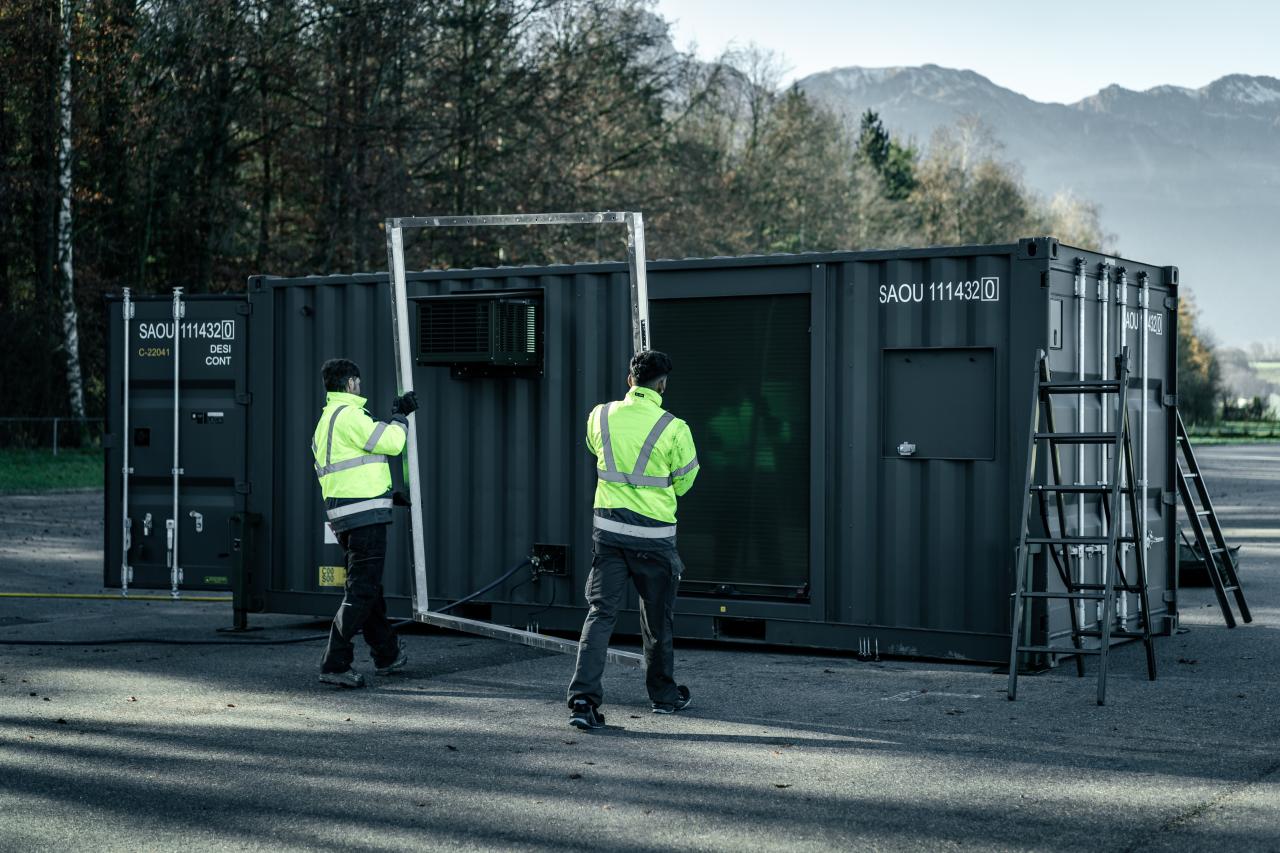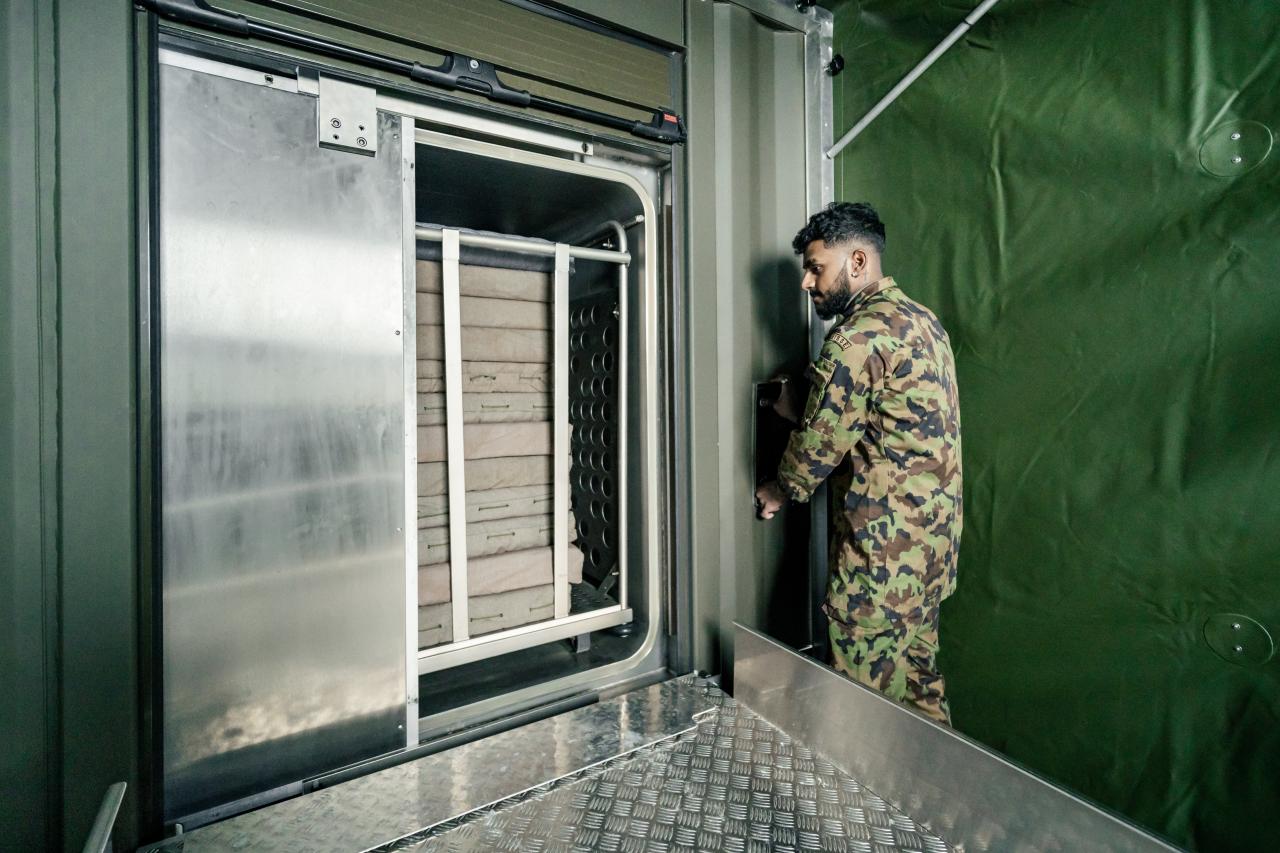 Sterilization Container System
RUAG's mobile sterilization system – developed on behalf of armasuisse for the Swiss Armed Forces – ensures the sterility of supplies to medical facilities. Medical instruments are pre-washed, chemically cleaned and packaged in a controlled zone. Viable microorganisms (e.g. bacteria, viruses, fungi and spores as well as prions) are sterilized at 134 °C in accordance with SN EN 556-1, so that the sterilized and packaged instruments can be stored without difficulty.
Provides on-site support for medical care
Autonomous operating system consisting of four containers
Function-based division of zones (washing/cleaning zone, packing zone, sterilization zone, storage/dispensing zone and dressing/technical zone) with separate ventilation systems
Air filtration meeting medical standards
Integrated supply systems (water treatment, compressed air, air conditioning, electricity)
All cleaning and sterilization devices are integrated into the container
Covers the throughput volume of a hospital with 150 beds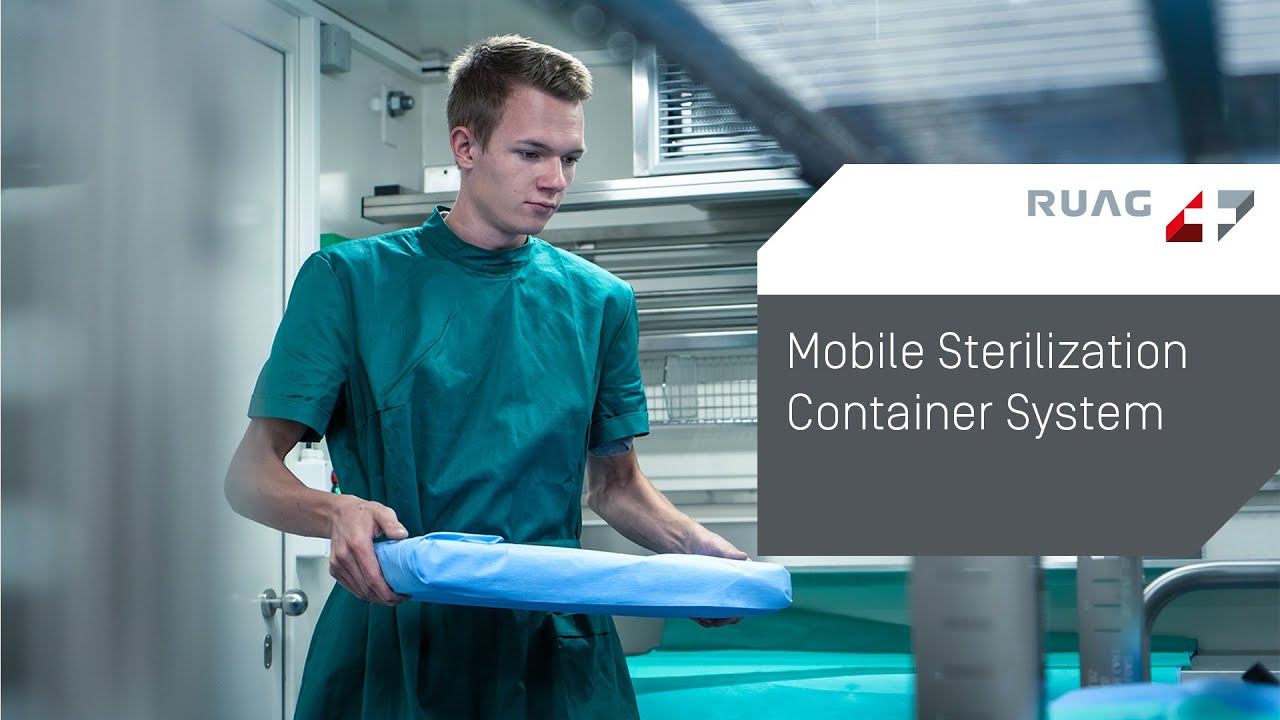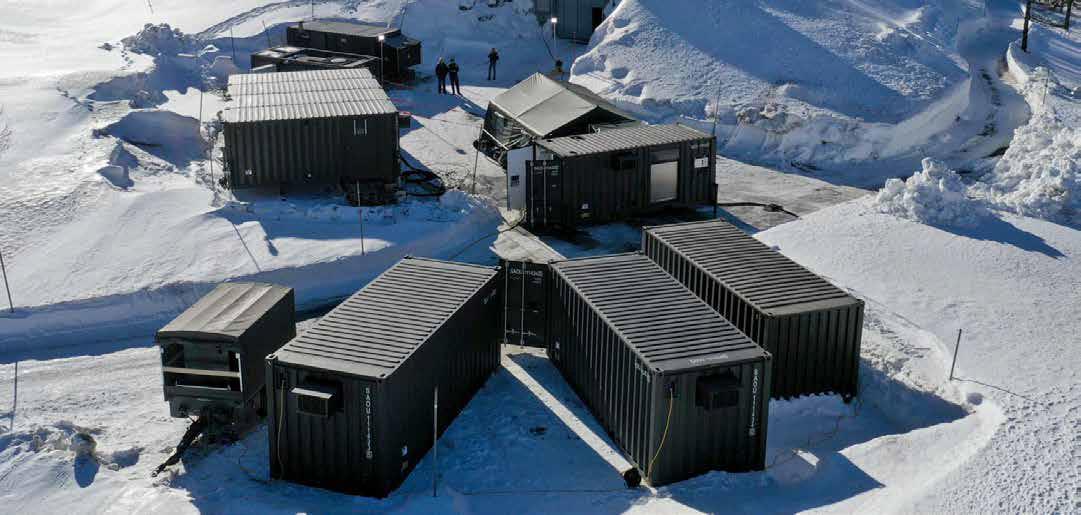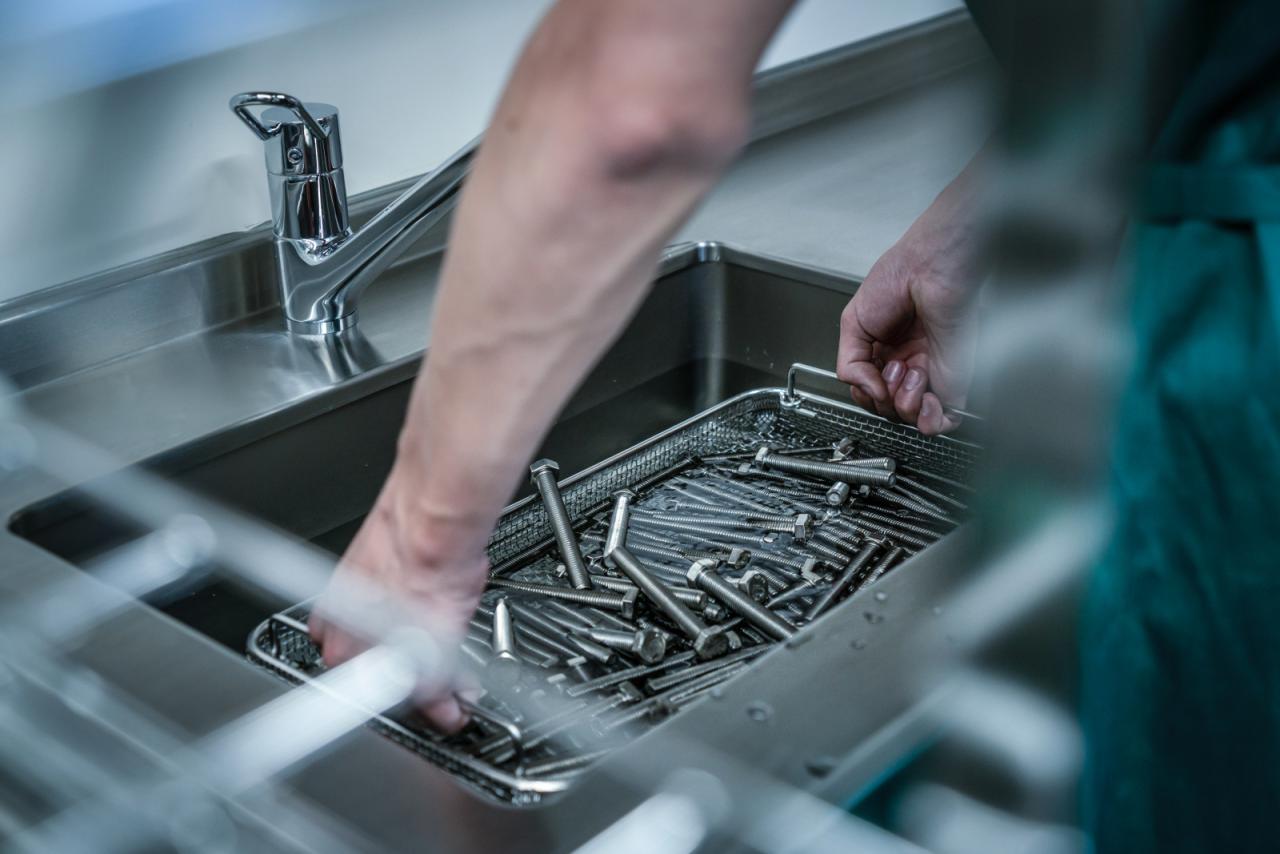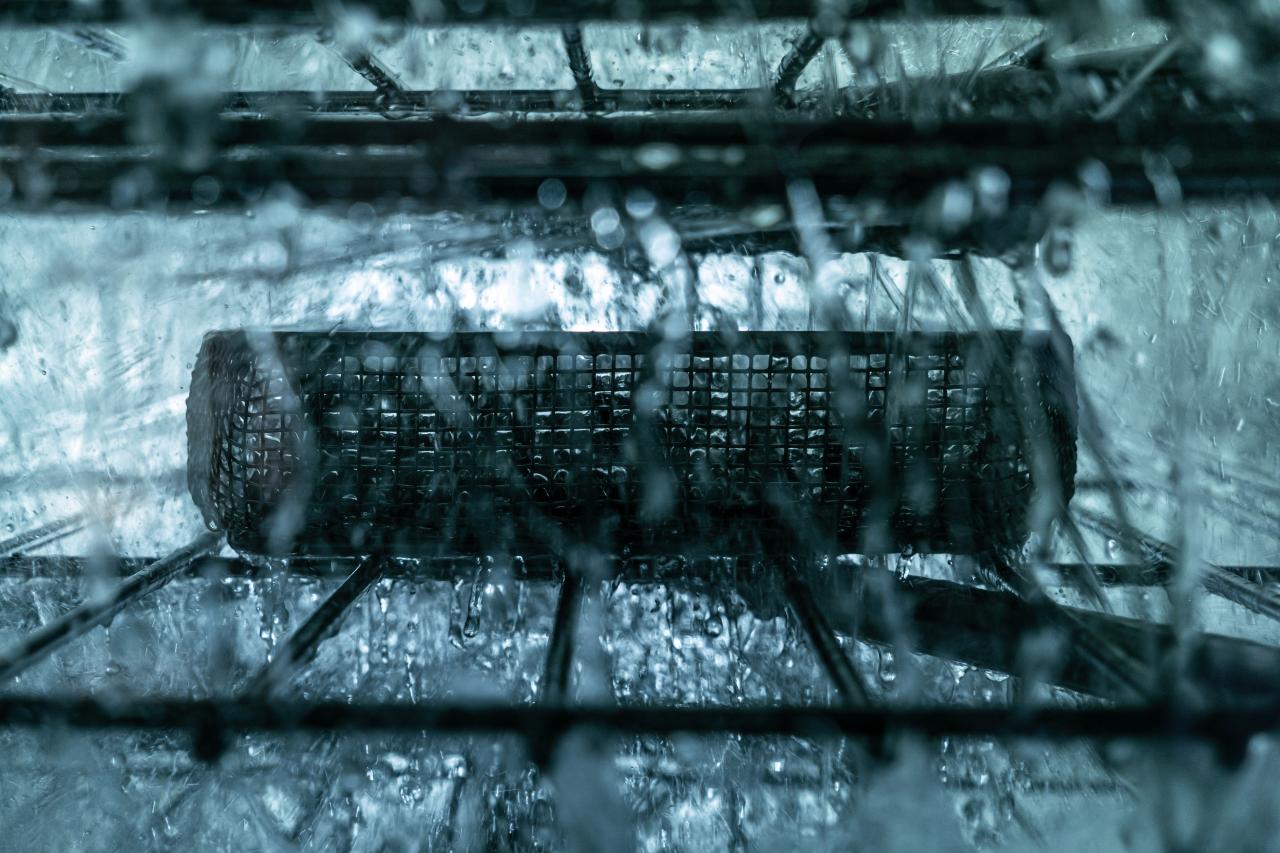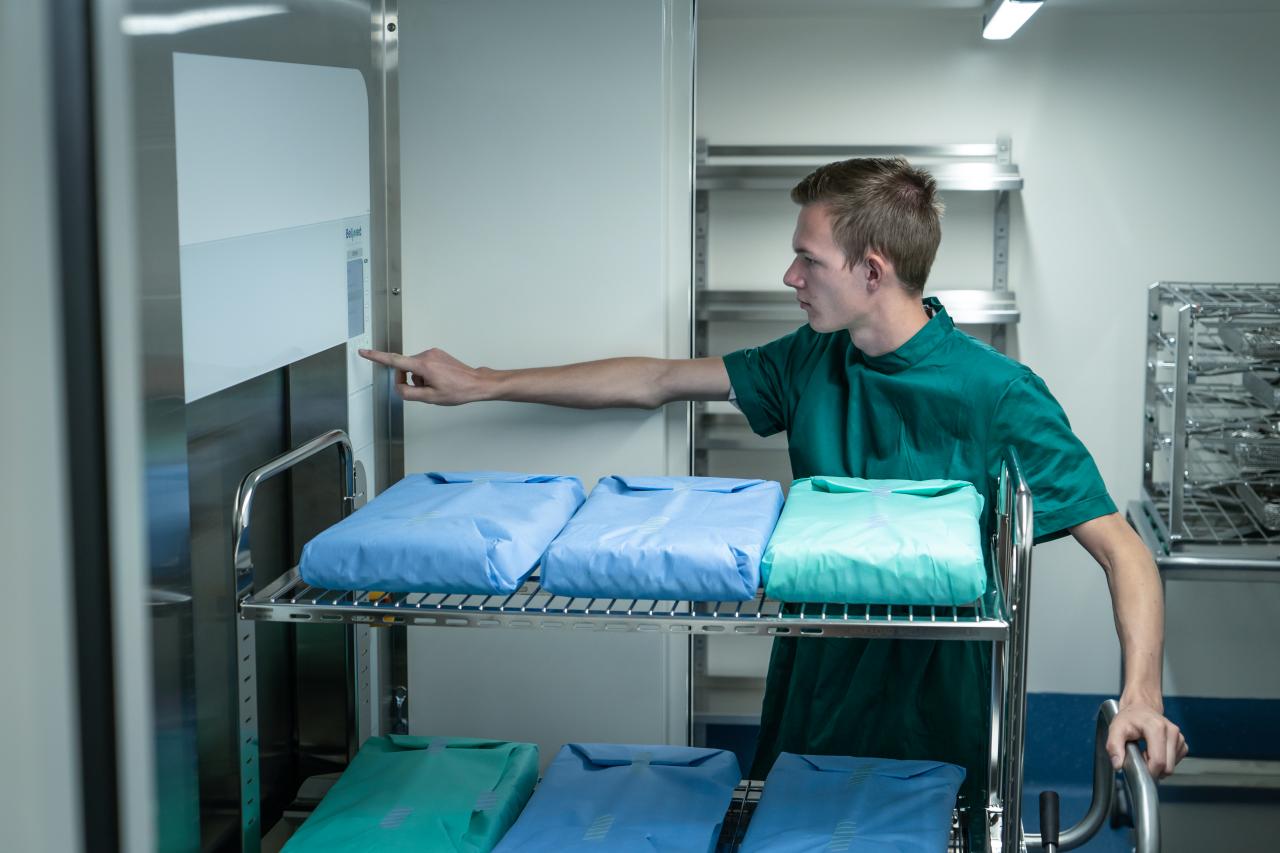 Mobile Field Hospitals
With a combination of standard, expandable or foldable ISO containers, our mobile medical facilities make it possible to provide comprehensive civilian and military care across the globe. Thanks to the energy and water supply included in the system, the field hospitals are independent of any infrastructure available at the place of deployment. Our solution is based on cooperation with Swiss hospital planning companies, which contribute their experience in the realization of hospitals, radiology facilities and joint practice projects worldwide.
A complete solution for the development, construction, commissioning, training and operation of mobile hospital facilities
Rapid and independent humanitarian aid
Complete field hospital facility established within shortest time
Integrated cooling and heating systems
Autonomous energy and water supply