Highest levels of performance and intuitive handling with the COBRA mortar system
The highly advanced 120 mm COBRA mortar system from RUAG delivers a convincing performance with maximum firepower and intuitive operation. It is suitable for integration into highly mobile platforms and offers the best balance between firepower and flexibility. The ability to operate these weapon systems quickly and easily when exposed to any conditions can make the difference in combat situations.
The COBRA mortar system sets a new standard. The shoot & scoot concept with semi-automated loading enables rapid mission success and ensures reliable protection against enemy fire due to less exposure during loading.
An overview of the advantages of the mortar system
Optimal firing performance
High directional accuracy thanks to an electrically controlled drive guarantees the highest possible precision when firing. The semi-automatic loading system enables a high firing cadence – even in extreme weather conditions. This relieves and protects the crew during continuous firing. The mortar system is ready to fire in 30 seconds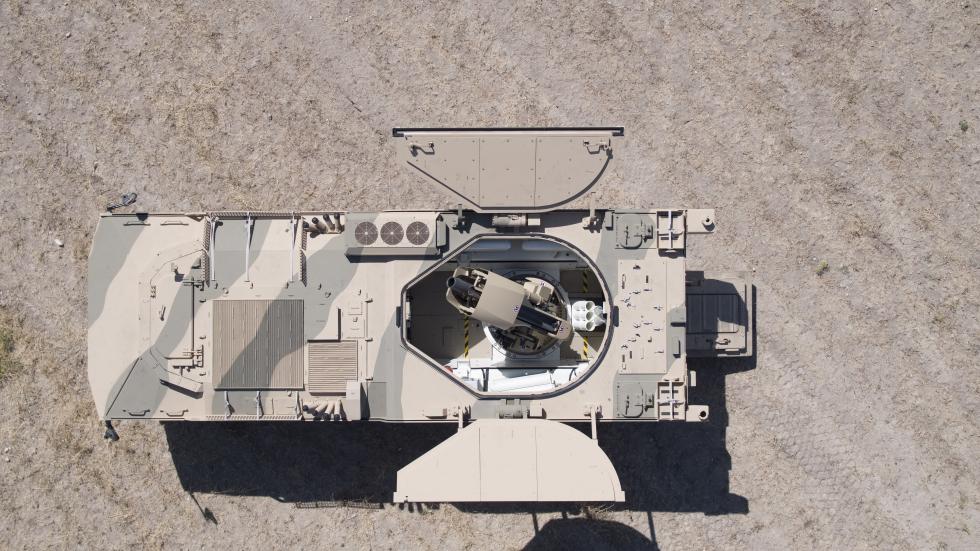 Efficient recoil damping allows for easy integration into various vehicle types. Thanks to its compact design, COBRA is also suitable for vehicles with limited space (V-shape hull). The system provides interfaces for a wide range of command and control and communication systems and can be used as a stand-alone solution or as part of a platoon/battery. This makes the COBRA mortar system a flexible artillery system that meets the strategic requirements of modern armed forces.
Operating the mortar system is intuitive, fast and precise. The control system provides protection against operating errors (e.g. double loading) night and day and in extreme weather conditions. COBRA offers maximum reliability, operational safety and availability thanks to Swiss quality. Flexible operating configuration is possible depending on customer requirements.
Outstanding firepower
The mortar system is ideally suited for scoot & shoot missions: immediate removal from the site after firing prevents early detection by the enemy and thus increases safety for the crew. The automated alignment system ensures maximum precision when firing the 120 mm ammunition. The integrated ballistics computer, coupled with a fire control system, guarantees that the right amount of firepower is used at the right time and right place. This allows the mortar system to be used flexibly for different missions. The system allows precise navigation even without a GPS signal.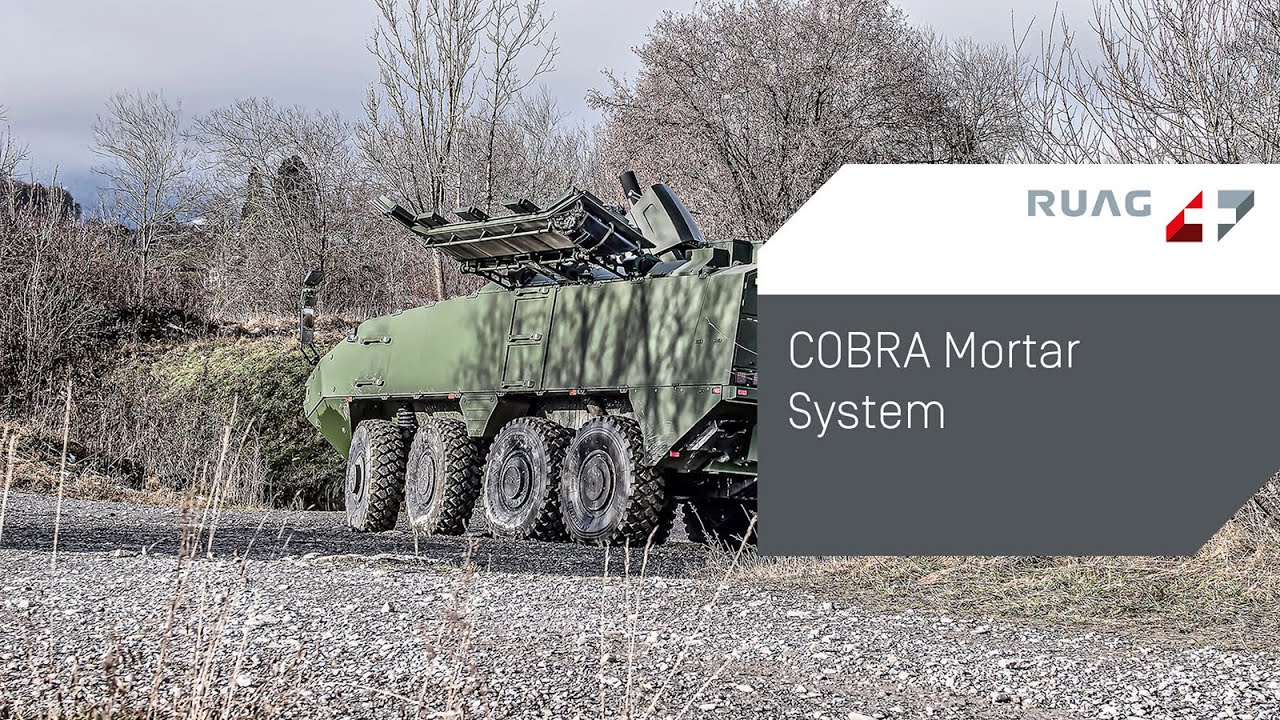 Further advantages of RUAG's COBRA mortar system