Print media
Overview of basic raster
In order to guarantee the uniformity of the design and to make it easier to create print media, a basic raster was developed for each of the common formats. While the baseline grid and column widths are the same in all formats, the number of raster columns varies.
 DIN long 6 columns
 DIN A5 9 columns
 DIN A412 columns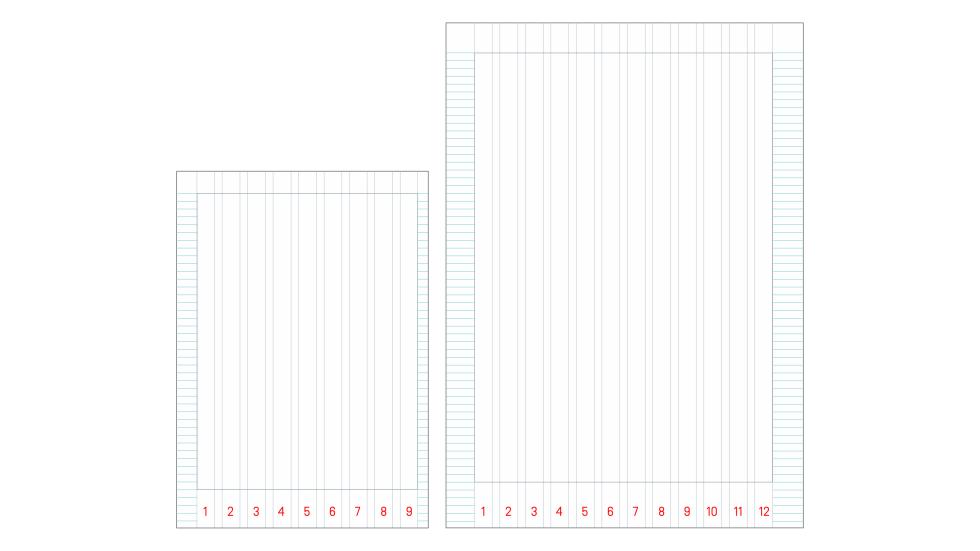 Application on title/back page (A4 example)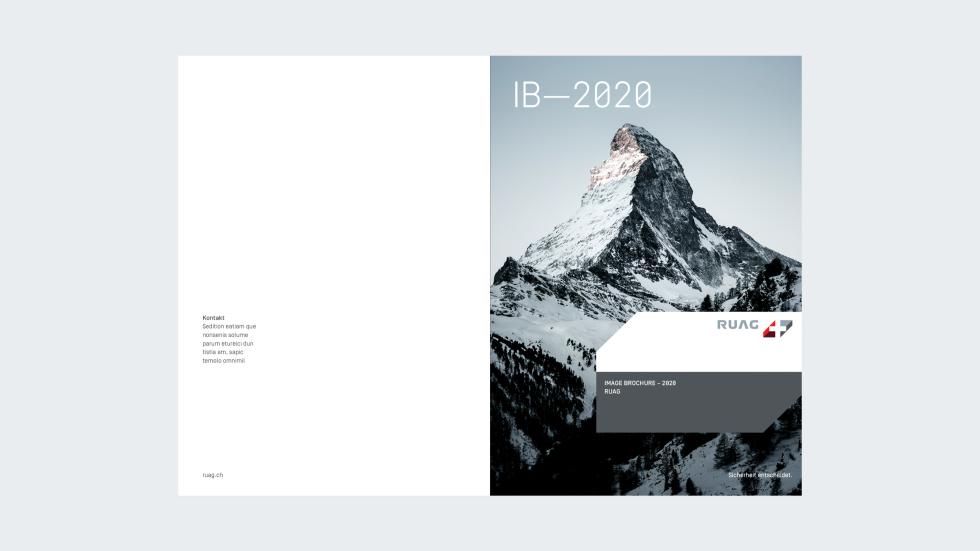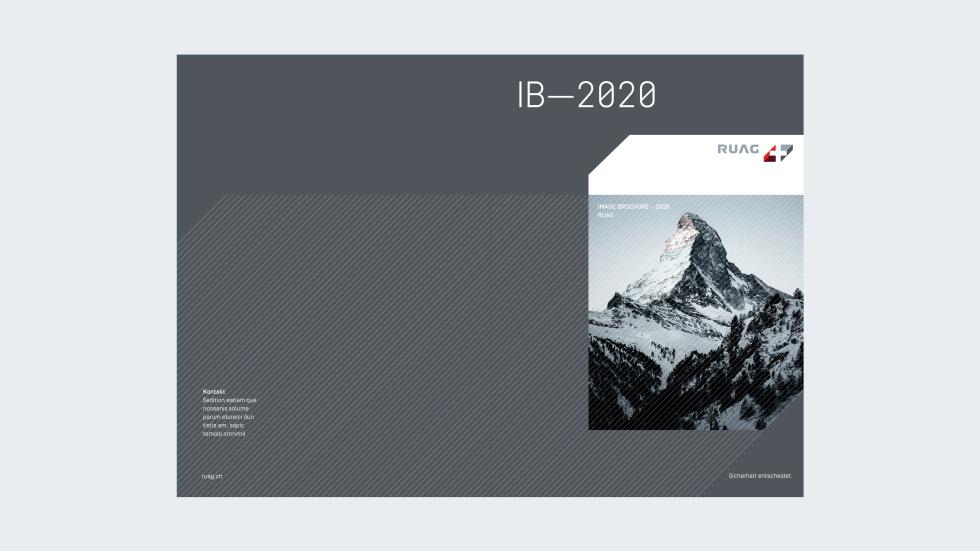 Application on inside pages (A4 example)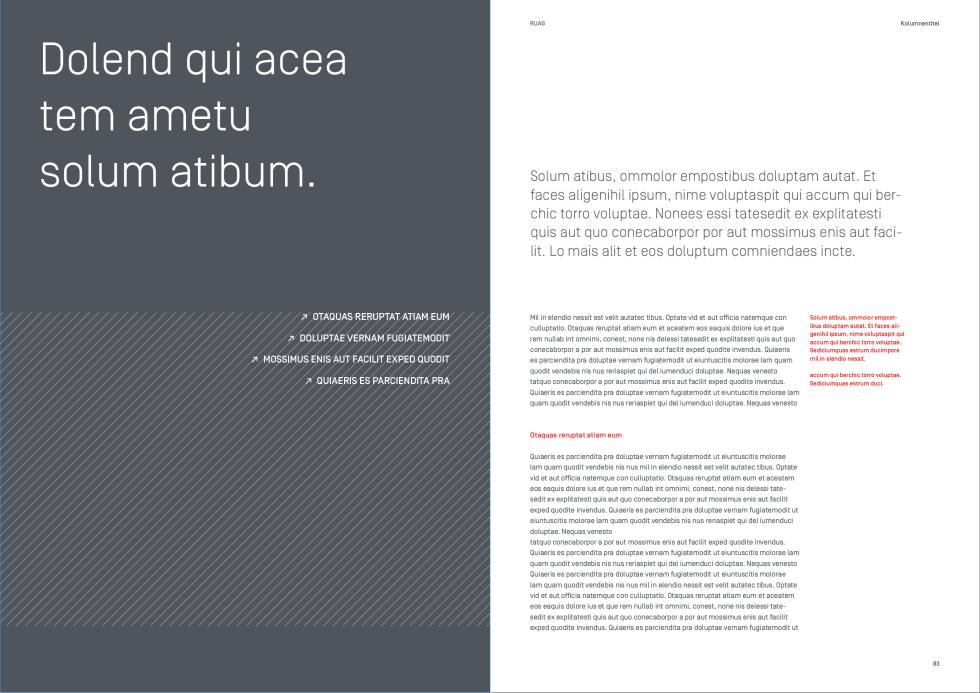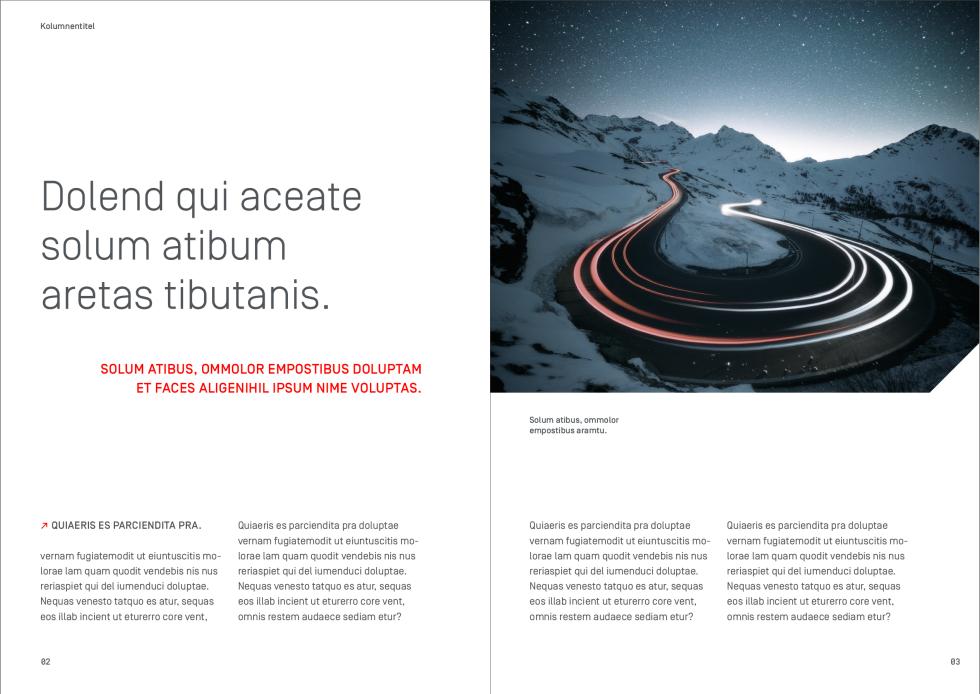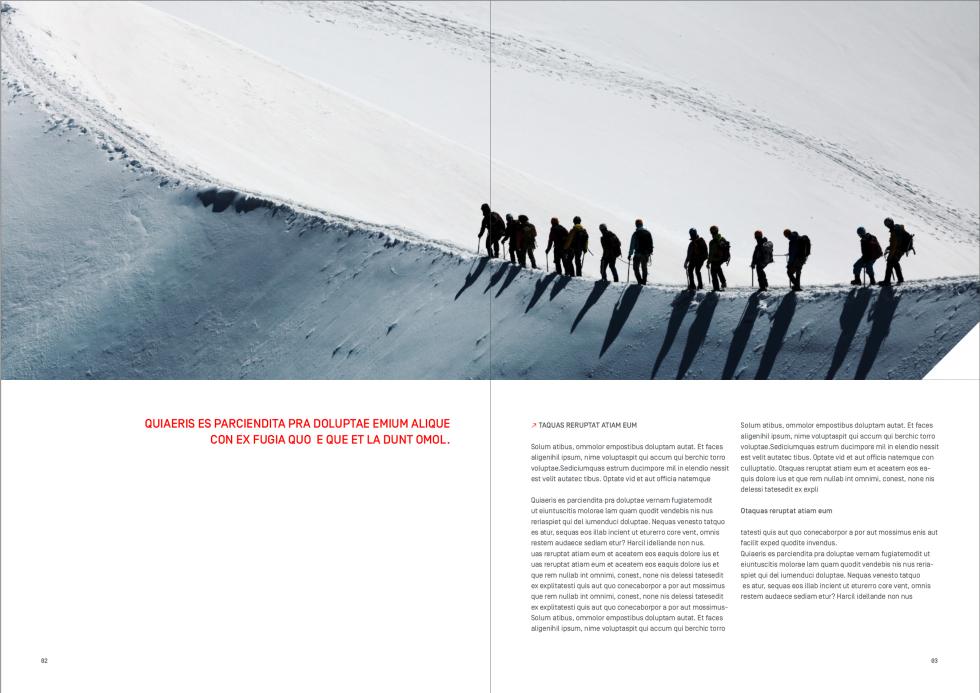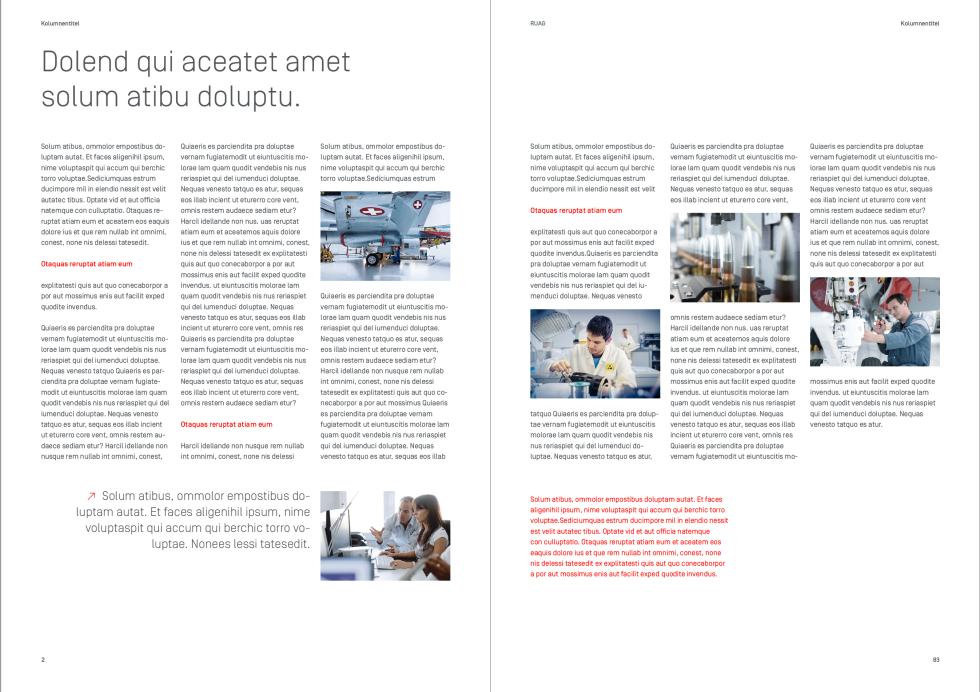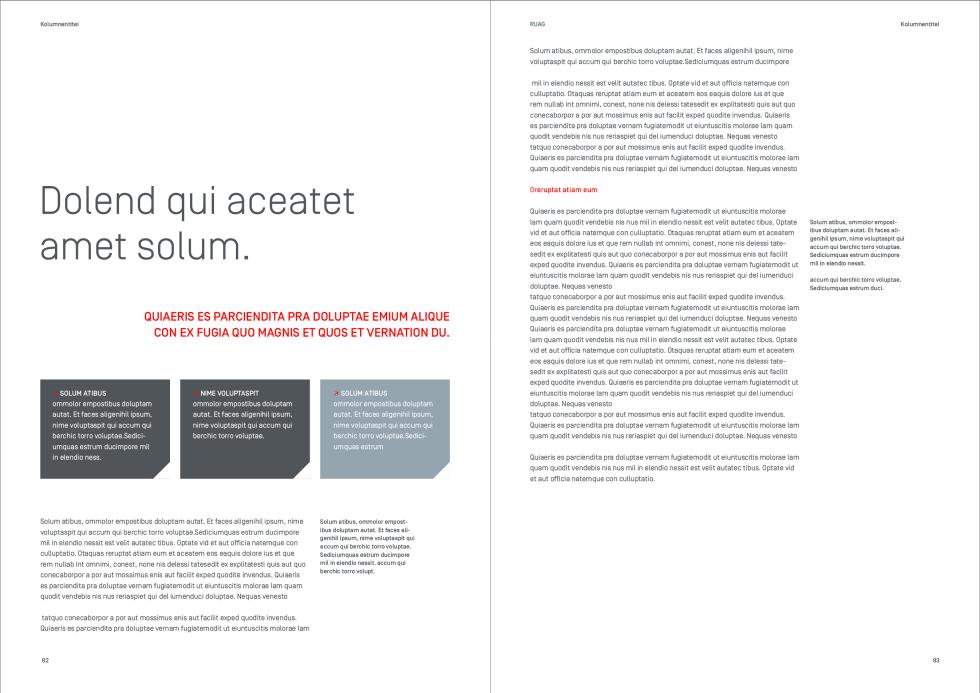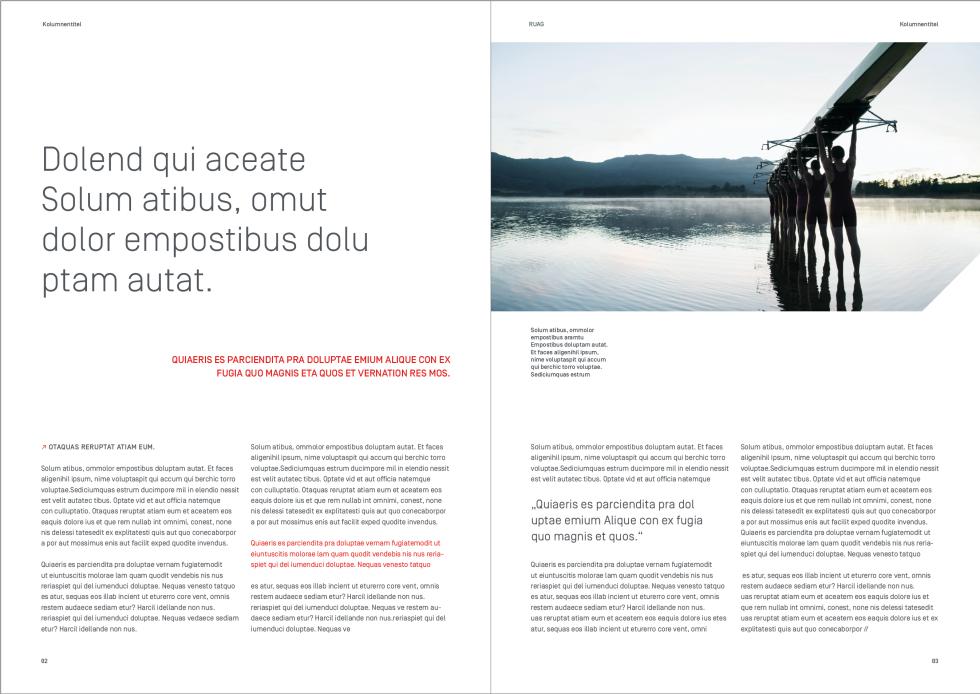 Download print media
Here you will find more in-depth information.