OUR BRAND LOGO AND SLOGAN
The brand logo visualises our brand alignment. It is comprised of a word mark and a figurative mark – the word mark acts as the clear sender. Through the independent way it is written, it embodies recognition and our technological aspirations.
The slogan "For sovereign security." creates a content-related bracket for our field of activity. As the Swiss Army's technology partner, we are an integral and forward-looking component of Swiss security.

Our figurative mark – "stable agility"
The figurative mark is based on the Swiss cross. Along with the Swiss red, it clearly communicates our origin. The second grey colour visualises our technological orientation.
The logo's block-like composition represents stability. The horizontal axis as well as the axis at a 45 degree angle represent agility, progress, dynamism and the constant striving for innovative solutions.

Logo – versions
The word and figurative marks
The RUAG logo consists of a word mark and a figurative mark. Both elements form the logo's standard versions.
Figurative mark
In contrast to the word mark, the figurative mark can be used separately in individual cases.
Logo files
In order to make the design of RUAG media easier, and in order to minimise error sources during production, there is digital, printable RUAG logo data available.
Logo formats and colour spaces
Because specific media have different requirements for file formats and colour ranges, the digital logo data are made in the most common colour spaces and formats:
4c, Pantone: Offset print
RGB [3c] digital media
Grey, 1c: media produced with one colour
1c (black or negative): Exception for moving images
or give-aways
With the exception of the fully scalable vector data, the logos are also available as pixel data in the corresponding quality.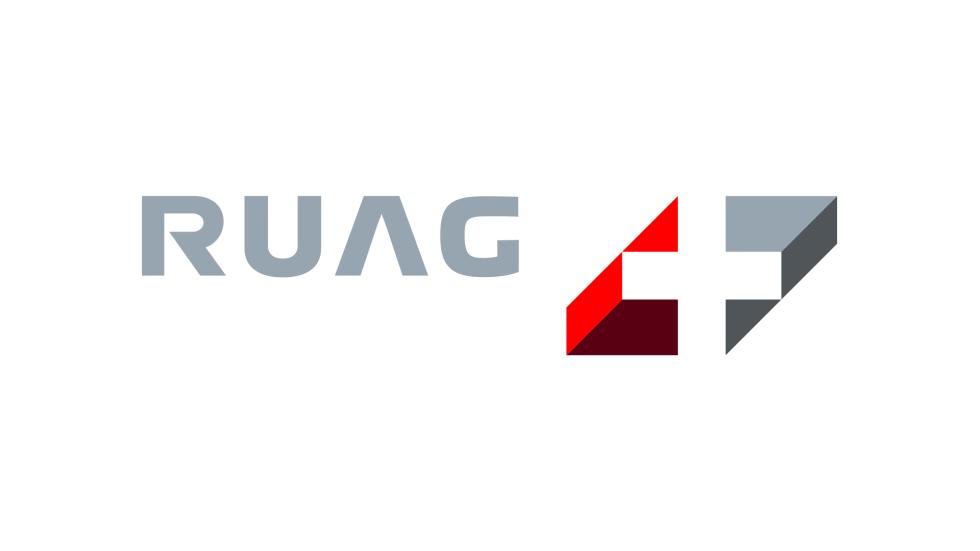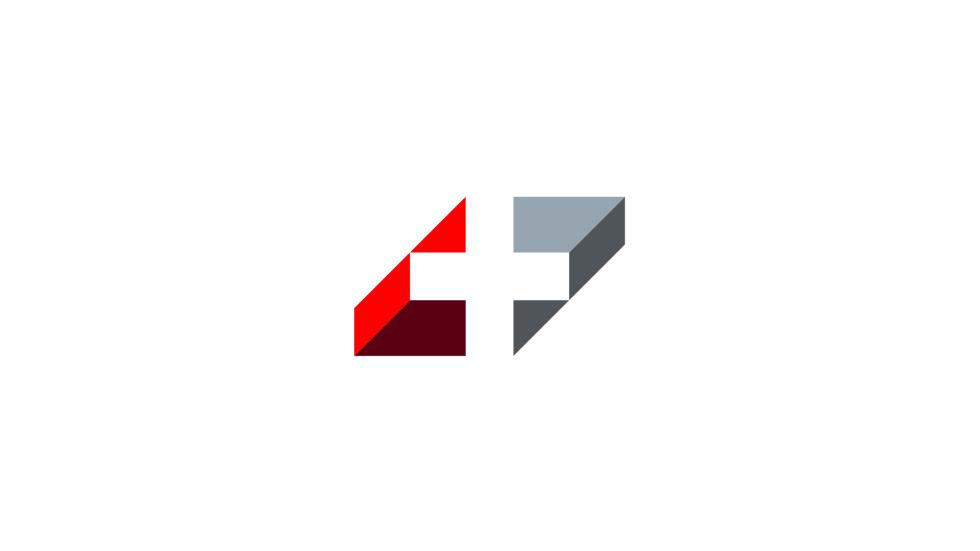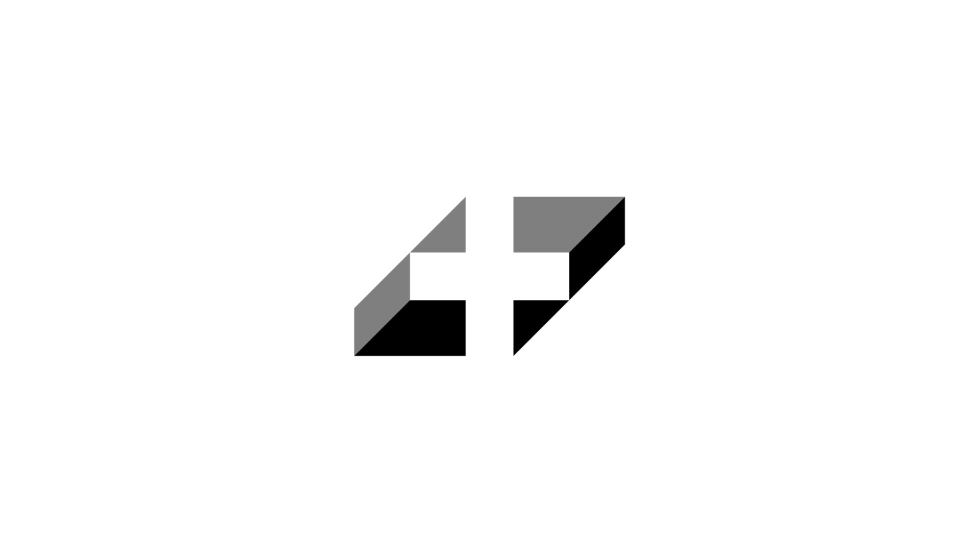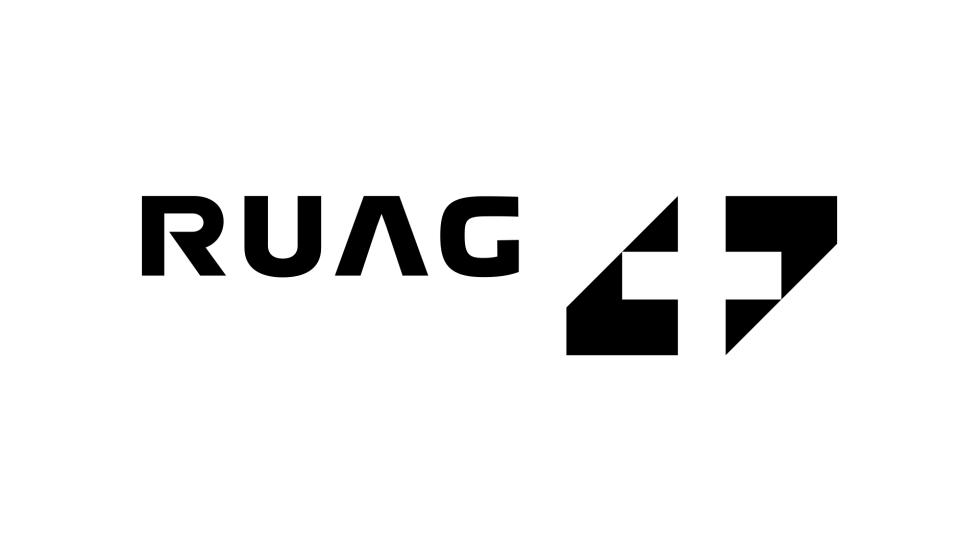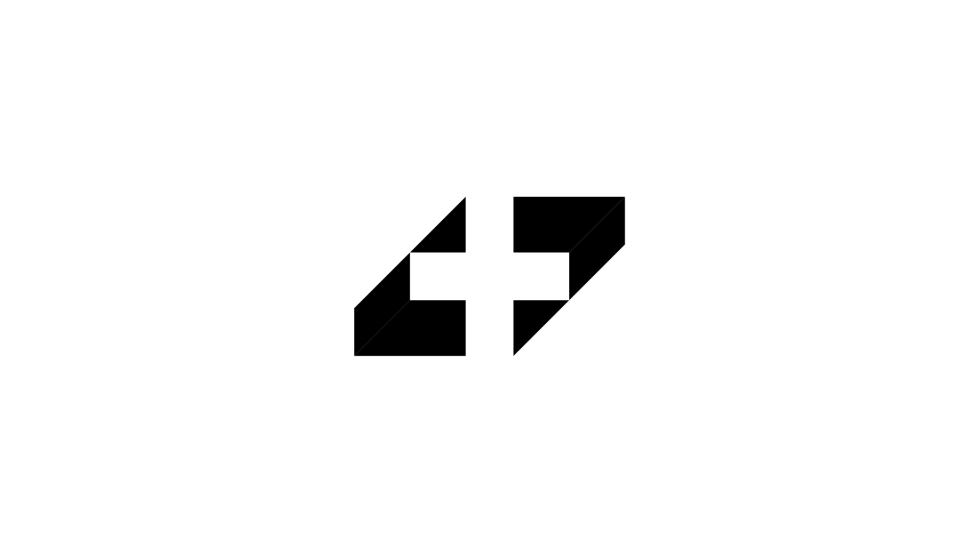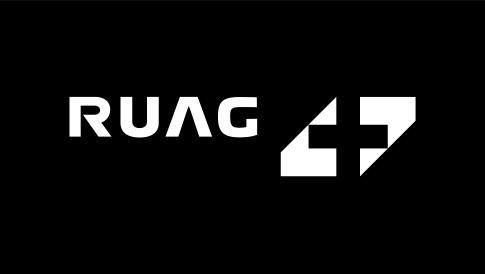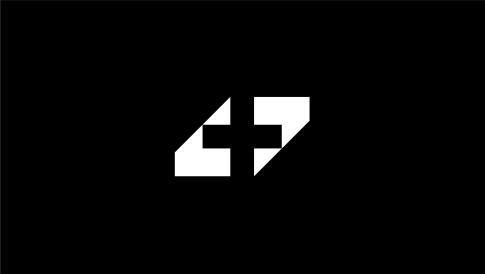 Slogan
The slogan is placed aligned to the right under the logo, and its location on the vertical axis varies. It is not immediately beneath the logo. Rather, it has a defined distance from it.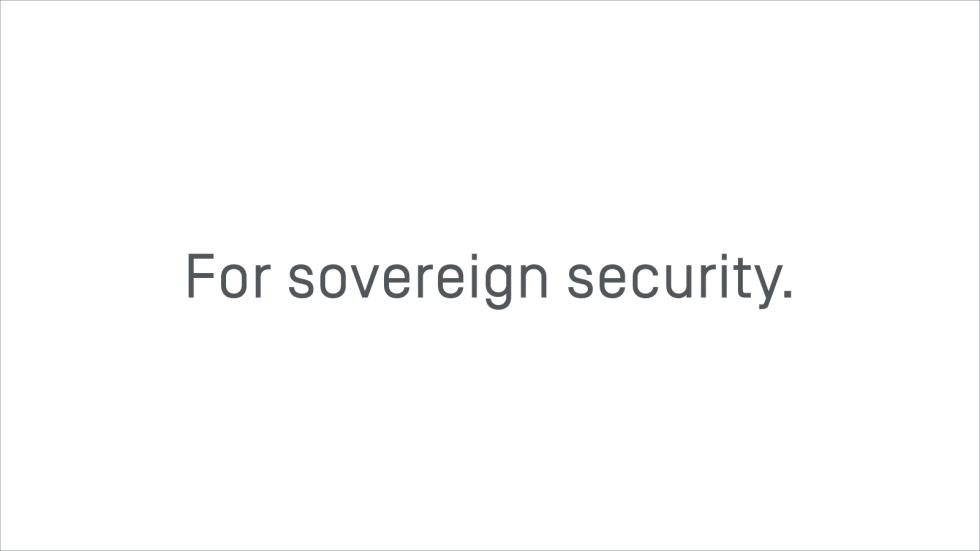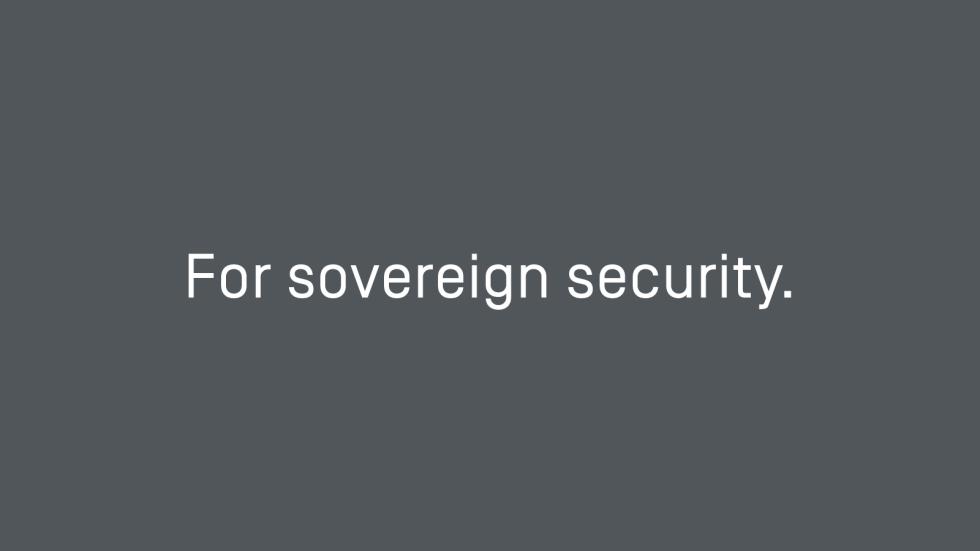 Placement – basic rules
Normally, the RUAG logo is placed above and to the right on the RUAG element.
On white spaces, as with office stationary, the logo is placed to the top right within the format.
Due to electronic media's specific features, the use of the logo varies here: on the RUAG element to the top right or as a figurative mark to the top left within the format. 
The slogan is aligned to the right under the RUAG logo and RUAG element. It is never on the RUAG element.
The RUAG logo is normally on the RUAG element. The slogan is never on the RUAG element.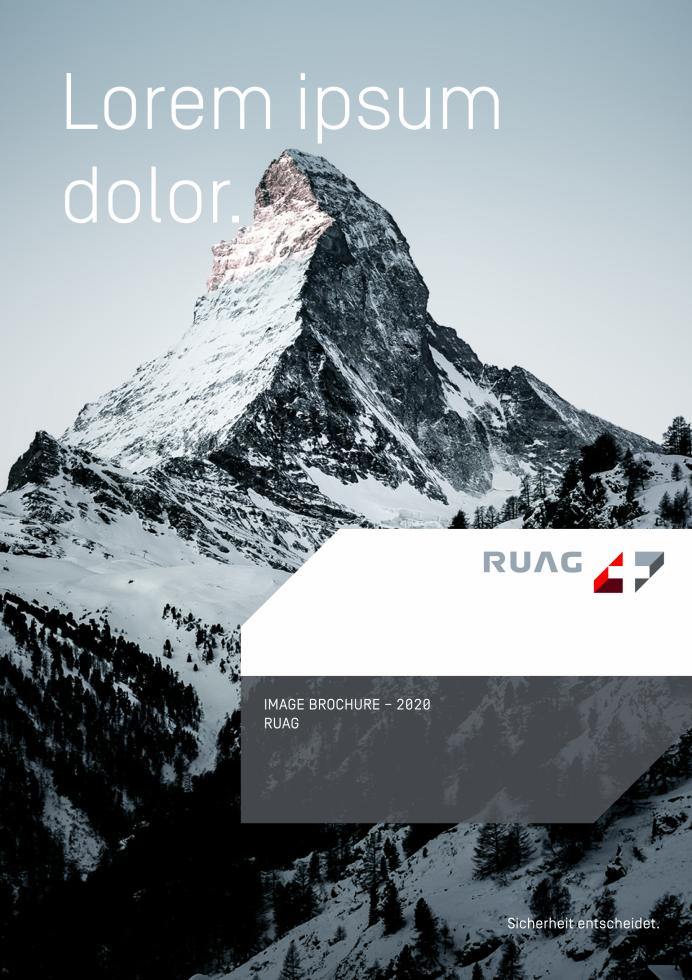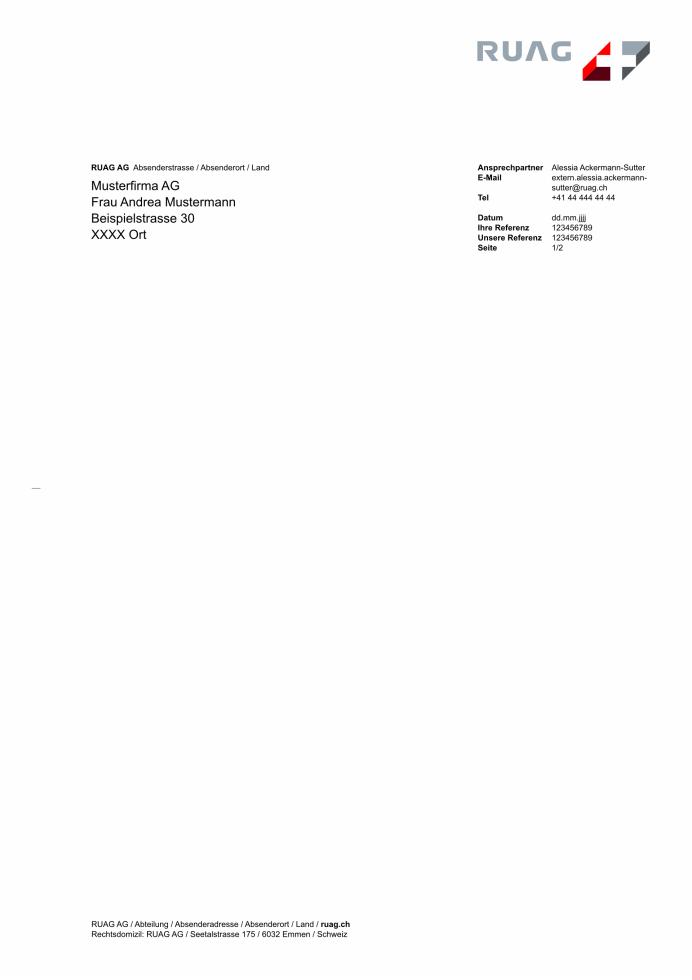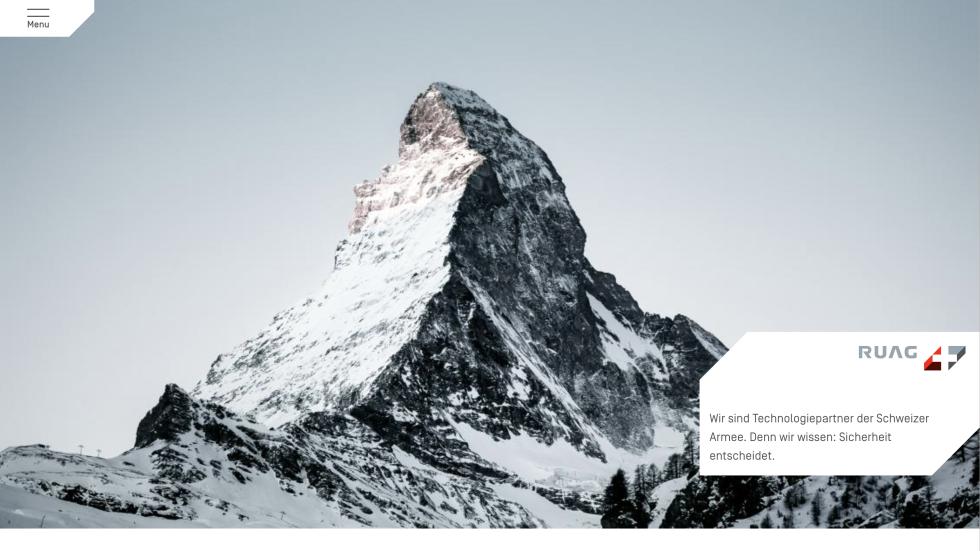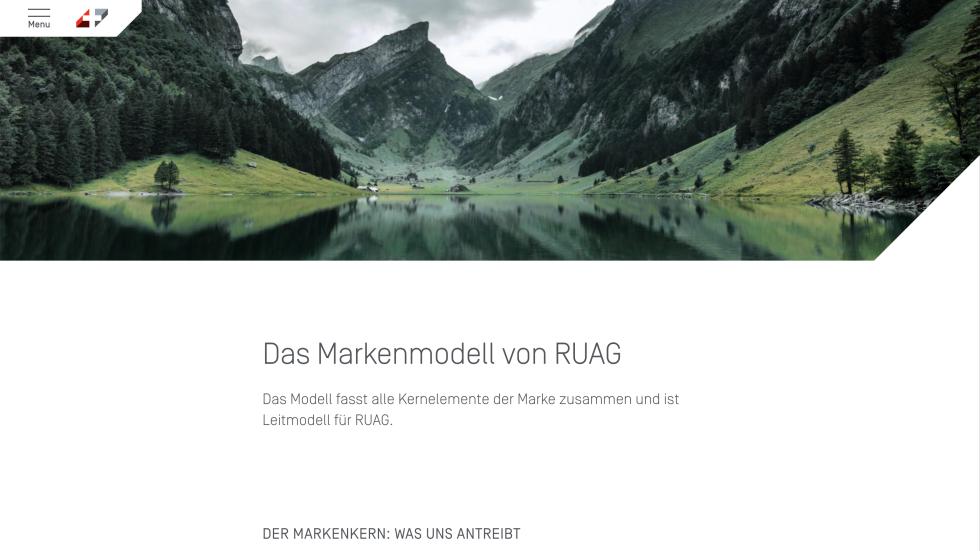 Download brand logo and slogan
Here you will find more in-depth information.