Drive technology forward in a fundamental way as an electronics technician
Are you technically skilled and fascinated by the world of electronics? With us, you will learn how to drive technology at its fundamental level: Electronics technicians are involved in the planning, development and production of electronic hardware and software that we use for technological applications, products and services.
If you are fascinated by the production of electronic devices and systems or the programming and development of innovative solutions, then an apprenticeship at RUAG is right for you. Our electronics technicians are at the heart of the fascinating world of electronics and ensure that technical innovations are driven forward.
Key points of your apprenticeship at RUAG
Electronics technician EFZ [Swiss certificate of competence]
Every iPhone, every Playstation and every motor scooter contains a multitude of electronics. And it is one of the tasks of electronics technicians to manufacture such devices and systems. They also program and develop novel solutions. As you can see, this profession drives technology in a fundamental way.
Electronics technicians are the reason it all works: Only by means of electronics you can, for example, make a phone call via the Internet or send an SMS. Even if you don't always see it: Almost every product in this world functions thanks to the work of electronics engineers.
Electronics technicians manufacture electronic devices and systems. They always work together with engineers. In addition, electronics technicians have an overview of exciting manufacturing processes and are at the forefront when it comes to technical innovations. Your job at RUAG therefore makes a significant contribution to the advancement of technology.
.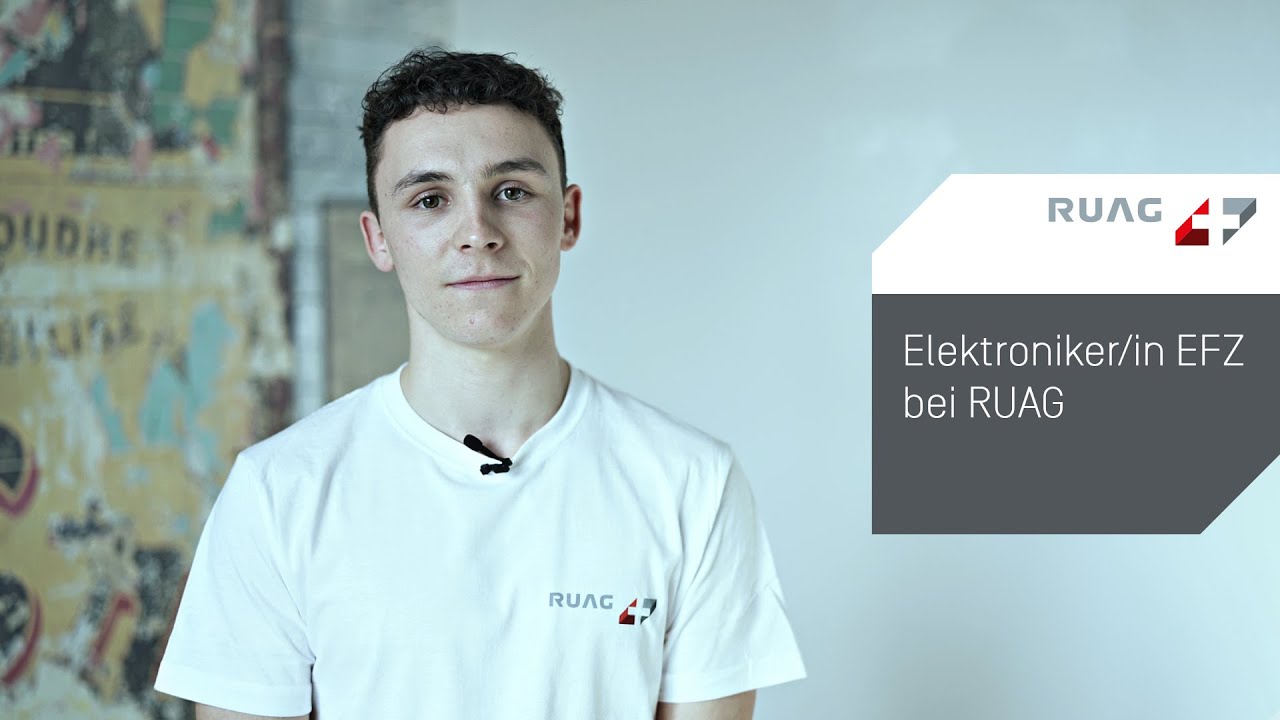 Shape your individual future with the Way-Up apprenticeship.
You can complete this apprenticeship in the Way-Up model.
Vocational training location
Bern
Interlaken
Zweisimmen
Dübendorf
Emmen