Reliable self-protection systems and test equipment
RUAG provides innovative test equipment that enables crews to quickly and reliably verify the operational readiness of their self-protection system at any time.
Regardless of whether it is a military operation or humanitarian deployment in a conflict zone: Self-protection systems can be essential for survival during military and civilian missions. For decades, air forces all over the world have been putting their trust in the reliability and effectiveness of RUAG's self-protection solutions.
Integrated self-protection system
The integral self-protection system alerts helicopter crews to any threats and activates effective counter-measures if attacked from the ground or from the air. The system detects a broad spectrum of radar and laser beams as well as UV rays from approaching missiles and neutralizes threats by ejecting chaff or flares.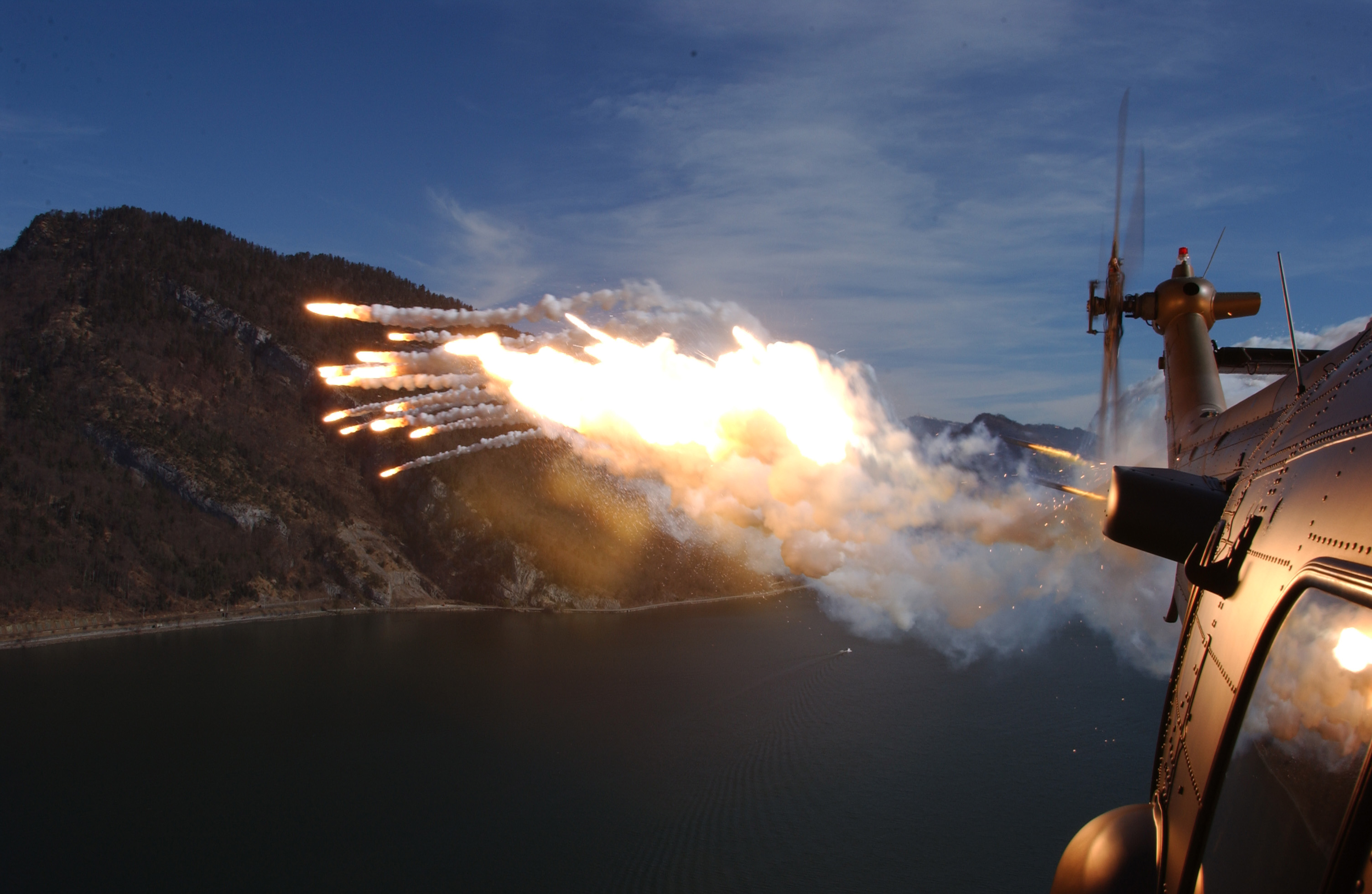 Extensive scope of application
The self-protection system warns when radar and laser beams are detected, as well as approaching missiles. The EASA certification means that it is also useable on civil helicopters.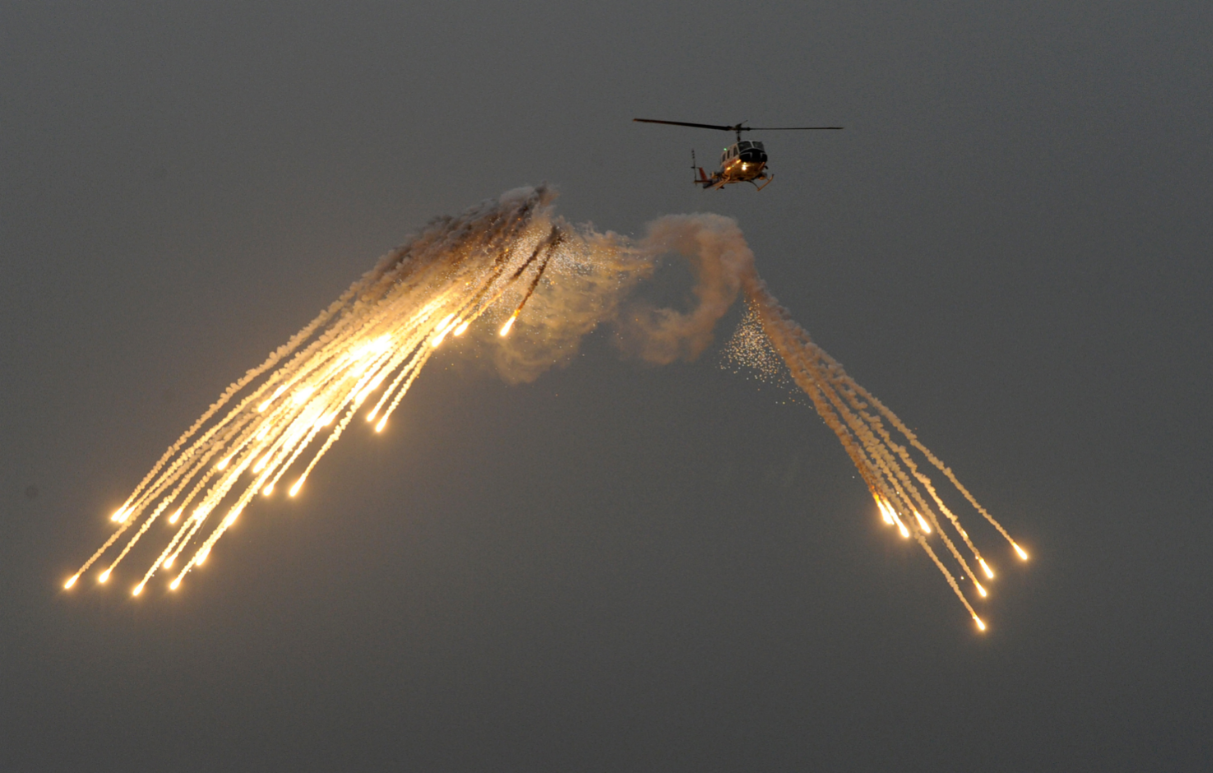 Two and 16 modern chaff and flare dispensers neutralize threats.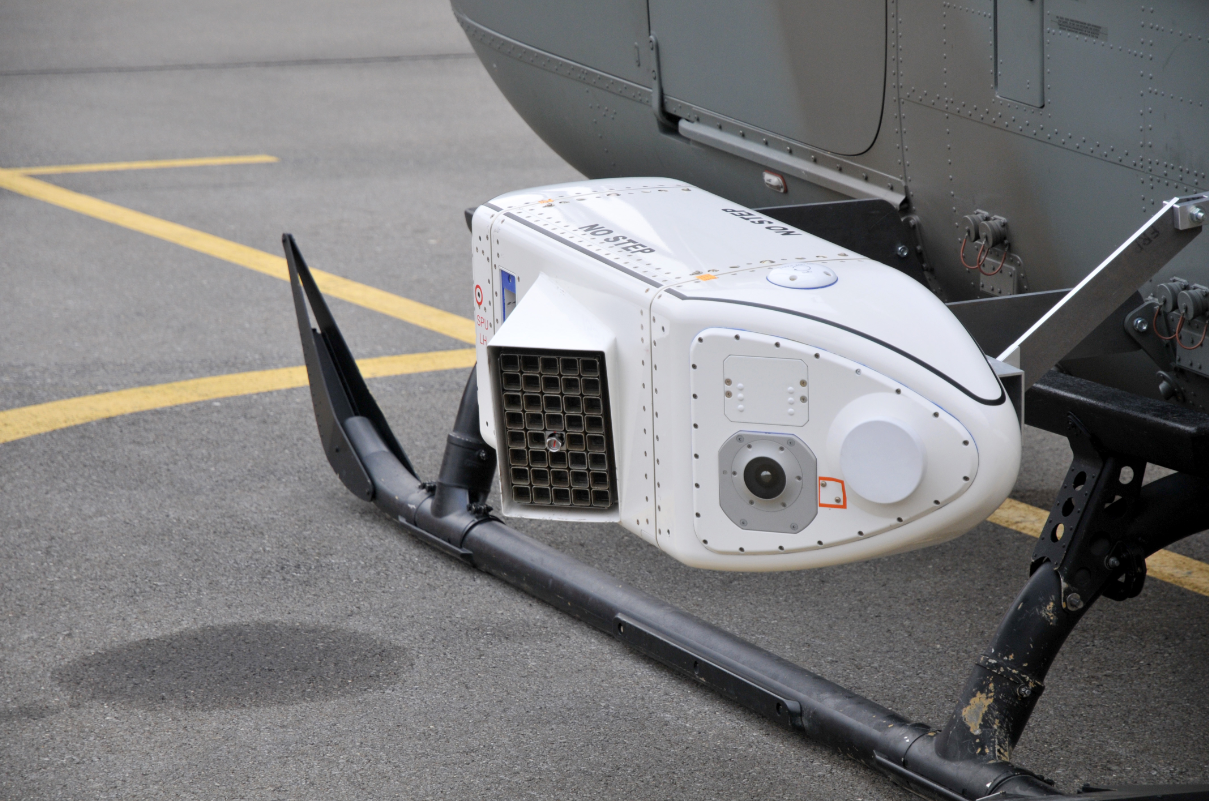 Engineered POD solutions can be considered and discussed on a project-specific base.
Test equipment
To ensure the maximum effectiveness of the self-protection system at all times, the system has to be tested before deployment. RUAG develops and produces its own innovative test equipment. These include the unique 4-in-1 sensor tester missim and the electronic chaff and flare simulator CAST for testing dropping systems. These simulators enable the crew to reliably test the operational readiness of their self-protection system within minutes before take-off.
Our test equipment products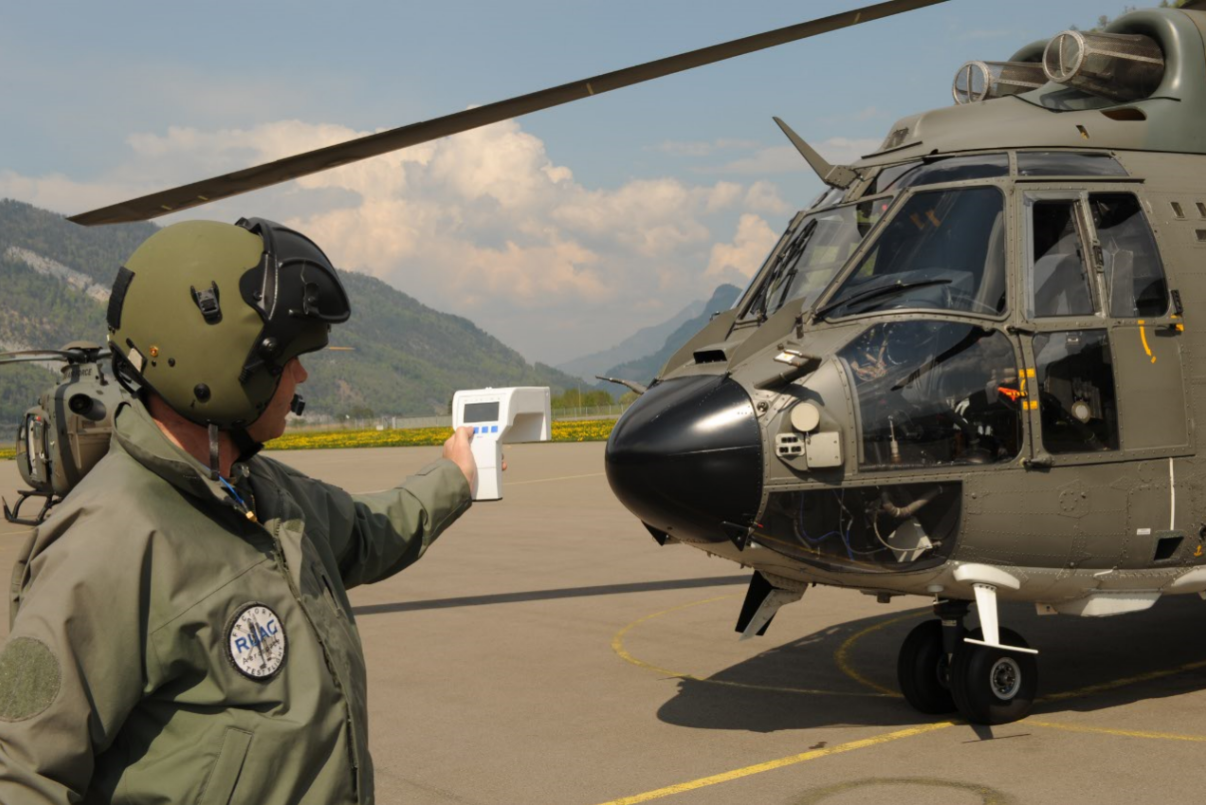 missim (missile simulator)
The unique 4-in-1 test device missim (missile simulator) simulates various threat scenarios such as radar, laser or infrared guided missiles and muzzle flashes. The test device is fast and easy to operate and no modifications need to be made to your aircraft or helicopter. missim can be used together with CAST-zero+.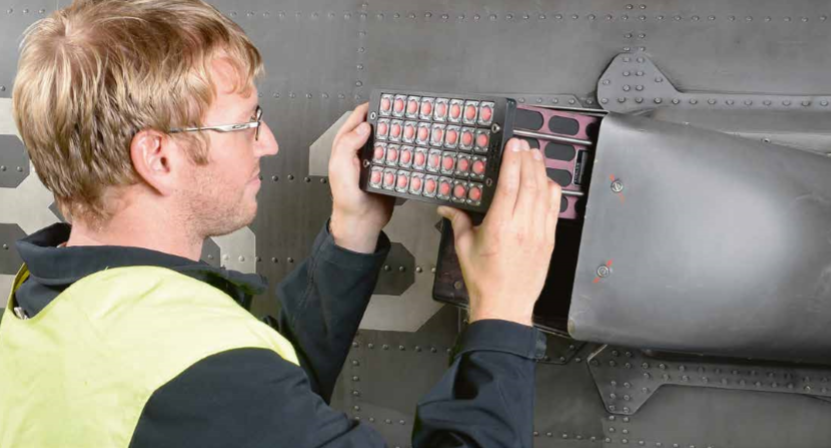 Countermeasure Advanced Safety Test Equipment (CAST)
CAST directly integrated into the self-protection solution to perform preventive testing. Using CAST you can train effectively and safely: The simulator does not use any pyrotechnics and is suitable for a wide range of scenarios. The CAST-zero+ version can be used together with missim.
missim
missim is an innovative 4-in-1 test device for rapid and reliable testing of self-protection sensors. missim simulates radar, laser, guided missiles and the visual indication of enemy muzzle flashes. It is the only test device that can simulate 4 threat scenarios. The mobile system is quick and easy to use. After a brief test with adaptable scenarios, users receive a Go/No-Go result and confirmation of the sensors' performance. missim is distance-independent and automatically adapts its signal strength to the distance from the sensor. The test device can be programmed with generic or specific scenarios. If necessary, the memory can be deleted securely within seconds so that the scenarios programmed therein do not fall into the wrong hands.
Countermeasure Advanced Safety Test Equipment (CAST)
The decoy simulators CAST-easy and CAST-zero+ allow easy and reliable testing of decoy ejection systems. Systematic risk is reduced through effective training in the air and on the ground, preventive testing and troubleshooting of self-protection solutions. The decoy simulators contain no pyrotechnics, making them ideal for training purposes. CAST-easy and CAST-zero+ are versatile, cost-effective and easy to use.
CAST-easy is a unique solution for the safe testing of systems for chaff and flare use as well as for effective training. CAST-easy replaces decoy cartridges for training purposes in the air and on the ground as well as for tests.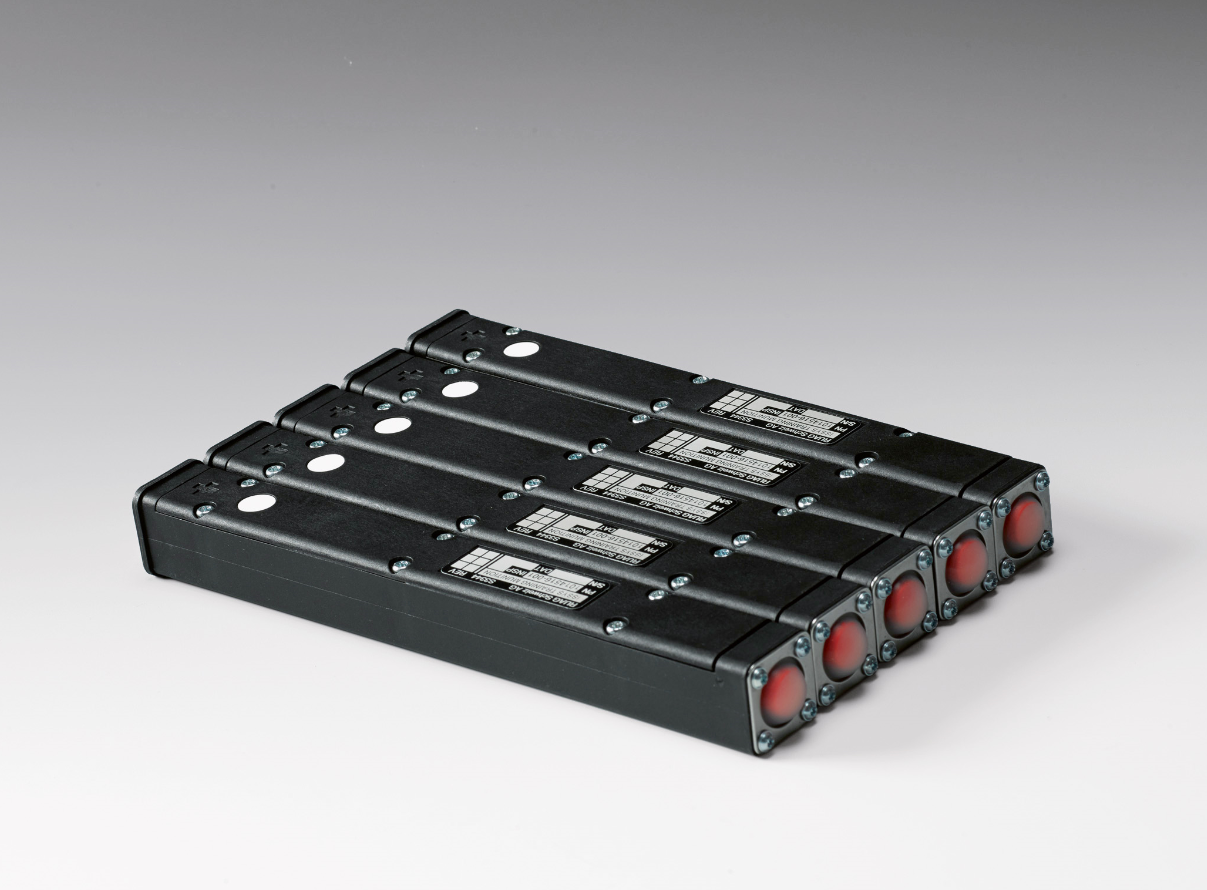 CAST-zero+ is a versatile and user-friendly electronic chaff and flare emulator, which additionally allows the voltage of decoy distributors to be tested quickly and reliably. CAST-zero+ is intended for use on the ground.