Separation as an opportunity for a successful future
As part of the demerger, we released two divisions from our former RUAG group and combined them within a new company. While doing so, our top priority was to maintain the operational business on an ongoing basis. Since the beginning of 2020, we have been operating as an independent company.
The splitting of the former RUAG Group into two new, independent company groups and the unbundling of IT and business relations between them was completed in the second quarter of 2020. This means that the organizational measures decided by the Federal Council to minimize risks and the conditions for the further development of international business have been implemented.
As a new company, we have also received a new remit from the Federal Council: We focus on the innovative life cycle management of complex systems, guarantee their availability and ensure reliable operation at all levels. We align ourselves with the procurement programs of the Swiss Armed Forces, our key customer, and secure our position through robust and cost-optimized services.
We have a particular focus on major projects within the Swiss Armed Forces. Among others, this includes the upcoming procurement of the new military jets and the new system for ground-supported air defense, as well as the telecommunications program (TK A). We want to support the Swiss Armed Forces as a strategic technology partner within these projects and provide comprehensive support in our role as system and material competence center. This acquired expertise also benefits the third-party market. When doing so, we ensure that we use synergies, expand our competencies and are thereby better able to sustainably fulfill our remit versus the Swiss Armed Forces. As an innovative defense business, our objective is to be the technology and life-cycle partner of the Swiss Armed Forces, thereby making our contribution to the security of Switzerland – both today and in the future.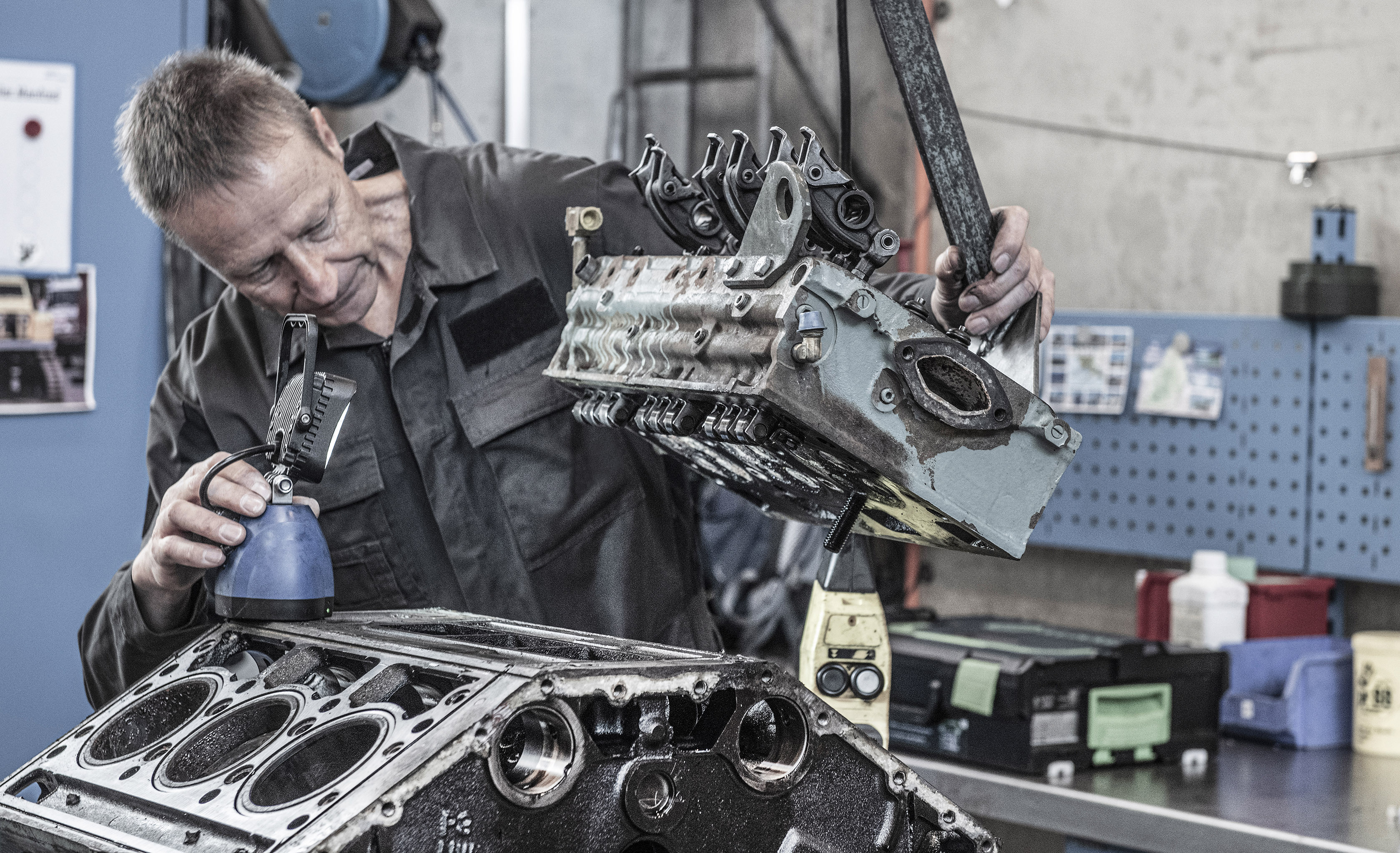 « My work on the engines and drive groups ensures that the Swiss Armed Forces' fleet of tanks is ready for use, both for training and for actual deployment. The MRO department in Thun makes an important contribution to the fleet of tanks' readiness for use, and therefore to the security of Switzerland. »