We have given ourselves sustainable goals regarding environmental protection
We are committed to the sustainable use of resources and the protection of our environment throughout our Life-Cycle-Management.
We are part of the "Exemplary Energy and Climate" initiative launched by the Federal Council. With our contribution, we would like to support the objective of Energy Strategy 2050 with innovative and exemplary measures. We are convinced that the coming challenges from the energy and climate policies can be mastered only with a shared commitment. To prove that our actions are in line with Energy Strategy 2050, our memorandum of understanding with the federation specifies our ambitious target values until 2030 for the following: energy efficiency, a greater percentage of renewable energy, and increasing our own ecological energy production (with photovoltaic systems, for example).
We are implementing our climate protection and energy efficiency objectives with the Energy Agency for Business (EnAW). To that end, we are being guided by the Federal CO2 and Energy Act and by the cantons' bulk consumer model. For example, RUAG has not only met our obligation to reduce the annual CO2 emissions of the heating systems in our domestic real estate to 3807 t by 2020, we have exceeded it by 22.5 %.
One milestone for us was the decision to heat all new con-struction with renewable energy sources in the future. During renovations, we consistently do without fossil fuels. For example, we are at the Thun (Boden) site to replace the old oil heating with sustainable pellet heating for an entire industrial complex. Or, in autumn 2020, we started analyzing the photovoltaic potential of our entire real estate portfolio. By doing so, we would like to determine possible locations for new photovoltaic systems to expand our environmentally friendly energy production.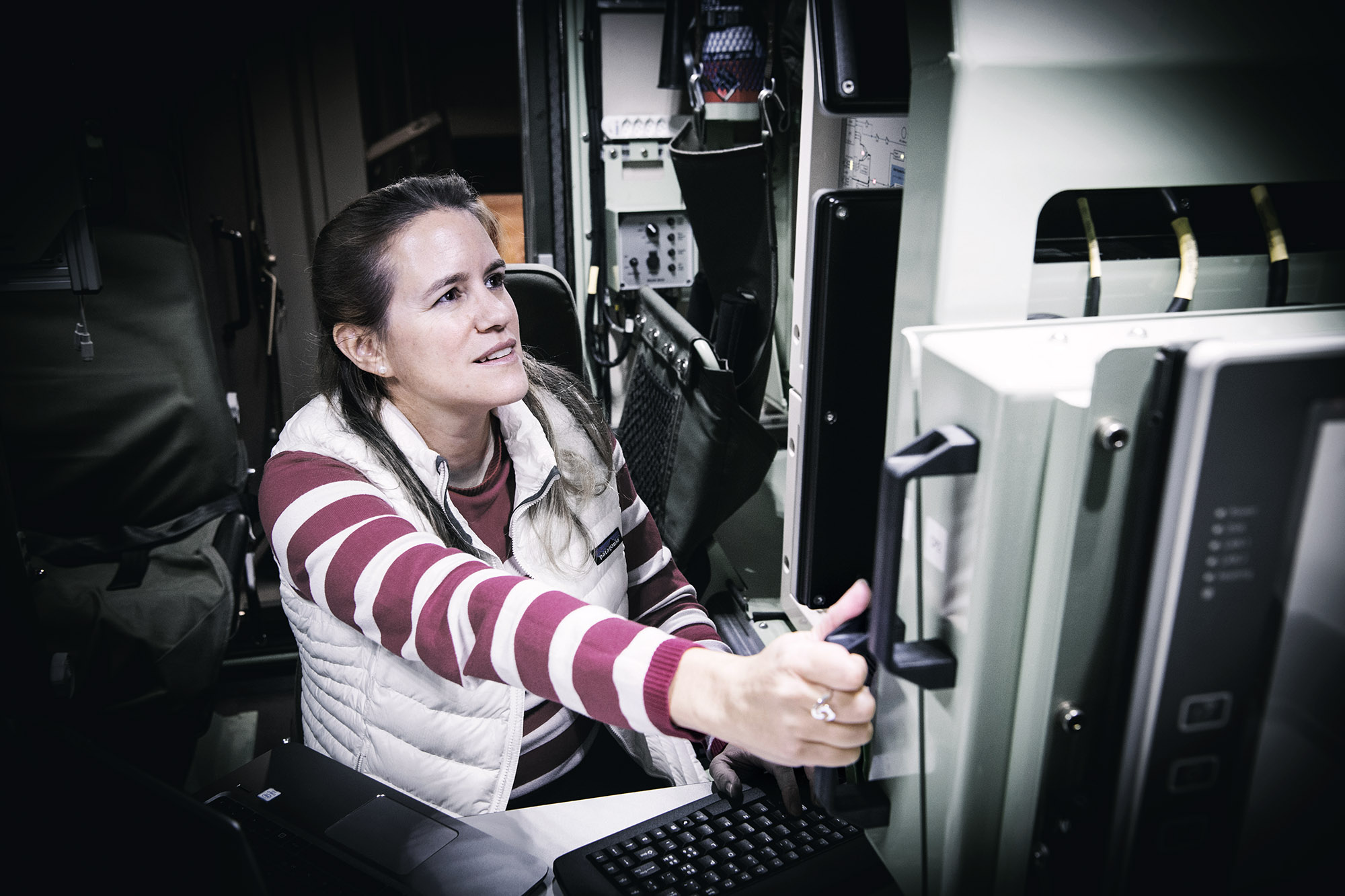 « It is important to understand our customers' challenges. Only by doing so can we support them in a targeted manner and create a sustainable, forward-looking relationship of trust. As the technology partner of the Swiss Armed Forces, this helps us make an important contribution to the security of Switzerland: not only today, but also tomorrow. »