Efficient Engineering Services
Both armies and civilian operators depend on modern, high-performance systems to enable them to fulfill their missions. Aircraft and helicopter fleets must therefore be kept up to date with the latest technology over their entire service life. With our efficient engineering services and expertise we guarantee that your systems preserve their value.
With new requirements in terms of safety and performance, there is no compromise. We ensure secure and efficient operation over the longest possible service life. Our areas of core expertise include developments, modifications, upgrades and repairs.
Avionics and electronics
Whether instrument upgrades in the cockpit or in-cabin entertainment systems: We provide you with solutions for the integration of electronic equipment in aircraft or helicopters. In the process, we handle the complete development cycle - starting with the definition of the requirements right through to the integration of the design solution. Backed by modern engineering tools, our experienced engineers are responsible for a wide range of projects: Regardless of whether it involves small integrations of standard components or large and complex system developments and integrations. The solutions we offer are certified according to EASA, Part 21J or military standards.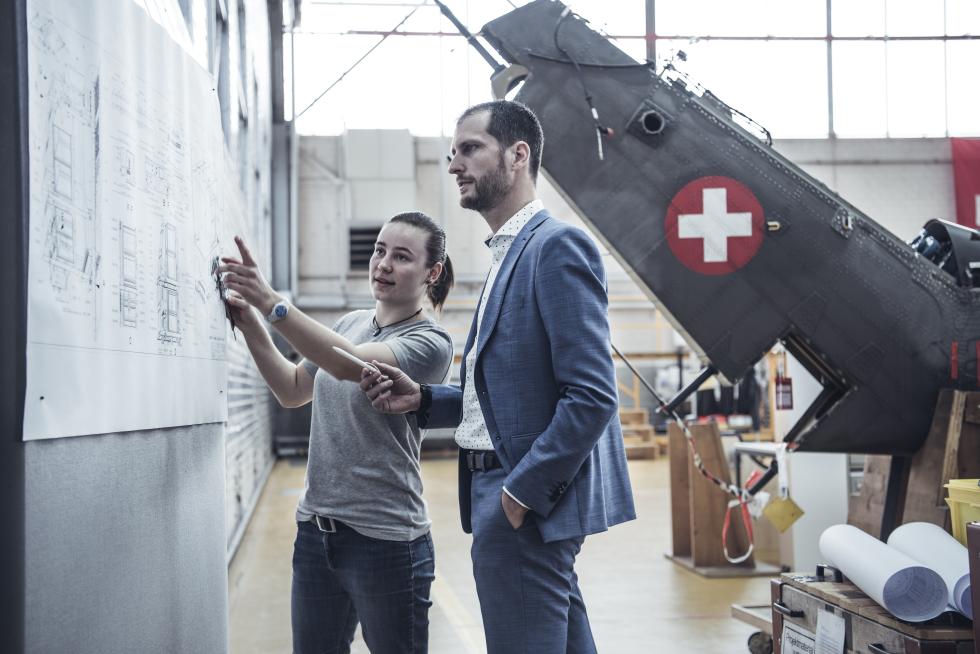 Safety is the top priority. We are familiar with the current and future requirements of the aviation safety agencies - such as P-RNAV, APV/LPV, ADSB, EHS, A-RNP, TAWS, TCAS - and deliver solutions that comply with regulations. Our avionics experts provide consultation to assist you in implementing the optimal solution for your aircraft. Continuous investment in future technologies such as Detect and Avoid, obstacle detection systems and CPDLC means that we are constantly at the cutting edge of technology.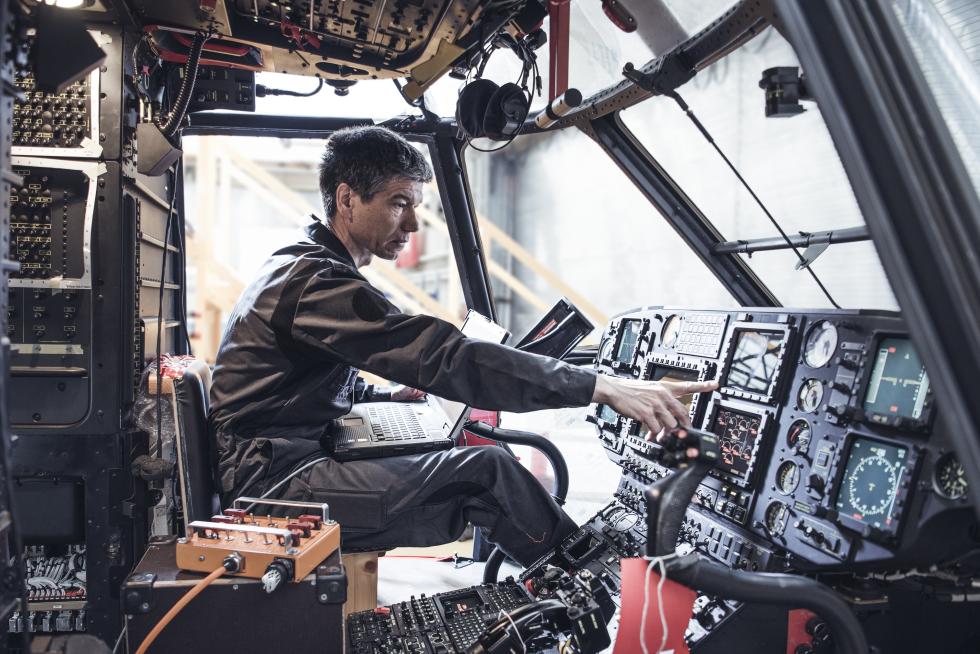 Electronic systems are a decisive factor for an enhanced flight experience. Firstly, the equipment in your aircraft cabin needs to be optimally controlled and secondly, passengers wish to be entertained while traveling. In cooperation with renowned providers, we implement Cabin Management Systems (CMS) and In-flight Entertainment Systems (IFS) into certified modification packages. In this way, we enable complete wireless control of cabin functions with individual terminals - everything ranging from mood lighting and electrochromic window shading through to temperature, humidity and the in-flight entertainment system.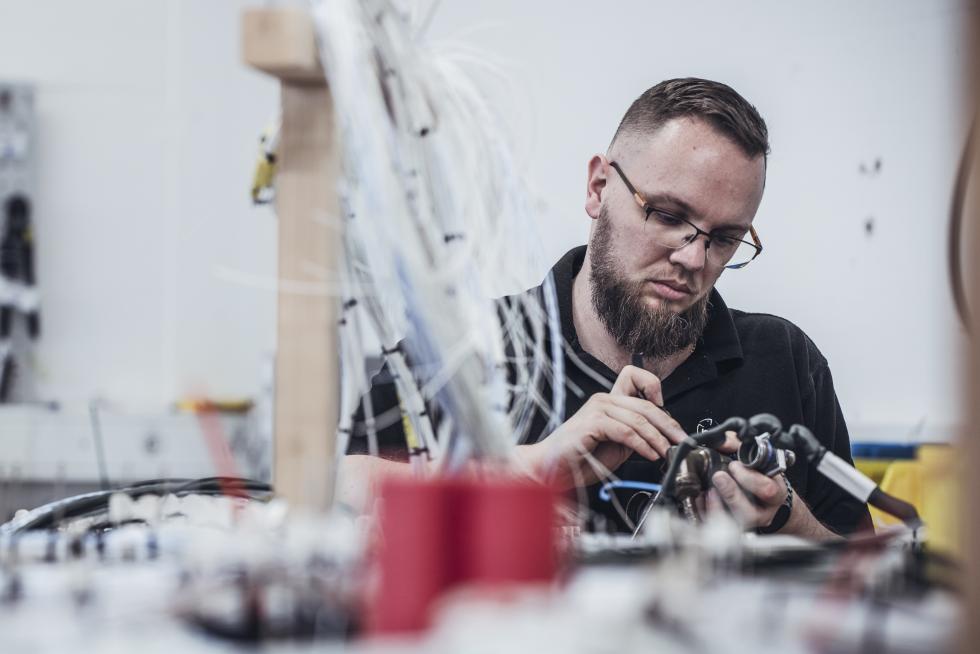 Targeted modifications and upgrades improve the performance of your aircraft. Reliable and optimized cable harnesses are necessary for their integration. We design and develop the necessary cable harness assemblies and ensure that even complicated installations are wired intelligently and safely. Our specialized technicians are aware of the latest specifications and are certified in accordance with the standards of the European Cooperation for Space Standardization (ECSS). We supply cable harnesses for the European launcher Ariane as well as for most Swiss Air Force aircraft and helicopters.
Structural engineering
The structure of a system is exposed to enormous forces and consequently has a significant influence on its service life. Our engineers satisfy all your requirements in structural engineering with lean processes and with the help of state-of-the-art software tools. Our experience with large OEM projects enables us to operate platform-specific software and work according to the design principles and methods of our customers. We are fully familiar with the application of all common commercial computer programs for design and calculations in accordance with the Finite Element Method (FEM). Besides our standard engineering tool Catia V5, we also use the CPD module (Composite Product Design). This allows reliable and efficient design processes for composite structures. When it comes to structural analysis tasks, Altair Hyperworks and MSC Patran/Nastran are our tools of choice.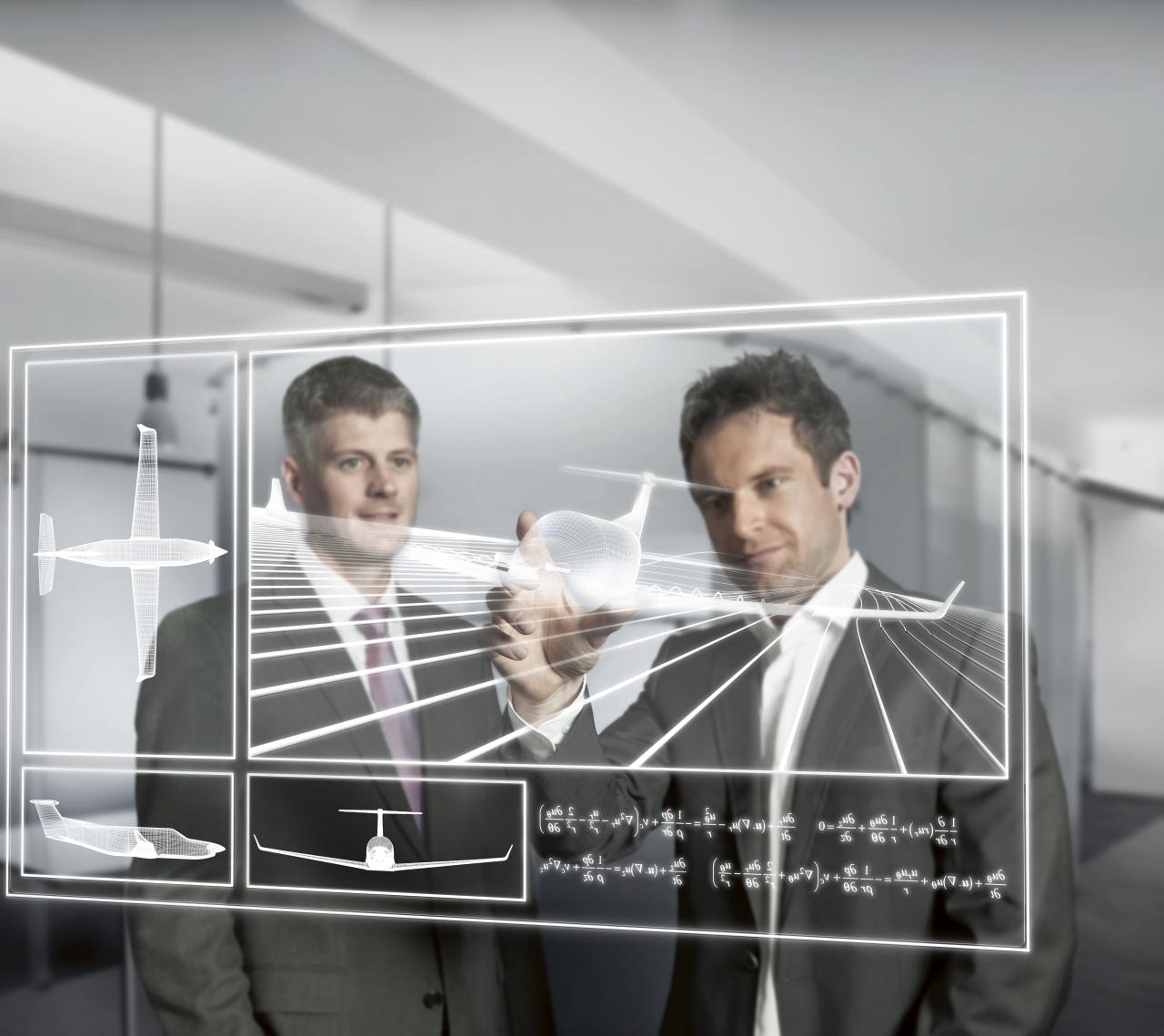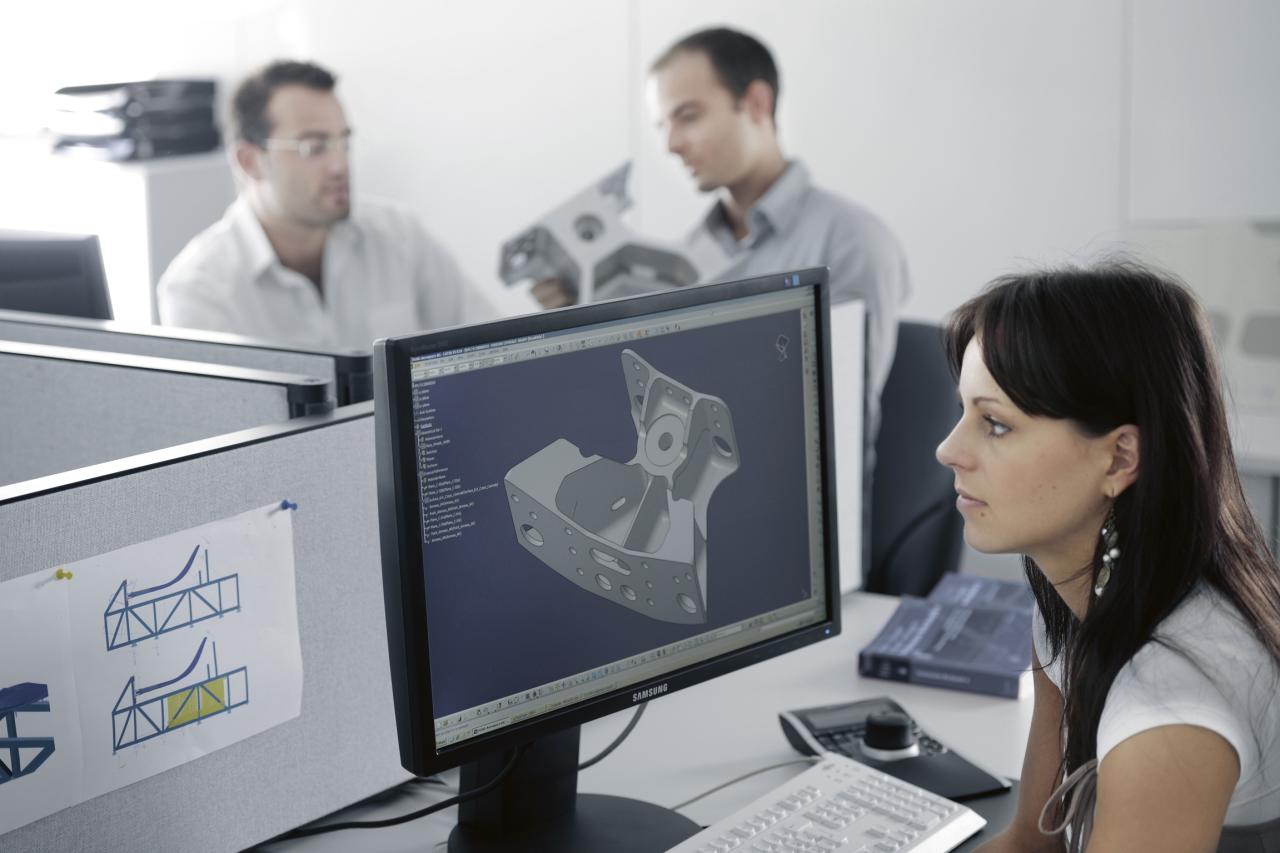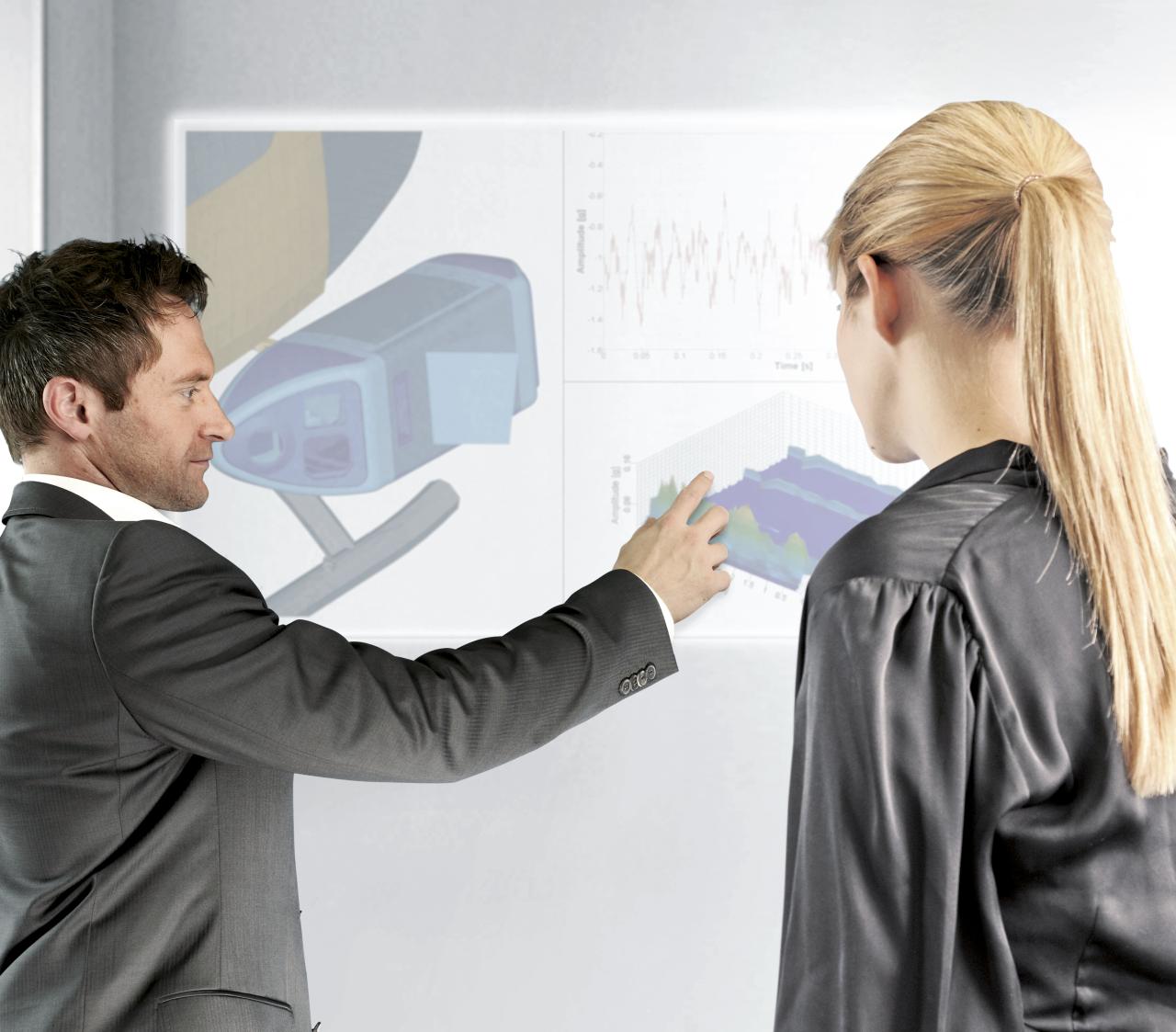 Obsolescence tracking and management
Outdated avionics equipment leads to higher operating costs and reduced availability. As a consequence, in a worst case scenario, your aircraft may have to remain grounded. Working in close cooperation with the manufacturers, we check whether and when your avionics equipment needs to be modernized. Such checks include, for instance, whether your equipment is outdated and prone to faults, whether repairs and spare parts are no longer available, and whether your equipment no longer meets official requirements. We will assist you in finding a suitable and economically viable solution for modernization.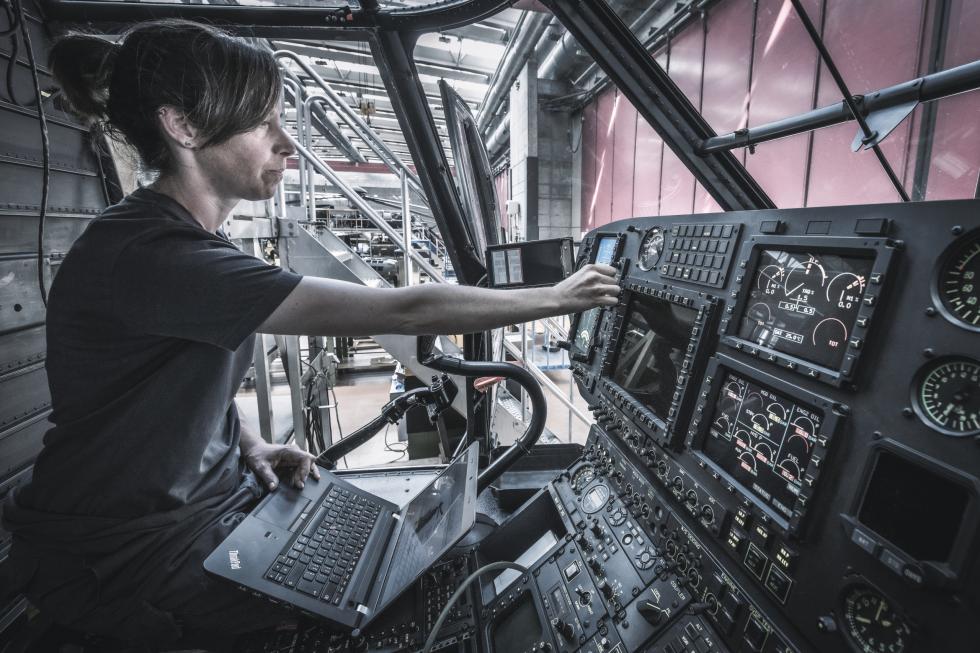 Professional aerodynamic analyses and research
In our wind tunnels we carry out comprehensive aerodynamic analyses and research for customers in aerospace and industry. In the process, an experienced team of engineers, technicians, designers, and mechanics ensure a smooth test implementation, precise data acquisition as well as professional evaluation and interpretation of the test results.
Contact
Section Lead Design Engineering